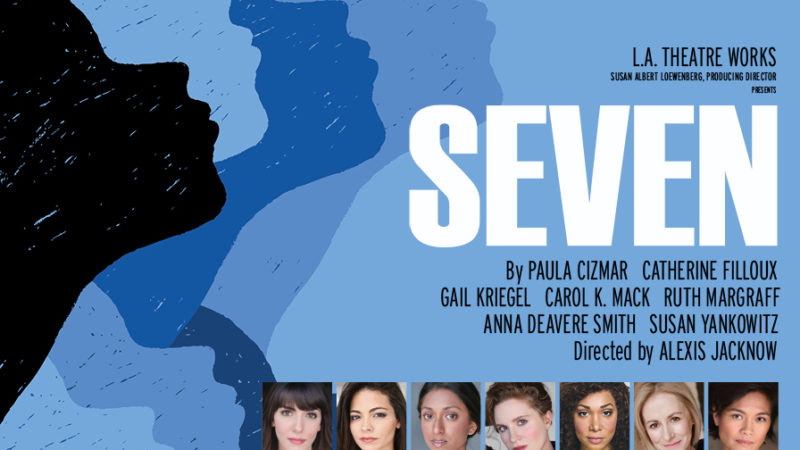 Associate Professor of Theatre Practice Paula Cizmar will mount numerous original productions this fall, all while managing a busy schedule as full-time faculty member. This November, she will direct and produce Warrior Bonds: Veterans Exploring Ancient Drama. The unique program, funded by USC's Arts in Action grant, selects twenty veterans to study Greek dramas and draw connections between the plays and their own lives. The research culminates with the creation of theatre and film performances.
Also in November, her play Appealing will participate in the action at Climate Change Theatre Action 2019, a worldwide performance of short plays about climate change presented every two years in coincidence with the United Nations International Conference on Climate Change.
Cizmar's play A Hole in the Sky will be performed at the Natural History Museum of Los Angeles, the local installation of Climate Change Theatre Action Los Angeles: At The Intersection. The presentation, sponsored by USC Visions & Voices and produced by Cizmar, takes place on Saturday, Nov. 9 at 2:00 p.m.
Beginning October 12, LA Theatre Works will present a 27-venue national tour of Cizmar's play Seven. This marks the first professional production of this celebrated play.
This past year, Cizmar contributed to 45's 24, a collection of monologues about the 24 women who have accused President Trump of sexual assault and misconduct. Presented by the Protests Play Projects, productions of this show began this past summer and continue to be performed across the country this fall.
Cizmar is an award-winning playwright. Her work has been produced around the country and includes Strawberry, The Chisera, January, Street Stores, Candy & Shelley Go to the Desert, Still Life with Parrot & Monkey and Along the River, Almost Winter. Cizmar has been commissioned by Center Theatre Group and Playwrights Arena. She is the recipient of two NEA grants, an international residency at the Rockefeller Study Center in Bellagio, Italy, a TCG/Mellon Foundation On The Road grant and the Israel Baran Award for her play The Last Nights of Scheherazade. Furthermore, her work has been selected for Sundance, the O'Neill National Playwrights Conference and Envision at Bard.