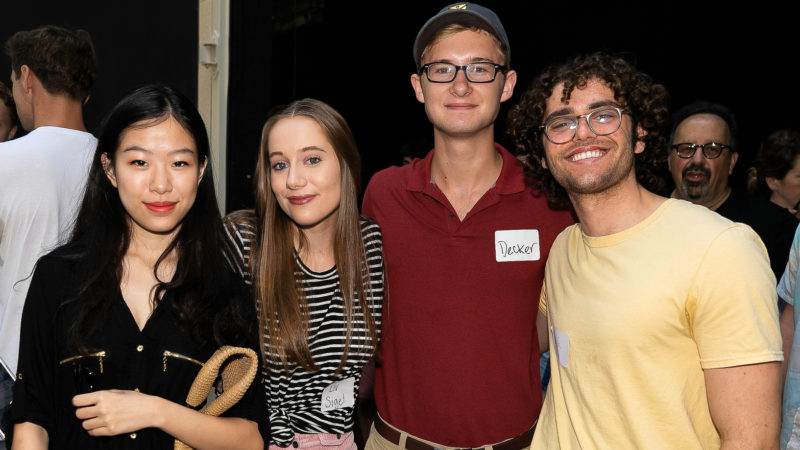 Congratulations and welcome to the USC School of Dramatic Arts!
We are excited that you will be joining us this upcoming academic year. Before you arrive, there are a few important reminders we would like to share with you. It is strongly recommended that you familiarize yourself with the resources below to help ease your transition and arrival to USC.
Before You Arrive
Attend USC Orientation
NOTE: In addition to providing you with everything you need to know about joining us at USC, Orientation will provide you with the opportunity to sign up for SDA classes, meet fellow SDA classmates and possibly meet your SDA academic advisor. Priority for enrollment is done on a first-come, first-served basis.
Submit a photo for "SDA Meet the Class"
We are interested in knowing what you have been up to this summer! Send us a photo and a caption from your summer adventure so we can share it at our New Student Welcome. The DEADLINE to submit is August 12, 2019.
Review the Welcome Week activities calendar
Events during the week will serve as an opportunity for you to explore the vast array of resources available at USC, including cultural, social, athletic and community service programs. Most of all, you will have the chance to meet your fellow Trojan Family.
SDA Events for Admitted Students
Thursday, August 22, 2019

New Student Convocation
8:30 – 10:30 a.m.
Alumni Park
SDA New Student Welcome
11:30 a.m. – 1:00 p.m.
Bing Theatre
SDA Events for Parents & Families
Wednesday, August 21, 2019

Parents Move-in Day Reception (Reservation required)
5:00 – 7:00 p.m.
Bing Theatre
Parents: Kindly RSVP by Monday, August 19.

Thursday, August 22, 2019

New Student Convocation
8:30 – 10:30 a.m.
Alumni Park