Athletics and acting, on the surface, seem as though they run on opposite sides of the gamut — yet, the two respective fields have far more connection than one would expect.
"The most obvious relationship is the performative element in both fields. Both perform in front of audiences, crowds and there are training elements — using the metaphors of games, skills, team work (ensemble), physical presence and focus," Professor of Theatre Practice Natsuko Ohama said.
Within the Master of Fine Arts in Acting program, the School of Dramatic Arts has welcomed its fair share of athletes who have applied their athletic prowess to connect with their theatrical training.
"There are a lot of athletes who have come through the program. Many who have gone on to film theatre and television work. We have trained them on a very high level. Athletes tend to get a lot of opportunities to perform, but many are not ready for what professional acting is — we make sure they are," Ohama shared.
"Our MFA program is one of the greatest in the country. This is measured not only by success … but by the trajectory of growth that happens to every student who enters it. They come out transformed in the most remarkable way and I have seen this year after year," she added.
Much like athletes, actors must be attuned to their bodies and movements for the physicality of theatre, as well as develop a laser-focused discipline to progress in the craft.
"[At USC,] I began to channel and morph my many years of athletic discipline into the art and craft of acting. What followed was an incredibly intense and rewarding three-year journey that allowed me to let go of unnecessary walls, tensions, pressures and restricting thought and physical patterns," Calahan Skogman MFA '19 said about his experience. "… I was able to lose the metaphoric shackles that kept me from living a truly open, vulnerable, expansive, artistic life."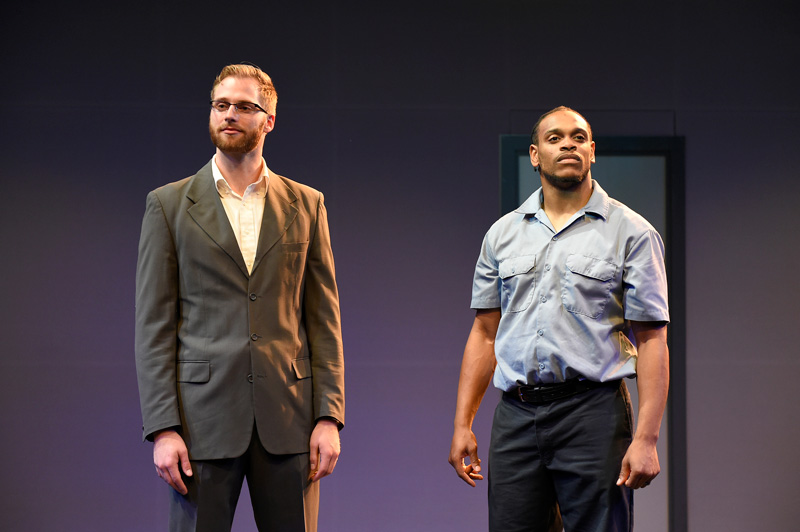 The actor, who will return as Mattias in the second season of the wildly popular Netflix series Shadow and Bone, added: "I'm fully certain I would never have come across this practice, this broad and encompassing way of life, if not for acting, and, in particular, the lessons I learned at USC. I am thankful. I carried it with me every day on set for Shadow and Bone, I carry it with me daily. and I always will."
As a basketball player who spent 22 years of his life training for a career in the sport prior to attending USC for graduate acting, Skogman cites the "work ethic, responsibility, teamwork, passion, ambition," among others, were parts of his athletic life that served him well within the program.
"Being an athlete requires a lot of discipline, more so off the field than during actual practice. Being able to apply that discipline to acting was a no brainer for me. I think the more work you do outside of the actual work in rehearsal, the better you'll become," Charrell Mack MFA '21, a former college track and field athlete, said about her experience.
"The physical work was like second nature for me. Anytime we got to be physical was a breath of fresh air for me because I can embrace that part of myself … I know my body so well having done sports," she added.
Mack, who suffered a career-ending injury by rupturing her Achilles tendon, found that acting fulfilled a performative aspect of her life that track once satisfied.
Early on in the graduate acting program, Mack realized she had to "let go of the idea that something has to be right or something has to be perfect" that she learned as an athlete.
"Being an athlete there are rules [and] structures and if you do it this way you will get that result — but with acting that's not the case … I've learned to relax myself," she said.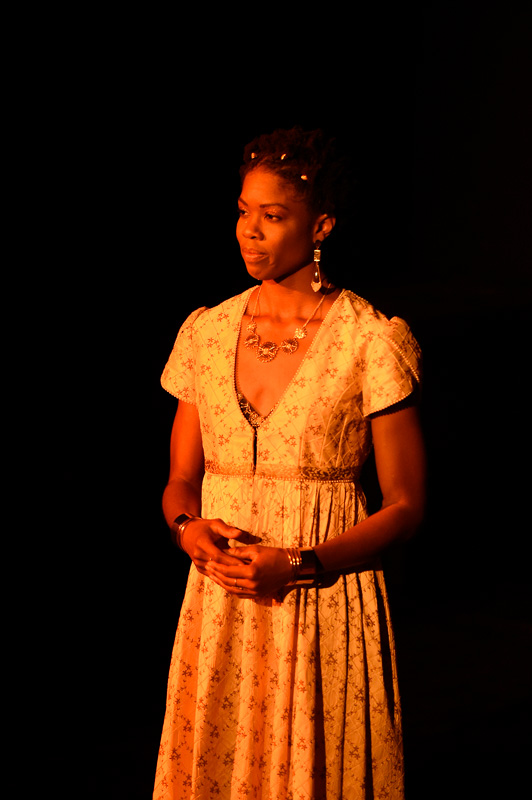 Ohama explains that "One cannot hide behind physical skills alone in the theatre. It is only a part of it. There is the voice, the emotional connection, the intelligence of interpreting text and so much more."
As one of the founding members of the MFA in Acting program at USC, Ohama considers herself the acting equivalent of boxing trainer Freddie Roach. As a cornerman in the actor's ring, she says, her focus is solely on the performers' success.
A former athlete herself, Ohama was once on the pre-Olympic track as a volleyball player in Canada and instead chose acting because of the longevity she could have in her career. The discipline and skills she learned in sports helped inform her craft. She was even asked by her former teammate and first female Olympic coach of the Canadian women's team Betty Baxter to work with the volleyball players to broaden their life experiences.
"In many ways, the athlete is working counter to what an actor needs. Often it is protection, superhuman (not human) behavior — so one works to undo habits, teach them how to let go, re-direct. … and every individual needs different things," Ohama said.