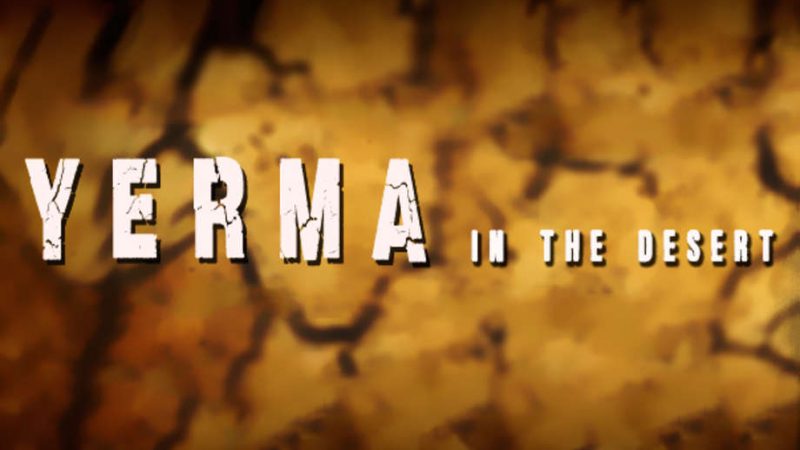 Judging from Associate Dean Oliver Mayer's recent body of work, Federico Garcia Lorca's tragic poeticism can find solid ground in any setting.
In Blood Match, Mayer transposed Lorca's Blood Wedding onto the poppy fields frequented by a doomed Mexican cartel family. This weekend, his newest work, Yerma in the Desert, an adaptation of Lorca's Yerma, receives its world premiere at the Greenway Court Theatre and performs until Dec. 16. The adaptation takes Lorca's tale of a childless young woman searching for love at any cost and places it in the halls of an elite university in a Trumpian dystopia.
The terrain is familiar for Mayer, who lives on campus as resident faculty master at USC's Parkside International Residential College. But apart from teaching playwriting seminars to both undergraduate and graduate students, the tenured professor himself has enjoyed a long and prolific career. He is the author of more than 30 plays, including Blade to the Heat, which was produced at the Public Theater and the Mark Taper Forum. The sequel, Members Only, will premiere at the Los Angeles Theatre Center in March 2018. Mayer also contributed the libretto to the opera America Tropical and the musical Blue House, and is the author of the Big Dog on Campus children's books. At USC, Mayer is the recipient of the 2015 Associates Award for Excellence in Teaching and a Mellon Mentoring Award for mentoring undergraduates.
Co-directed by Marlene Forte and SDA alumnus and faculty member Edgar Landa, Yerma in the Desert also features alumnus Anthony Bryce Graham (MFA '10) in the role of Juan and lighting design by SDA faculty member Jeff Flowers.