The USC School of Dramatic Arts welcomes Kourosh Gohar and Lois Robbins as the newest members of its Board of Councilors. They have joined a distinguished group of industry and community leaders who provide counsel, knowledge and support as the School continues to grow as a top-ranked institution for dramatic arts education.
View this story in the digital version of the 2020-21 Callboard magazine.
Kourosh Gohar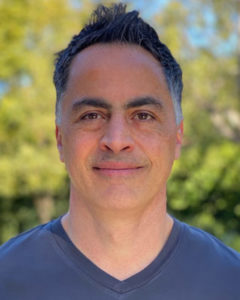 Gohar currently runs PopPay, a facial recognition payment platform, and is an active investor in early stage startups. Prior to PopPay, he was the founder and CEO of several technology companies — including reminders platform Pijons, online events platform Beautify and online scheduling platform Kuyam; and built Equitable Companies from an idea to $100+ million of managed portfolios. He has more than 20 years of experience in the financial services industry, acting as a vice president and business client manager at Bank of America, among innumerable other roles. At Tuesday Laboratory, he served as artistic director and producer of a number of plays — such as Faust is Dead, The Architect, Early Morning and other British playwrights' works in Los Angeles. He is also on the advisory board for the Boys and Girls Club's Kollab program, which aims to provide career opportunities and guidance to Southern California youth. Gohar earned his BFA in theatre from the USC School of Dramatic Arts in 1995 and his MBA in entrepreneurship and marketing from the Marshall School of Business in 2002.
Lois Robbins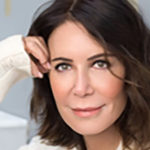 Robbins is a film and stage actress — best known for her roles on daytime television, including One Life to Live, Loving, Ryan's Hope and All My Children. On stage, Robbins has starred in world premiere musicals My History of Marriage and A Time for Love, and her one-act play L.O.V.E.R. She has starred in productions at the Eugene O'Neill Theater Center, Goodspeed Opera, Trinity Repertory — as well as Studio Arena, Rubicon, Schoolhouse and Roundabout theaters. On the silver screen, she was in Town and Country, The Screammaker, Hudson River Blues and Motherhood. Additional television credits include guest shots in Sex and the City, Law & Order, Kingpin, Once and Again, Law & Order SVU and Blue Bloods, and a recurring role of Penelope on Younger. Film credits include The Aspern Papers; Kingfish; starring in Shepherd and One Nation Under God; as well as starring in the independent films Blowtorch, Juvie and Ithaca. Robbins is actively involved with Evelyn H. Lauder's Breast Cancer Center, the Plastic Pollution Coalition, Alzheimer's Drug Foundation and the Lung Cancer Research Foundation.
This story originally appeared in the 2020-21 issue of Callboard magazine, the USC School of Dramatic Arts annual publication for its alumni, parents, students and friends.