New Works Festival Year 2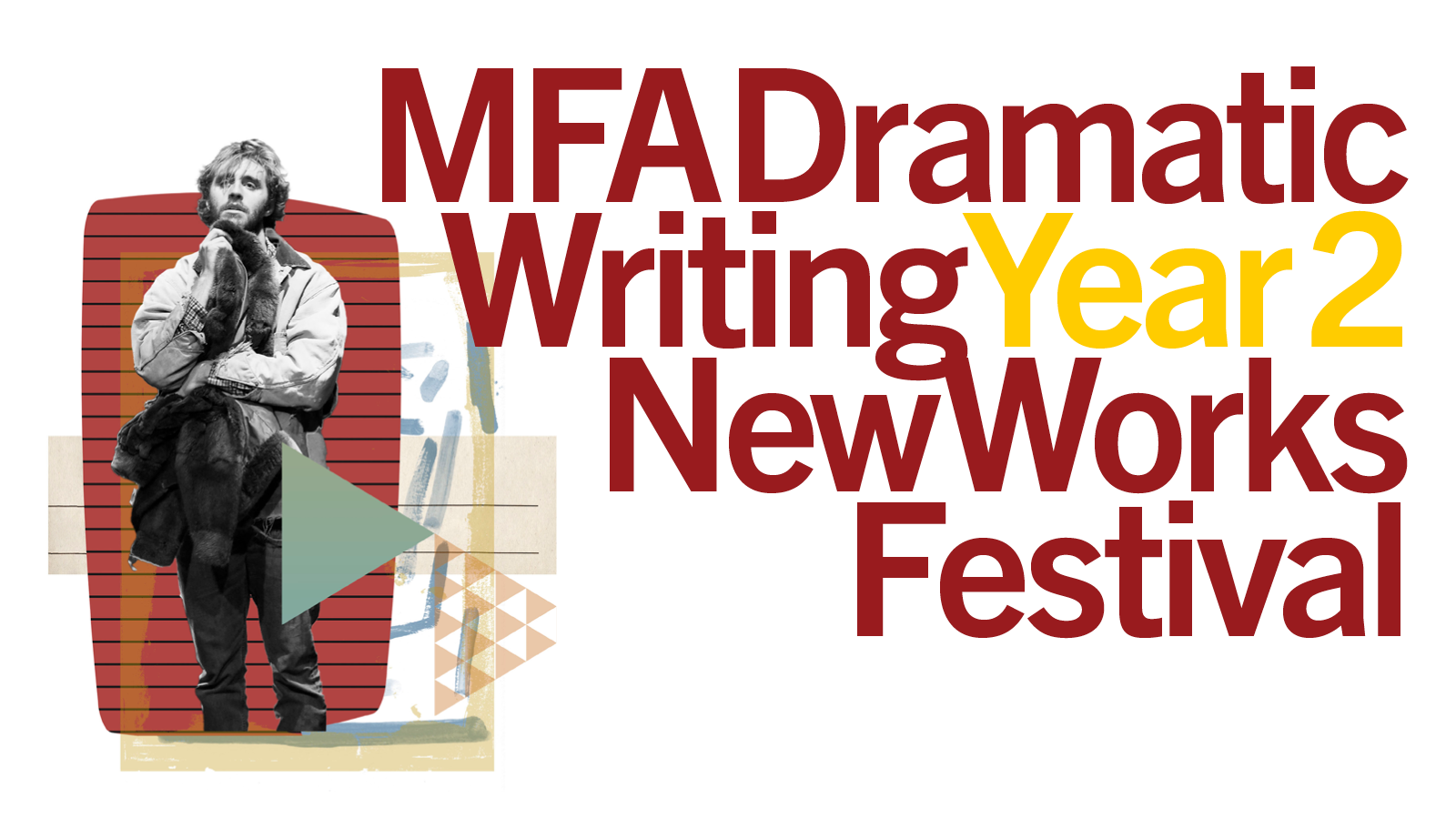 April 6–9, 2023
Cammilleri Hall
Summary
Festival of staged readings showcasing the voices of the School's Year 2 MFA Dramatic Writing students.
---
Play 1: All That God Commands
By Cynthia Ochoa
Directed by Laura Flanagan
In 1980s Mexico, fifteen-year-old Vale tries to manage the burgeoning impulses and questions of a teenage girl — all the while dealing with an overprotective, aggressive and religiously fanatic single mother. A painfully exquisite coming-of-age play with a decidedly female and Latine identity.
Performance Date & Time
Thursday, April 6, at 7:30 p.m.
Saturday, April 8, at 8 p.m.

---
Play 2: Tell Me You Know Heaven
By Marilyn Schotland
Directed by Kirstin Eggers
A road-trip with a wounded Archangel. Two PhD students in Queer Studies crisscross Michigan chasing and being chased by a former professor trying to bring her dead lover back to life. Has this all happened before? And will it be destined to repeat itself? A play about nonbinary identity, memory, murder, and the Eternal Return.
Performance Date & Time
Friday, April 7, at 7:30 p.m.
Sunday, April 9, at 2:30 p.m.

---
Play 3: Between Fresno and Hell
By Joseph D. Valdez
Directed by Paul Urcioli
It's 110 degrees. Everything is seemingly on fire. A global pandemic destabilizes and divides communities. Mike and his family find themselves in the last place they want to be: the Central California Valley for his wife's, Nia, medical residency. Mike is left to unpack his new life and create a home for his family, but he starts to self-destruct. His daughter gets sick, his marriage becomes strained, and his relationship with his mother may be lost forever. It seems that there might be only one person who can help: a mural of "Heartthrob Jesus" painted on the wall.
Performance Date & Time
Saturday, April 8, at 2:30 p.m.
Sunday, April 9, at 8 p.m.