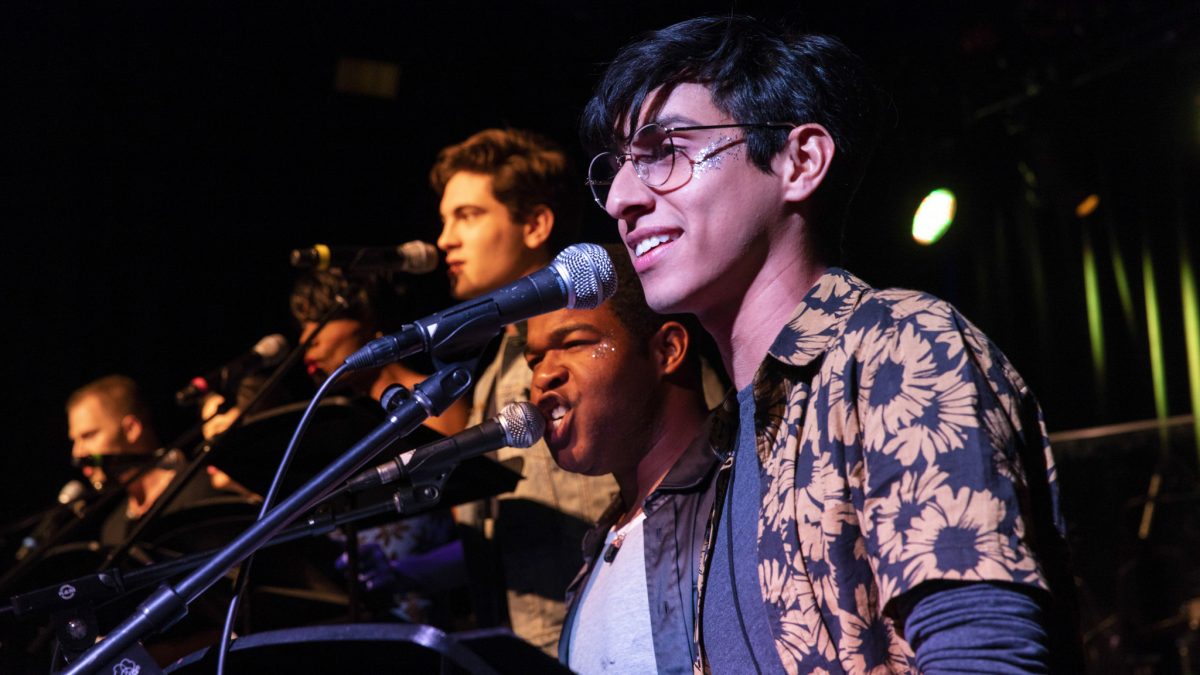 After a rigorously competitive submission and selection process, new musicals, Relativity and Modern have been selected for the third season of LiveRead@SDA, a developmental series at the USC School of Dramatic Arts created to cultivate and provide critical support for the creation of innovative and contemporary new works for the American theatre.
LiveRead@SDA will launch it's 2018-2019 season with Relativity a two-person rock musical written by Rob Rokicki (The Lightning Thief, Monster Songs) and Michael Ruby (Love, NY) and Modern, a new musical about a group of Amish teens on their Rumspringa, written by Selda Sahin (Grind) and Derek Gregor (Island Song, Unlock'd).
With LiveRead@SDA professional artists are invited to weeklong workshop residencies on the USC campus, where they can take bold steps to refining their work with access to a diverse talent pool. The School of Dramatic Arts provides the necessary resources and staff to produce a concert-style reading with professional photography and video of the performance. Additionally, these workshops afford the School's students an invaluable opportunity to work with industry leaders – producers, directors, playwrights, lyricists, composers and choreographers – while gaining insights and practical experience in what it means to intensively workshop new musicals headed toward commercial production. V.P. Boyle serves as Creative Director for the LiveRead@SDA series.
RELATIVITY (by Rob Rokicki and Michael Ruby) is a funny, poignant new musical about siblings and perspective. Jumping back and forth in time over three decades, the musical concerns fraternal twins, Derek and Reagan. From the high school football field, to the battlefield in Afghanistan, to personal battles for equality and sexual identity, they discover that there are two things no one can ever escape: time and family.
MODERN (by Selda Sahin and Derek Gregor) follows a group of Amish teenagers on their Rumspringa, a period when Amish teens are given greater personal freedom that ends with a choice: be baptized into the church or leave. As they all move in together only 5 miles away from their small community, they face the struggle for love, tradition, family and faith—and who they'll soon become.
The concert-style readings are open to the public and take place on the campus of the University of Southern California. Find more information or get tickets
LiveRead@SDA is made possible with lead support from Lionel F. Conacher & Joan T. Dea, and Melissa Posen & Lawrence Hirschhorn.