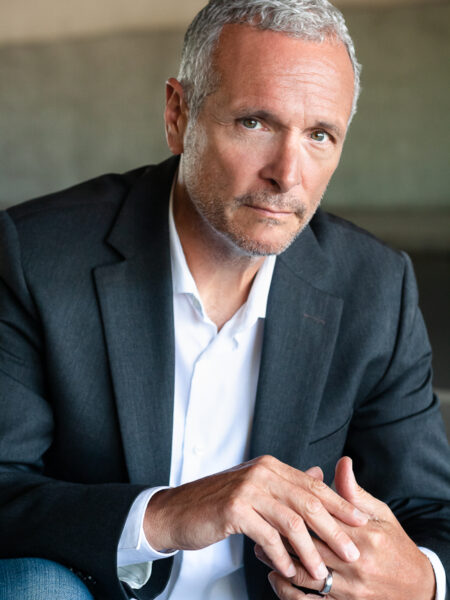 New full time USC School of Dramatic Arts (SDA) faculty member Paul Urcioli moved from New York to Los Angeles in 2016. A longtime New Yorker and a veteran of the Manhattan theatre scene, he still roots for the Yankees, but he's settled in as an Angeleno: He's an inaugural season ticket holder for the Angel City Football Club, L.A.'s new National Women's Soccer League team who play just down the road from USC, and never misses a game. He also plays tennis, softball and soccer.
Urcioli can't help but find common ground between his passions.
"There's a parallel between sports and acting: the ball is the moment," Urcioli said. "You want to stay in the moment, watch the ball. Can't get ahead, can't fall behind, you have to prepare yourself, you have to rehearse. To me, sports and athletics are the perfect marriage."
Urcioli has a long and successful career as a professional actor, with a list of credits that most recently includes The Lincoln Lawyer, On the Verge, Kevin Hart's True Story, Maggie, and recurring roles on 68 Whiskey and FX's Dave. But for Urcioli, who taught at NYU Tisch for over 25 years, teaching has always been an equally important component of his career, and the two have gone hand-in-hand since his early days in New York's improv scene.
"I've been doing acting and teaching in parallel since 1986," Urcioli said, recalling the days he and his friends developed their aesthetic in small theatre production companies in SoHo and the Lower East Side. "Even when I was younger, I used to teach ESL to Russian immigrants in New York. I was a tennis coach. There's always been teaching in my life."
Urcioli teaches a wide range of classes at USC, from drama and comedy to magic realism and on-camera technique, and is currently in the process of directing Our Town with the BFA in Acting for Stage & Screen Third Year Cohort. His teaching style balances creating safe spaces and instilling a love and joy for theatre with the need to hold students accountable for the work they put into their craft.
"I'm always stressing preparation and accountability," Urcioli said, noting that the hours of preparation students put into their art will ultimately be reflected in their performance. "You can't half-ass your way through anything. You can't hide on-stage."
He stresses that he's no taskmaster, though.
"The spaces I'm in are mostly filled with joy and love of the work," he said.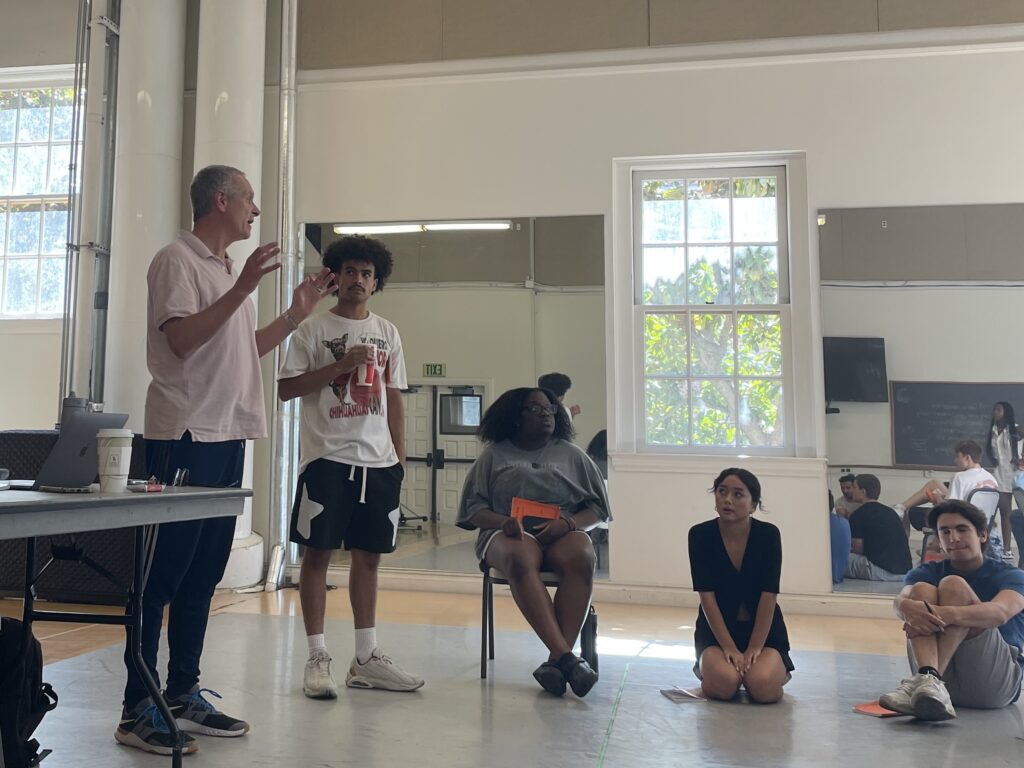 It's really hard to be an actor
Urcioli joined the USC faculty because of the diversity of the student body and the relative autonomy he is given as a teacher. At SDA, he feels part of a group of artists that trust one another and participate in the love of making theatre.
"It's nice to be part of this program. At some other programs, they can be fairly dogmatic," Urcioli explained. "Here, there's a level of trust that's given to us as teachers."
Urcioli also pointed to SDA's rigorous training regimen as a reason for joining the faculty.
"We need to train people in the rigor, the discipline and the skills of being an actor—because it's really hard to be an actor," Urcioli said. "If you don't have mental toughness, rigor and a thick skin, you're not going anywhere."
Urcioli describes himself as a "Swiss army knife," as his experience and teaching credentials span improv, comedy and acting for both stage and screen.
"When I'm directing Our Town, it reminds me how in love with theatre I am. But I also love being in front of the camera, and I love teaching that, because they're completely different animals," Urcioli said. "I think you need to be able to do both in this world. Otherwise you're limiting yourself."
To say that Urcioli is excited about the upcoming production of Our Town is an understatement.
"I have rehearsal with them in half an hour. I can't wait to get there. It's the best part of my week," Urcioli laughed. "When I can't sleep, I think about Our Town."
He is excited for the opportunity to give the play new life with a diverse and multicultural cast, one of the reasons he loves creating art at USC.
"I'm really excited to hear this play from a hundred years ago come through these faces and these voices and see what it's like in the theatre to have it ripple through an incredible multicultural and diverse group of actors onstage," Urcioli said. "It's going to have resonance that it's never had before."
While Urcioli emphasizes maintaining a rigorous approach to the craft of acting, ultimately, creating art is about finding the things that sustain you. He emphasizes joy in the process of creating art and encourages students to not think about finding their fame and fortune, but rather to find the deeper connections that make the artistic process meaningful for them.
"The things that are going to sustain you as you grow and mature are the deeper connections to your art, and that's what I'd like to inculcate in my students," Urcioli said. "Not only about a set of skills, but—what are you passionate about? What's going to keep you going?"
Urcioli emphasizes that, at the end of the day, the satisfaction of making art and the relationships you cultivate along the way are the reason for doing it at all.
"Ultimately, the stuff that sustains you are the relationships you make, the people you work with, and the things you create."