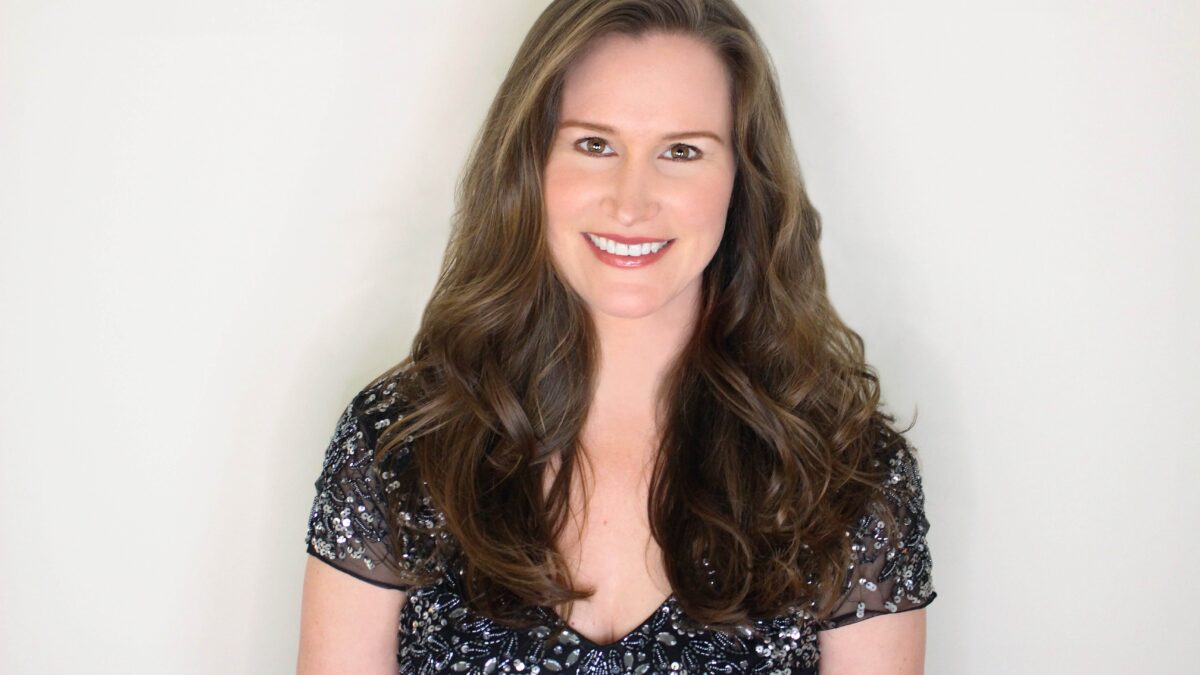 Melissa Treinkman is a true academic triple threat. Treinkman, who joined the full-time faculty of the School of Dramatic Arts teaching voice in the BFA Musical Theatre program this year, splits her time as a working artist, an educator and a researching academic.
"The art and science of teaching voice, how to be an extraordinary teacher and the craft of voice teaching, is really my true passion," Professor Treinkman said. "To get to marry that with musical theatre, and to be able to coach some of the best up-and-coming musical theatre singers, is a dream come true."
Treinkman is a longtime Trojan, having earned her Doctorate in Fine Arts at the Thornton School of Music. She is a professional opera singer who has also been working with the doctors and researchers at the USC Voice Center on cutting edge research in evidence-based vocal pedagogy.
"Teaching makes me a better singer. Singing makes me a better teacher," Treinkman explained. "In terms of my research, I tend to gravitate toward studying things that are very practical and applicable to me. I really work to make all my teaching evidence-based. I think that that's what's most effective."
Treinkman attributes her success in these disparate areas to effective time management, and tries to teach her students to practice this as well.
"I need to be an exceptionally good planner," Treinkman said. "It's the same thing I tell my students. You have to be accountable for every hour of your day and organize what you're going to do."
Although opera and musical theatre may appear to be very different disciplines, Treinkman says that her experience as an opera singer only strengthens her musical theatre students' skill sets.
"I like to say that functionally we're training the voice, no matter what style," Treinkman said. "You want a foundation for your voice. Then you can branch out and specialize into any style you want."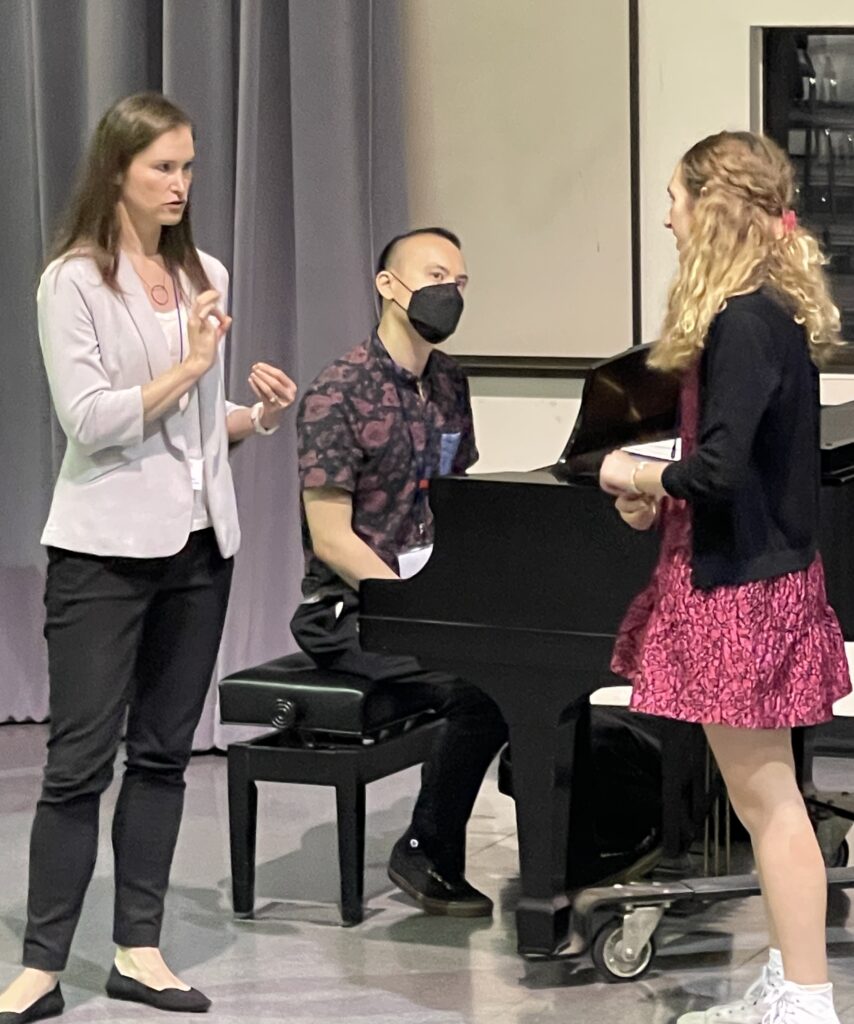 Treinkman will be engaging in an active schedule this Fall, teaching Foundations of Vocal Performance, a required class for all BFA Musical Theatre students before they begin their one-on-one vocal training. She will also be performing with the Los Angeles Opera Chorus in El Utimo Sueno de Frida y Diego at LA Opera, presenting her research at conferences, and interviewing famous singers in the academic publication Journal of Singing, for which she serves as associate editor.
Learning from active, working artists is one of the major benefits of learning at SDA, and Treinkman embodies that spirit as a working artist and academic. Treinkman brings her experiences from the stage to her teaching, and leans on evidence-based pedagogical methods, some of which she pioneered. She encourages students to dive in and gain experience in order to improve as teachers, academics and artists.
"You can only learn so much from a book," Treinkman said. "It's that time in the studio, solving technical problems and seeing those problems over and over again. Your skills get sharper and sharper."
Despite being a multihyphenate artist and academic, Treinkman's passion for teaching comes through in all of her pursuits. Although teaching voice at USC is not new for Treinkman, having also taught at the Thornton School of Music, she is excited to begin her journey training the next generation of musical theatre actors at the School of Dramatic Arts.
"I'm so proud of SDA in terms of how it's at the forefront of this movement toward training multihyphenate artists," Treinkman said, pointing to programs like the Multihyphenate Masterclass series and the School's emphasis on developing skills that will prepare students for careers in the ever-evolving worlds of arts and entertainment.
"I don't want our students to leave school and think, 'This is the only path to success,' but rather, 'I can have a portfolio career and I can follow all my passions.' I love that SDA is embracing that."