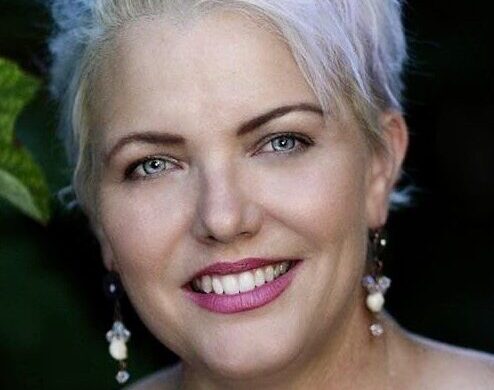 For Ann Closs-Farley, performance has always been a family affair.
"I'm number nine of fourteen kids, so I've been making my own clothes my whole life. I feel in a way that I'm doing the exact thing I've always done," Closs-Farley recalled. "My parents used to put us onstage as the Von Trapp family singers, since there were so many of us. Sundays at the fireplace we always put on a vaudeville show as a family, so I feel like I've always been doing this, it's what I'm most comfortable doing."
Closs-Farley, who transitioned to her new role of Assistant Professor of Costume Design this year, has worked as a costume designer on major national shows ranging from Pixar's Toy Story: The Musical (which she worked on with fellow SDA faculty member Sibyl Wickersheimer) to working extensively with Paul Reubens on The Pee Wee Herman Show (Broadway). She has designed costumes for icons like Eric Idle, Tracey Ullman, and Tim Curry, and worked with the likes of John C. Reilly, Tim Robbins, and Jack Black in her role as a lead costumer for the renowned Actors' Gang theatre company in Culver City. But some of her proudest work has been as a teacher and mentor.
"With teaching, I was taught by people who mentored—not just taught singularly but mentored craft—and I feel like I've been doing that my entire career," Closs-Farley said. "I generally take three to four assistants in every job I have and mentor them through the process. So it's just been instrumental in what I do."
Closs-Farley recalled her time working with Paul Reubens on the Pee Wee Herman brand, and how it opened up new ideas for her on creating images that go beyond a single show.
"I think [Reubens] really taught me a lot about iconography and a giant purview of career, that I had not seen a window of until working with him," Closs-Farley said.
Although Closs-Farley has worked on big-budget projects for companies like Disney, it is always the magic of storytelling that comes first.
"No matter how much money you have, it's really about the storyteller you are," Closs-Farley said, citing one reason she values teaching storytelling at SDA. "Cultivating good and creative storytellers, you can have entertainment anywhere."
She recalled two experiences in her career, both different but exemplary of her motivation for growing within the industry and craft. The first, working on Pixar's Toy Story: The Musical culminated when she saw the reactions of children to seeing their favorite characters come to life after years of hard work.
"Disney asked me, what would you want to see? What would be my take on the show? And I said, 'I want to see Pixar's Toy Story, I don't want to see Buzz Lightyear or Woody reimagined any other way than what Pixar's already done. I want to see these toys come to life," Closs-Farley said. "And opening night, when we did that, listening to the kids in the audience believe that they were onstage as the toys was phenomenal. That's when I realized how much work, years and years and years of work, went into building these costumes, and having them done right. I realized: that's what theatre magic is."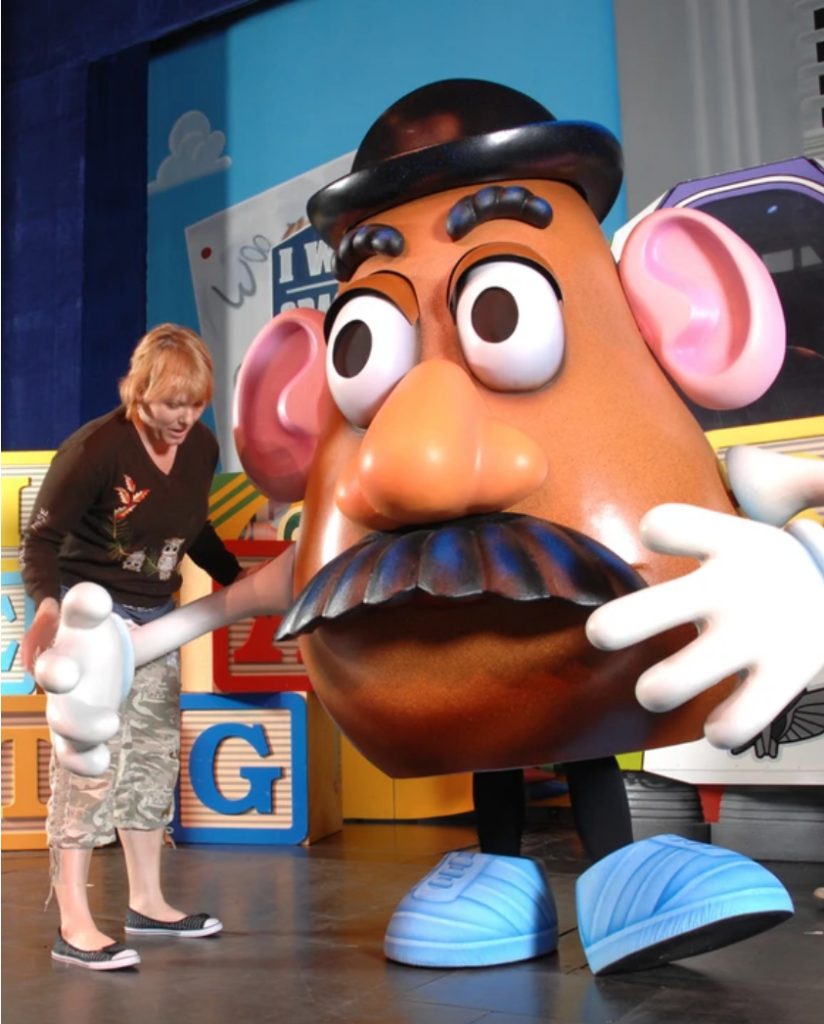 Closs-Farley told a second story about a more intimate production wherein her husband played Phileas Fogg and she designed costumes for a holiday production of Around the World in Eighty Days at the Cleveland Play House. Her children were serving as PAs.
"The first dress rehearsal, the kids came to see the show and after the show I looked down, and my kids were sitting there, weeping," she said. "I was like, 'Are you okay?' And they said: 'Look what we made!'"
Sharing her love for the magic of theatre has always been at the heart of Closs-Farley's desire to teach, but she also is happy to be part of SDA at a pivotal time in the industry and in dramatic education.
"USC has the desire to turn out multi-talented theatrical artists. They want you to be able to leave as a multihyphenate," Closs-Farley said of the program. "I think it's a good fit, because that's what the program aspires to, and that's what I know."
Going forward, Closs-Farley is excited to help shape the program in that very direction.
"I think that this school is transforming very quickly," Closs-Farley said. "I'm super excited about nurturing this program into where it needs to go to be a viable conduit straight into the business, which is what it needs to do."
Closs-Farley emphasized that, as someone who is "eternally curious" and always looking to learn new skills about her craft, teaching talented students like those she encounters at SDA helps her as much as she helps them.
"It's what gives me joy. I get to tell stories on stage, or on the street corner or at an opera house, or at a studio," she said. "I feel very lucky to do what I do. I try to teach about the hard work and its treasures that you get from it."