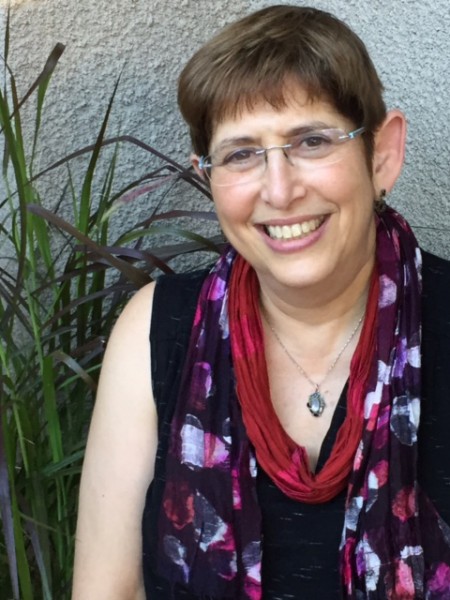 Assistant Professor of Theatre Practice in Critical Studies
PhD, Princeton University
BA, Yale University
Melinda C. Finberg is an Assistant Professor of Theatre Practice in Critical Studies at the USC School of Dramatic Arts. She is a nationally known dramaturg and scholar of theatre history. Her volume Eighteenth-Century Women Dramatists (Oxford University Press, 2001) is now in its third printing and is taught in colleges and universities across the U.S., Canada, and Europe. This anthology opened college classrooms to historical women playwrights by giving teachers and students access to authoritative, annotated editions of plays that had previously been available only in rare books libraries. In addition, she has been instrumental in bringing the plays of these women to professional and university stages, receiving the 2006 Elliot Hayes Award for Achievement in Dramaturgy from the Literary Managers and Dramaturgs of the Americas (LMDA) for her work on the 2005 Oregon Shakespeare Festival's critically acclaimed revival of Hannah Cowley's The Belle's Stratagem.
Finberg's interest in theatre history and dramatic literature are professional and pragmatic: she focuses on how plays can be produced on today's stages for today's audiences – especially plays by historically neglected playwrights. She has taught at Swarthmore College, Princeton University, Rider University, and been a guest lecturer at University of Puget Sound, Yale and Princeton Universities. Finberg's scholarly work is widely published and cited in journals, collections of essays, and reference books. She also speaks at conferences and theaters across the country on the professional women playwrights of eighteenth-century London. Her goal is no less than rewriting theatre history by restoring these forgotten geniuses and by establishing their place in our classrooms and on our stages. Without reexamining how minority playwrights have been written out of our history in the past, we will not be able to prevent them from being erased in the future. She also loves to teach Production Dramaturgy, Shakespeare, Restoration Comedy, Gender Issues in Theatre, and Staging the American Experience(s).