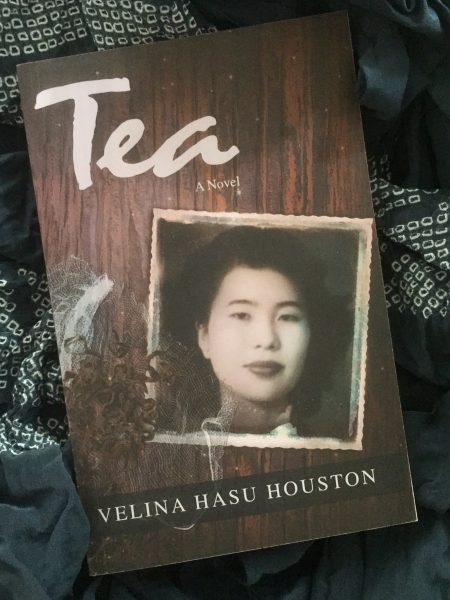 A working theatre practitioner with a long and prolific career, Velina Hasu Houston is well aware of the unique atmosphere of immediacy that the theatre creates. The USC distinguished professor wrote the first draft of her play Tea in a two-week timeframe, which then underwent several iterations while in rehearsals to be produced by Manhattan Theatre Club and the Old Globe Theatre. When it was published, it went on to become widely read in schools and universities throughout the country and in Japan. She eventually expanded it into the musical Tea, with Music in collaboration with composer and USC alumnus Nathan Wang.
But the long-form proliferation of the particular stories in Tea — which, according to Houston, are "stories of daughters, mothers, sisters, and wives who found themselves in a new and uncompromising place that demanded that they be equally as uncompromising in building their own unique American lives" — was her initial intent.
Thus, Houston allowed the ebb and flow of seven years' time to let the stories breathe, deepen and anchor into a solid narrative structure for this new novel. "Writing the novel now is like coming back full circle to my original creative instincts about the story," she said.
"I think that time made it a different process for me. … Because I have experienced being a mother and pioneer myself in different kinds of ways, I understand the challenges that the women of Tea faced in building lives for themselves in the U.S. at a time when Japanese immigrants were not looked kindly upon," Houston said. She also highlighted the cathartic and introspective nature of the process: "Writing the novel was a meditation about my history, my shared history with other immigrants, and my managing of my journey with my aging mother." (Houston's mother immigrated to the United States from Japan.)
However, as an artist and a citizen, Houston knew it was about something bigger than her story as well. "When these women and their mixed race children began to build their lives in the U.S., the words 'multiculturalism' and 'diversity' did not exist," she explained. Through every incarnation of Tea — play, novel and musical — Houston has always been an advocate for the unyielding persistence and tenacity of Asian, African American and mixed race women. Her most recent bodies of work also includes essays exploring and recounting the complex experience of belonging to mixed ethnic heritage as a U.S. citizen in the books The Beiging of America, Red, Yellow, Black, Brown and both volumes of Hapa Japan.
A distinguished professor since 2016, Houston is the first dramatic arts professor to be so designated. She was recognized for placing the immigrant experience into meaningful conversations through her artistic work, for encouraging stakeholders at USC to take a transnational view of personal identity, and for furthering the kind of cultural awareness and sensitivity that the university seeks to promote. Houston is also the USC School of Dramatic Arts' resident playwright, director of the MFA Dramatic Writing program, head of playwriting and associate dean of faculty.