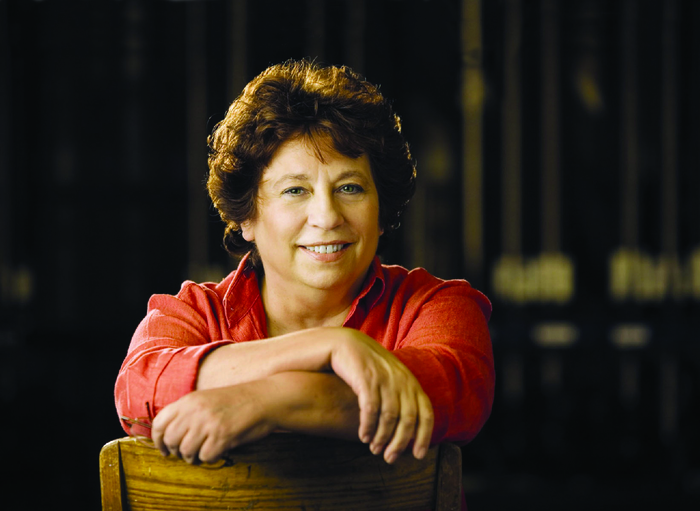 After 13 years of extraordinary leadership, Madeline Puzo is stepping down from her deanship at the USC School of Dramatic Arts to recommit to her work as a prominent figure in the field of theatre.
Under Dean Puzo's guidance, the School introduced new graduate degrees, revised and expanded its undergraduate programs, doubled its faculty, and developed its global vision, including establishing a partnership with the prestigious Shanghai Theatre Academy. Dean Puzo also created and expanded opportunities for our students to move beyond the fundamentals, ensuring that they graduate with the most vibrant and relevant preparation through on-camera acting classes, voice-over training, professional preparation classes and workshops. She introduced ground-breaking initiatives such as the Summer Institute for International Artists, and her focus on hiring and retaining high-caliber, world-renowned faculty and guest lecturers as well as the creation of the Master of Fine Arts in Acting have enhanced the School's national presence. As a voice of artistic authority and a leader in the Los Angeles theatrical community, she was instrumental in the implementation of Visions and Voices: The USC Arts & Humanities Initiative, as well as the Get Your Hands Dirty with the Arts festival.
A veteran of some of the country's leading regional theatres, her dynamic professional experience ranges from producing musical theatre to new play festivals to classical productions in rotating repertory. Dean Puzo has been a consultant for the National Endowment for the Arts, the Pew Charitable Trusts, Theatre Communications Group, and the Rockefeller and Lila Wallace Readers Digest foundations; and she has written for American Theatre magazine and for the stage.
David Bridel, associate professor of theatre practice in voice and movement, associate dean of global initiatives and director of the master of fine arts in acting program, will serve as interim dean, as of July 1.