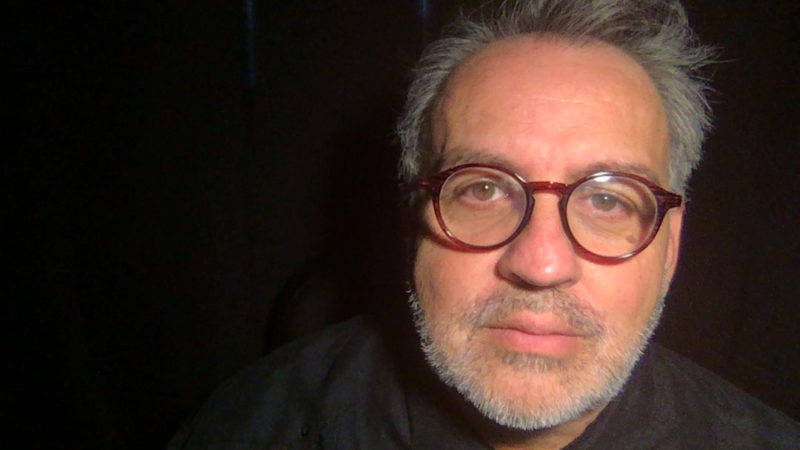 Associate Professor and MacArthur "genius" fellow Luis Alfaro was named on July 14 as Associate Artistic Director for Center Theatre Group — one of the nation's preeminent arts and cultural organizations, and Los Angeles' leading nonprofit theatre company. Under his newest role, Alfaro will oversee the L.A. Writers' Workshop and serve a key role in the expansion of the theatre's new play development programs.
"Center Theatre Group has been my artistic home for nearly my entire career, so to return at such a pivotal moment in the history of regional theatre, the organization, and Los Angeles, is quite invigorating," said Alfaro. "I'm joining a wonderful mix of associate artistic directors, all of whom have been doing exciting work to move the theatre forward during such existential times. I'm looking forward to helping further our shared vision of nurturing more Los Angeles voices and stories and asking important questions, like how we are viewing our role as an anti-racist theatre organization."
A multi-disciplined artist, Alfaro is a director, curator, producer, educator and community organizer, who has been working in theatre, performance, poetry and journalism since the early 1980s. He is the recipient of a John D. and Catherine T. MacArthur Foundation fellowship, popularly known as a "genius grant," awarded to people who have demonstrated expertise and exceptional creativity in their respective fields.
Among his many accolades, Alfaro recently served as the first playwright-in-residence in the 90-year history of the Oregon Shakespeare Festival for six seasons (2013-19) through the generous support of the Andrew S. Mellon Foundation.
His plays have been seen throughout the U.S., Canada, Europe. In 2019, his adaptation of the Greek myth of Medea, Mojada, was produced off-Broadway at The Public Theatre in New York City, and received an extended run. In 2017, Oedipus el Rey, was part of the 50th anniversary season off-Broadway at The Public Theatre in New York City with a sold-out run, extended three times, and a Critic's Pick of the New York Times.
His solo performance work has also been seen throughout the U.S., England and Mexico, including the Institute of Contemporary Art in London, The Getty Center, Boston Center for the Arts, The Goodman Theatre, Hirshorn Museum at the Smithsonian, South Coast Repertory, Oregon Shakespeare Festival and X-Teresa Performance Space in Mexico City.