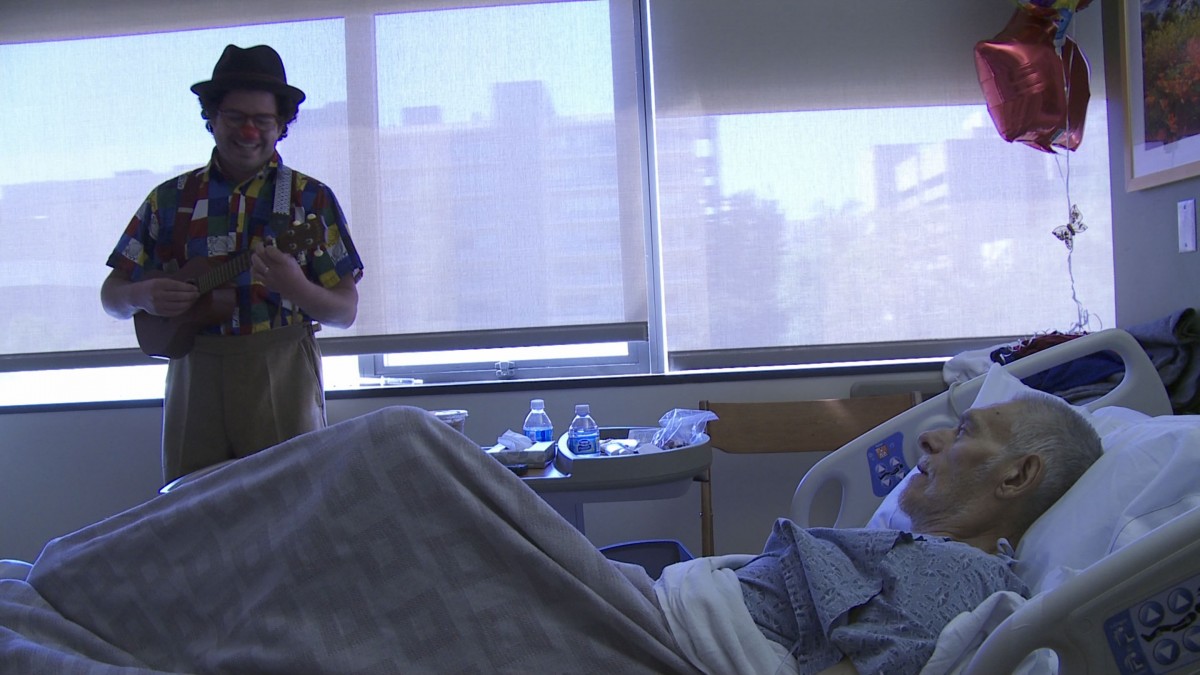 To many, the term "clowning" may not invoke more than an image of childhood birthday party entertainment. However, recent studies show that there is more to clowning than what initially meets the eye. Over the past three decades, a new form of drama therapy called Medical Clowning has risen in children's hospitals around the globe. Programs like Doutores da Alegria in Brazil and Dream Doctors in Israel kick started the rapid rise of Clown Care in 1991 and 2002, respectively.
Zachary Steel, professor at the USC School of Dramatic Arts and former teacher at The Clown School in Los Angeles, witnessed the healing powers of laugher firsthand when studying medical clowning in Israel.
"There's a depth to which a clown can be effective in a hospital setting beyond an entertainment factor," said Steel. "It's a form of empowerment, an avenue for a patient to escape the isolation of post-trauma."
The new art form functions as a psychological healing tool through its ability to aid the feelings of unimportance often induced in a patient by the hospital environment.
"Clowns not only provide a means of laughter for the children, but an opportunity to experience a shift in power," said Steel.
Like a real life Patch Adams, a charismatic doctor aiming to heal the soul and the body of his patients played by Robin Williams in the 1999 film, medical clowns often dress in white doctor's coats and red noses to mock physicians. Their outrageous gestures and expressions allow the patients to feel a sense of control.
"[They] break the tension between patients and doctors/patients and parents…that prevents healing," said Steel.
In light of the practice's newfound popularity, Steel and David Bridel, dean of the USC School of Dramatic Arts, set out on a quest to bring medical clowning to the USC community by co-creating an undergraduate program in the School of Dramatic Arts designed to train individuals in therapeutic medical clowning.
The upcoming SDA program will be segmented into three classes. The first class, "Intro to Medical Clowning," will officially be available to all USC undergraduates in the fall of 2016.
"[The course teaches] principles of listening, audience engagement, and improvisation, in addition to tapping into what makes you funny," said Steel.
This studio-based class will focus on the basics of clowning techniques. After completing the fall introductory level course, students may choose to continue into "Advanced Medical Clowning" and learn more about the intricacies of clown care in terms of the patient-clown interaction. In this class, students will focus on lessons in vulnerability, higher-level improvisation, perception and patient interaction.
Lastly, after the completion of the upper level elective, students interested in interning at select hospitals in Los Angeles may be offered a summer position to implement the tools learned from the program in a hospital setting. In the future, Steel hopes to expand the newly released program into an emphasis for SDA undergraduates and ultimately a progressive degree track.
As medical clowning begins to make its mark on children around the world, USC takes its first step in joining the movement and harnessing the unthinkable positive outcomes of a good laugh. After all, as the old adage says, "laughter is the best medicine."
*This article originally appeared in the newspaper Trojan Health Connection, and is reprinted with permission.