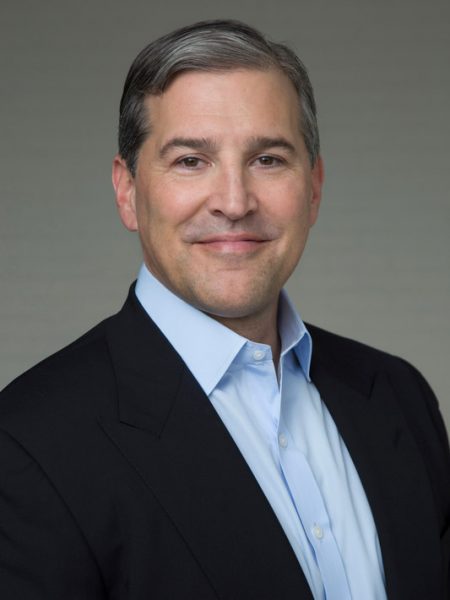 Joshua B. Grode, chief executive officer of Legendary Entertainment, has accepted the leadership role of chair of the Board of Councilors for the USC School of Dramatic Arts (SDA). Grode, who joined the board in 2017, leads the School's advisory board composed of notable professional and community leaders, including Blair Underwood, Connie Britton, Michael Chiklis and Lorrie Bartlett.
"The School of Dramatic Arts is so lucky to have a leader in the entertainment industry take the helm as the new chair of the SDA board," said Interim Dean Elizabeth Daley. "This is a challenging time for the arts, but our faculty and students will benefit greatly from Josh's wonderful breadth of experience and his commitment to connect the rapidly-evolving industry to the training in the classroom."
Members of SDA board provide counsel to the administration and faculty, support essential programming with their connections and expertise, and provide philanthropic leadership crucial to achieving the School's goal of setting the standard in dramatic arts education.
As chief executive officer of Legendary Entertainment, Grode leads a noted mini-major studio with film (Legendary Pictures), television, digital (Legendary Television and Digital Media/VR) and comics (Legendary Comics) divisions with offices in Burbank, Calif., and Beijing, China. Legendary's properties are known around the world and range from blockbuster successes such as Godzilla, Kong: Skull Island, and Detective Pikachu — starring Ryan Reynolds, to recent break-out television/digital triumphs like The Looming Tower, Carnival Row and Lost in Space, as well as upcoming global film and television projects based on Frank Herbert's celebrated novel Dune. Legendary's films have generated worldwide gross receipts in excess of $17 billion.
Grode previously held the title of partner and member of the Executive Management Committee at the Los Angeles law office of Irell & Manella LLP and chair of the firm's Transactions Practice. Irell & Manella is one of the top 10 highest profitable firms in the world and is recognized as the world leader in intellectual property matters. At Irell, Grode focused on mergers and acquisitions, equity and debt financings, and day-to-day corporate governance matters.
Grode was a founder of Summit Entertainment, the successful independent studio that developed and distributed the Twilight franchise series of films and was instrumental in the strategy of converting and building Marvel Comics into a movie studio, Marvel Studios – culminating in its first release Iron Man, which launched Marvel's current super-hero hit-making machine and its eventual sale to The Walt Disney Company.
Grode also sits on the board of directors of the Los Angeles Police Foundation and on the board of governors for Cedars-Sinai.