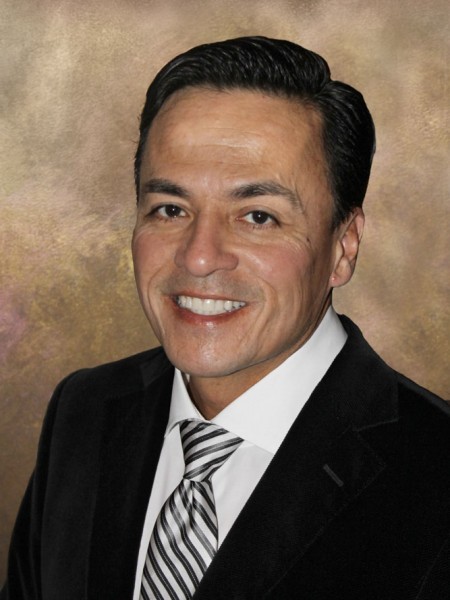 Next to spending time with his close-knit family and a demanding work schedule, Michael Felix '83 of Yorba Linda, Calif., says he has only one other "vice" — volunteering his talents at USC. The chair of the School of Dramatic Arts Board of Councilors also sits on the advisory boards of the USC Latino Alumni Association and the USC Caruso Catholic Center and is a member of the USC Associates Board of Directors and the USC Alumni Association Board of Governors. (He received the USC Alumni Association's Alumni Service Award in 2014.)
In fact, when Callboard reached Felix, he said he had been on the campus for meetings three times in the prior week.
"I'm passionate about the university's mission, and the transforming value of a USC education," he says. "It has such excellence in the sciences and the arts, so I can pursue all my passions in one spot."
Felix, who was a business administration major at USC, is the global head of investment operations for the Capital Group Companies, a Los Angeles-based investment management firm, and is treasurer and director of several Capital Group subsidiary companies. "On the board, I am surrounded by people primarily in the entertainment industry," Felix observes, "but I've come to appreciate there is value in having a business person in an arts space. One thing I try to do, in business and on the board, is bring people together."
He first became involved with Dramatic Arts when his daughter, Taylor '13, who had danced competitively since she was a toddler, took dance classes at the School. A second daughter, Jordan, is a Dramatic Arts major and dance minor who will graduate in 2017. A son, Austin, just started at USC this fall, planning to study economics. Felix and wife Debbie, who serves on the board of councilors of the Glorya Kaufman School of Dance, have a fourth child, Brenden, who graduated from the University of Arizona.
Felix got to know Dean David Bridel when Bridel began as interim dean.
"I've really been appreciative of his desire to collaborate with all the other arts schools at USC," says Felix. "They are all progressive powerhouses, and those collaborations leverage the School's strength and create tremendous opportunities and experiences for our students."
Felix hadn't intended to chair the board for more than a year, but when Bridel asked him to continue, he agreed. "There's an excitement around David — his ideas and his momentum," says Felix. "He is very much focused on expanding into new media and technology and the realities of the entertainment world today."
Felix notes that the board has no direct jurisdiction on policy, but says its mission is more far-reaching. "Our meetings are about the vision for the School and how we can be helpful."
This story appears in the 2016 Callboard.