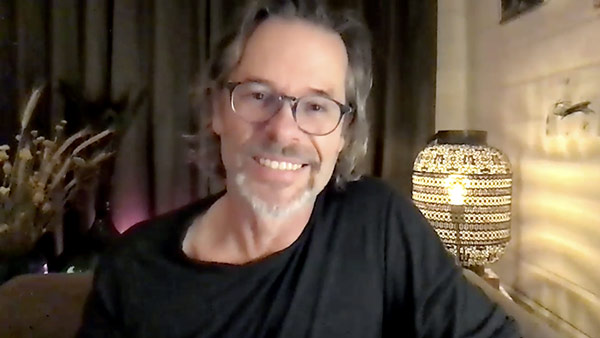 From a young age, Guy Pearce knew that acting was his calling. The Golden Globe-nominated actor fell in love with the art form through watching others perform. "The feeling I got as an audience member, feeling so moved by what I was seeing on the stage and wanted to be a part of that. Wanting to be a part of that power on the stage knowing you can move people," he said.
The veteran actor sat down for a virtual conversation in the spring with Associate Professor of Theatre Practice David Warshofsky as part of the Spotlight@SDA series. Pearce has enjoyed an extensive career and can be seen in the films L.A. Confidential, The Adventures of Priscilla – Queen of the Desert, Memento, The Kings Speech, The Hurt Locker, Prometheus and, most recently, Mary Queen of Scots.
Early Professional Work
During his last year of high school, Pearce was cast in the soap opera Neighbors. At first, Pearce was hired to do a six-month stint on the show, which was eventually extended to a year. Ultimately, Pearce stayed on the TV series for four years as it became a hit in Australia and abroad.
Although Pearce did not receive formal training at a conservatory, he felt that his time on Neighbors was a unique alternative. He shared with students how he learned film craft while working on the show. "I was fascinated with watching what it was we were doing and I was fascinated with what it was I was doing and what was working and what wasn't."
By watching himself every week and reviewing his performance, Pearce was able to push himself as an actor and expand his range.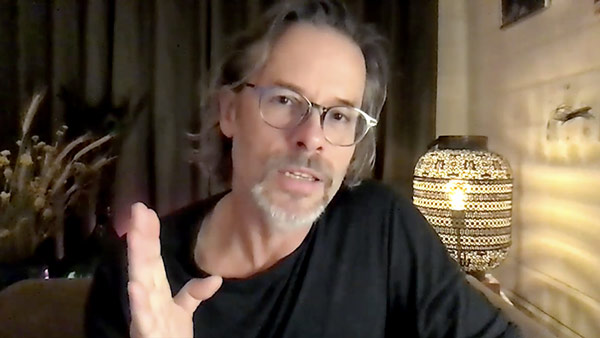 Vulnerability
Despite his success on Neighbors, Pearce found himself navigating two different extremes. He shared how people either did not want to cast him, because he was too recognizable from Neighbors, or people solely wanted to cast him, since he was on the show and that would help them market their film.
This lack of opportunity led Pearce to question his abilities as an actor. "Any doubts I had about my ability and my process and my kind of growth was dominated by these two extreme attitudes," shared Pearce.
In addition, Pearce found himself frustrated and hungry for new challenges. On Neighbors, Pearce played the same character for four years, but having come from a theatre background, he was used to constantly playing more extreme roles.
Eventually, Pearce was cast in the film The Adventures of Priscilla – Queen of the Desert. From there, his career took off. He moved to the United States and, subsequently, he was cast in his first Hollywood film, L.A. Confidential.
"I never take anything for granted," he shared with students, "I really respect and appreciate any opportunity I get."
Outlook
Even with his numerous successes and three decades of professional work behind him, Pearce still realizes that professional acting has its challenges. He recalled how he struggled to learn a Dutch accent for the film Brimstone, "Things can be tough sometimes," revealed Pearce, "As far as feeling like you're landing in it. It's great when you do land in it, but you don't always do."
However, Pearce recognizes the tremendous amount of growth he has undergone during his career. He finds himself much more capable to step into a role at 53 than when he was first starting out. A tactic that has proved useful for him, he shared, is to picture what he envisioned for his character when he first read the script or agreed to do the film.
During the final moments of the event, Pearce encouraged students to stick with it, find the truth and enjoy themselves along the way. For him, "That's the wonderful thing about our job, it really varies all the time. Find[ing] real sort of thrill or enjoyment in what you do is pretty important."