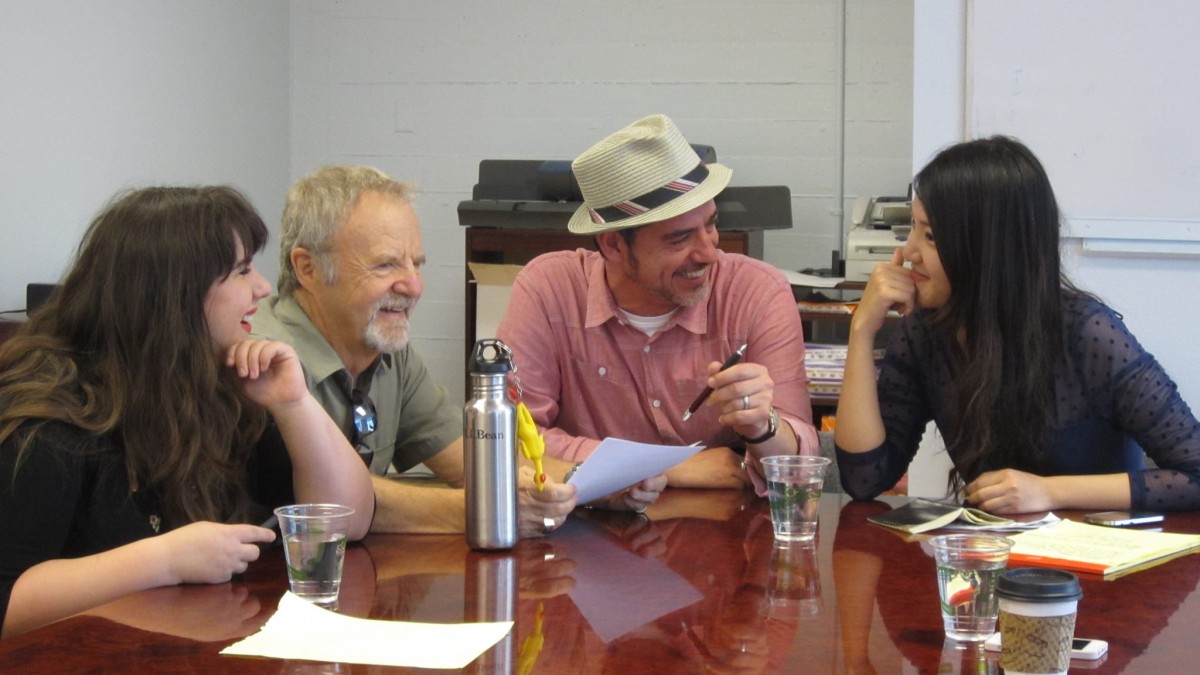 In the 2013-14 academic calendar, the School of Dramatic Arts and The Pasadena Playhouse has successfully launched its GREENHOUSE at The Playhouse partnership.
Completing its inaugural year, GREENHOUSE has cultivated the work of emerging playwrights through a yearlong process of development, artistic mentoring, experimentation and staged readings of Master of Fine Arts works with a professional theatre company – as well as brought SDA's three first-year MFA in Dramatic Writing students to The Pasadena Playhouse's HOTHOUSE new play development program.
GREENHOUSE supported the dramaturgical skills of the MFA students via apprenticeship with HOTHOUSE in fall 2013 and spring 2014; supported the presentation of the students' plays; and provided Pasadena Playhouse with the dramaturgical insights of the MFA students, who had first access to the work of emerging playwrights.
Here is a recap of their year:
Fall 2013
USC students participated in a dramaturgical project based upon PPH's October 2013 HOTHOUSE play, Remnants of a Liquid World by Bianca Bagatourian. This dramaturgical work was integrated into a required course, THTR 512: Studies in Dramatic Analysis, which was taught by noted director Michael Arabian.
Students were provided with access to the process of the development of the play. It included reading early drafts, attending readings and rehearsal, and having an opportunity to interview the playwright.
At the same time, the students wrote their own original play in THTR 567a: Studies in Playwriting I, a course taught by playwright Velina Hasu Houston, who is also the Director of Dramatic Writing at SDA. The student process for developing their own plays mirrored the process they were observing on Remnants of a Liquid World.
Spring 2014
The students' coursework and play development continued with THTR 567b: Studies in Playwriting II, taught by playwright Oliver Mayer, Associate Professor of Theatre Practice. Each of student had their own GREENHOUSE experience – involving one day of rehearsal, two sessions of revision work, a follow-up rehearsal and a staged reading at The Playhouse's Carrie Hamilton Theatre in April for the New Works Festival Year I, in conjunction with GREENHOUSE, that included moderated talkback.
Mayer mentored the three first-year students as part of his teaching of the course. For the final examination for THTR 567b: Studies in Playwriting II, Mayer conducted one-on-one feedback sessions with each of the students about their GREENHOUSE experience.