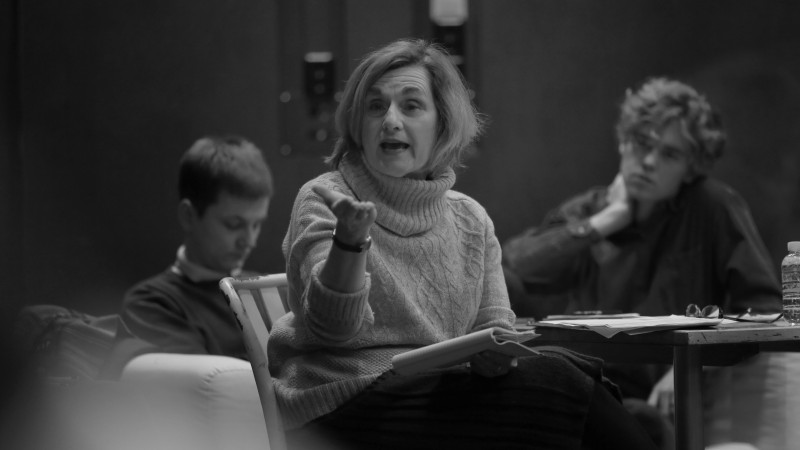 The School of Dramatic Arts faculty continues to make an impact with the breadth of their work nationally and internationally. Here are some of our professors' exciting projects abroad.
Associate Professor of Theatre Practice and Director of MA in Applied Theatre of Arts Brent Blair – who is currently in Kolkata, India, with our MA in Applied Theatre Arts students for their foreign externship – recently presented at conferences and led workshops in Iran, Johannesburg, Mozambique and the Ukraine. Additionally, this summer, he will be working with the Global Leadership Fellows of the World Economic Forum in the fifth annual intensive arts training workshop in New York and, this fall, will be presenting in the pan-African Theatre of the Oppressed conference in Senegal, Africa.
Associate Professor of Theatre and Director of Critical Studies Meiling Cheng will be presenting at the Performance Studies international (PSi) conference in Shanghai this July.
Professor of Theatre Velina Hasu Houston will travel to China this August as her musical Cinnamon Girl participates in the Peking University Musical Theatre Festival in Beijing. The Director of Dramatic Writing and Associate Dean of Faculty Recognition & Development has just returned from Hiroshima, Japan, where she was researching for a new play and screenplay under the auspices of an Aurora Foundation Fellowship.
Associate Dean of Global Initiatives David Bridel taught a master class at the Beijing Film Academy in April. Bridel, who is Associate Professor of Theatre Practice and Director of MFA in Acting, and Dean Madeline Puzo, also recently returned from a conference with the Shanghai Theatre Academy, where they began to discuss in depth the nature of possible future collaborations. He will also be organizing a medical clowning conference this fall.
Professor of Theatre Sharon Carnicke traveled to Norway twice this year – first, to teach a 10-day intensive for actors at the National Academy of Arts and next, to work with two leading directors from the National Theatre in Oslo. In addition to the creative collaboration she has with the National Academy of Arts, the Associate Dean of Academic Affairs regularly works with the National Institute for Dramatic Arts in Australia, and has been meeting with the current class of MFA directing students via Skype. Also, her book, Stanislavsky in Focus, is currently being translated into Chinese.