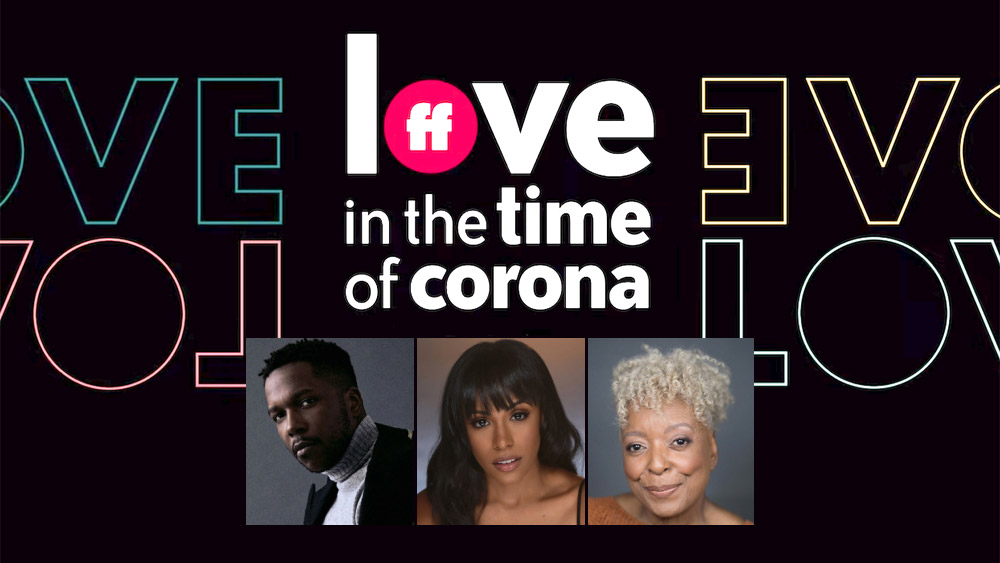 "It is our jobs as artists to reflect the time," Tony Award winner Leslie Odom Jr. expressed over Zoom to an audience from the School of Dramatic Arts community.
In the middle of the pandemic, he and his wife, Nicolette Robinson, found themselves with the unique opportunity to do just that.
The couple were offered roles on the new Freeform series Love in the Time of Corona, the first project to be up and running since the Hollywood shutdown began, and eventually became executive producers. "We were like: with all that we've been through in this quarantine, we want to be saying something significant to this moment — that says something to us," Robinson said.
This included adding discussions of parenthood, prompted by the death of Ahmaud Arbery to the script — a topic that the young parents have grappled with in real life as well. "The process of talking about bringing another black child into this, into this America. It's hard to wrap my mind around," Odom said.
The conversation on Aug. 27 was the first CareerSeries@SDA event of the school year, entitled Love in the Time of Corona: Producing a Series During a Production Shutdown. Providing students with insight into this one-of-a-kind show, Odom and Robinson were part of a panel that included casting directors Scott Genkinger and Becky Silverman; head of casting and talent at Freeform, Elizabeth Boykewich; and actor L. Scott Caldwell.
Genkinger, who cited how unique of a time we are living and working in, shared that "When we went into production in June/July and air in August, the world had changed significantly."
At the beginning of casting, logistics were still being sorted out and "Everyone had so many questions. How's it gonna be like? How's it gonna look like? And the truth is: no one had any answers," Silverman said.
Moreover, Genkinger said, it was "the first project I've ever had without a script."
The show was filmed in the actor's actual houses and used scene partners that they quarantined with in real life.
For Tony winner Caldwell, it was similar to her upbringing on the stage. "For me, it felt like community theatre. Emphasis on community. When I say community, I mean the Judy Garland-Mickey Rooney movies, 'I got a part, let's film a show.' "
Each actor filmed their part in two to three days. With the first day focusing on filming scenes within the home and the second outside of the home. Robinson compared the process to filming a high-end student film.
Additionally, the production established what could be a new-normal for the television industry. "All these new rules and protocols that had to be followed. A new world of production," recalled Silverman.
New protocols included testing the whole cast and crew before production began, deep cleaning the actors' homes where scenes would be shot and asking for couples who were quarantining together on the casting breakdown.
Connecting it to the students, Robinson shared advice for the best thing they could do. "My favorite thing about college was my peers, classmates, the people who inspired me. Look to your left, look to your right, see where there is collaboration. Strengthen those relationships," Robinson encouraged. "It's about reaching across. One of you is going to be discovered, you are going to make work that is going to be noticed."
Adding on, Boykewich emphasized the potential that each student has. "Keep going. You have beautiful stories to tell in front of and behind the camera. Out[side] of school, keep the community going."