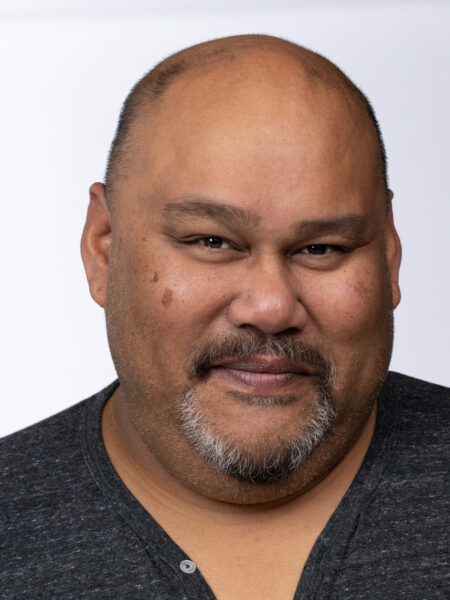 Boni B. Alvarez, the award-winning playwright and new full-time faculty member at USC School of Dramatic Arts, became a playwright almost by accident. Growing up in East Palo Alto, Professor Alvarez got his degree from Sarah Lawrence before trying to make it as an actor in New York.
"I found myself in this position where I had to self-evaluate and figure out that I wasn't going to be able to make a living acting," Alvarez said of his journey to playwriting. "The opportunities for someone like me, who was a young character actor of color, who was gay—the opportunities just weren't there."
Alvarez remembered the advice of one of his professors in undergrad, who advised him that the role of an actor-writer might suit him.
"When you're young, and you have tunnel-vision, and your goal is stardom, you tend not to listen," Alvarez laughed.
Fast forward to today. Alvarez's plays have been produced at some of the biggest theatre companies in Los Angeles. He was a semifinalist for the O'Neill National Playwrights Conference and a finalist for the PEN Center USA Literary Award, the Bay Area Playwrights Festival, Aurora Theatre's Global Age Project, and Clubbed Thumb's Biennial Commission.
But his journey to the pen—and to the classroom—was long and winding. This isn't necessarily a bad thing. As a true actor-writer, Alvarez embodies the multihyphenate mantle that has become an emphasis in the training at the School of Dramatic Arts.
In addition to writing, Alvarez has recently returned to the stage as an actor. He is encouraged by the changes he sees in the theatre scene, where more roles for actors of color have become available.
"I noticed there's definitely more opportunities to go out on," Alvarez said. "Characters that were closer to my type, including specifically Filipino characters. In my career beforehand, of the hundreds of auditions I went to, only one was for a Filipino character. So things have definitely changed."
Professor Alvarez realized that balancing acting and teaching was a good way to sustain art and pass the craft on to the next generation. For his part, he believes that teaching younger people helps him keep a finger on the pulse of the next generation.
"The younger the students are and the older you get as a professor, it's giving you a macro look at everything," Alvarez reflected. "At how current fads or current behaviors or current ways of living are reflecting the previous generation. You kind of see this cause-and-effect socially as well as academically."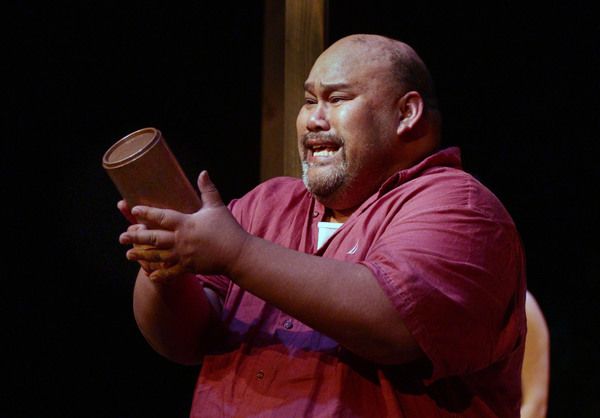 Alvarez places an emphasis on the fundamentals when he teaches, and draws on the many lessons he learned from his current colleagues—Alvarez earned his MFA in Dramatic Writing from USC in 2007—as well as from his personal experience as an actor-writer.
"The fundamentals are always going to be the fundamentals," Alvarez said. "When I teach a text analysis class, it's really about digging in, figuring out the script so you can make bold choices."
He advises students to be confident in their own choices, even when the material doesn't give them much to work with. The same goes for writers: Alvarez says that writers, in some ways, need to make their scripts "actor-proof," as that's an aspect of production that the writer may have little control over.
"You have to be the detective in putting together your choices based on what material is there," he said. "You have to come up with a system that works for you in terms of analysis and how you choose to portray that character."
For writing students, Alvarez stresses an old adage in a new way.
"I'm a big believer in 'write what you know,'" Alvarez explains. "I think a lot of writers, especially young writers, interpret that as too small of a mandate."
Alvarez believes that it is the writer's unique perspective and story that sets them apart from the competition and allows their story to resonate for the audience.
"I say, go back to yourself," he said. "That's the only thing that differentiates you from another writer: your lens, your voice, and what you have to say about the world that we live in today."
Alvarez—whose play Bloodletting will be produced by Pork Filled Productions in October at the Theatre Off Jackson in Seattle—encourages students to try many different things while they are still in school. He believes that everyone has a story—("but that doesn't mean that everyone's a writer," he laughs)—and that educational institutions like USC provide a place where students can try new things.
Professor Alvarez is particularly excited about the Playwriting 3 undergraduate class he is teaching this year, a class that hasn't been offered at USC in over a decade. He believes that the more advanced class gives students, particularly those studying the playwriting minor, a chance to deepen their craft.
"It's uncharted territory, in a way," he said, adding that the class gives students a chance to finish a completed work upon graduation. "You're coming out of school with a play that can be your calling card."
Professor Alvarez continues to balance many things in his life: acting and writing, teaching students and learning from them, and, as always, combining one's own story with deeper themes that will resonate with audiences.
"It's a hard thing to balance," he said, discussing the advice he gives to students who want to write something grand and outside of themselves. "I always ask: Where are you in your play?"