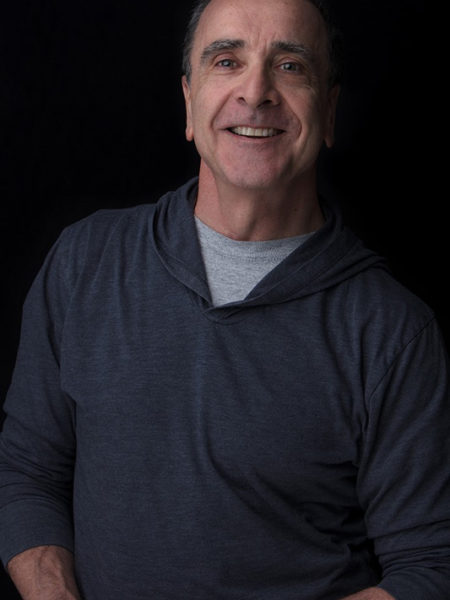 As part of a Q&A series with our adjunct faculty, the USC School of Dramatic Arts asked Tom Buderwitz about future projects, advice to current students and more.
---
SDA: How long have you been teaching at SDA?
Buderwitz: Spring 2021 is my 18th semester. I started teaching in Fall of 2012.
What are you teaching this semester?
THTR 230: Communicating Theatrical Design Concepts and THTR 493B: Periods & Styles.
Professionally, you are a scenic designer, are there skills that today's set designers need that they maybe didn't 10 years ago?
Yes, 3D modeling and computer drafting have come into wide use and are the norms in the industries (theatre/TV/film), adding on to traditional physical model building, drafting, sketching, painting and design skills.
What is the most rewarding part of teaching?
I love the dialogue with the students. Seeing them get excited about design and that magic moment when the light bulb goes on and a new door has opened up for creative potential and theatrical storytelling.
So much of our field has been put on hold during the COVID pandemic. Was there a project you were working on that was postponed that you are most hoping will come back? Or any projects that are on the horizon?
All of my 2020 and some 2021 professional designs have been pushed into the future. We were in pre-production on Suzanne Bradbeer's The God Game with director Giovanna Sardelli for the Edgemar Center when COVID-19 hit. Laguna Playhouse also moved their Jan. 2021 production of The Explorer's Club to Jan. 2022. Looking forward to putting that very funny play up on their stage with director Art Manke.
Are there any television shows or movies that are bingeing during COVID? Any that you would recommend for prospective designers?
My Brilliant Friend on HBO (I devoured the four books), Enola Holmes and The Queen's Gambit on Netflix were great fun, rediscovered the 2008 BBC Little Dorrit — so well done (excellent design work), and the National Theatre Live broadcasts were a real treat, especially Jane Eyre.
What is your advice to current USC students – especially during this remote learning time?
Hang in there. We will get through this. Feed your artistic soul, whatever that may mean today. Draw, paint, write, read, watch films, visit museums online, discover artists. I often tell graduating students that your degree doesn't mean you stop being a student. You're a student for life.
Any fun facts we should know about Tom Buderwitz?
I'm a pretty dedicated yogi since 2014 (I did my yoga teacher training through Yogaworks) and I love to cycle and hike (I've walked many hundreds of miles in 2020 all over the Westside of L.A. since shelter in place).