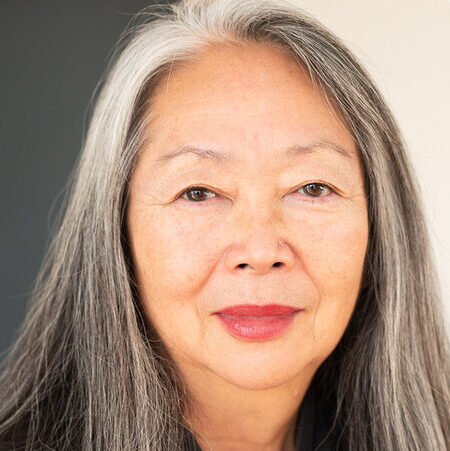 As part of a Q&A series with our faculty, the USC School of Dramatic Arts asked faculty member Natsuko Ohama about how she balances teaching and performing, how to maintain a healthy voice as an actor, and about certain letters she received from a famous literary recluse.
---
How long have you been teaching at SDA?
Natsuko Ohama: I have been teaching at SDA since 2006.
What are you teaching this semester?
I am teaching voice, text and speech for the first, second, and third year MFA Acting students.
Also coaching Buried Child with director David Warshofsky and The Winter's Tale with director Kate Burton.
Tell us a little about your professional career.
I have managed to balance acting and teaching. Many people I work with as an actor have no idea I am a coach and many people I teach don't realize I have an acting career. I am lucky in the sense that I have done all aspects of work from acting on stage, tv and film, coaching many brilliant actors, as well as writing and directing.
What is the most rewarding part of teaching?
Student breakthroughs. Little creative moments. Watching them succeed in their lives and careers.
What are you currently working on, outside of USC?
I have a film coming out, Little Brother, written and directed by Sheridan O'Donnell and the book I wrote during the pandemic, One Hundred Poems for Charlotte Cornwell.
What is your favorite advice to give to students?
Be curious, fearless, and have a sense of humor.
What are some often overlooked tips for maintaining a healthy voice as an actor?
Getting enough sleep. Staying hydrated.
Is there a piece of theatre, or a film or television show that has recently resonated with you?
The first act of the play The Inheritance, the TV series Severance, and the online video "Ariane Mnouchkine: A Life in the Theatre – Kyoto Prize at Oxford".
Any fun facts we should know about Natsuko Ohama?
JD Salinger wrote me two charming letters.