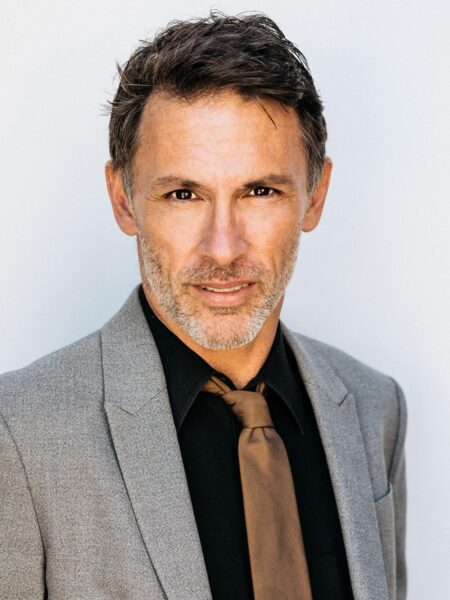 As part of a Q&A series with our faculty, the USC School of Dramatic Arts asked theatre director Kenneth Sawyer about his professional career, directing Scenes from The Odyssey, the most rewarding aspect of teaching and more.
How long have you been teaching at SDA?
Sawyer: Back in 2017, I directed Trojan Barbie at the McClintock Theatre. Since then, I have mentored, given a lecture on theatre photography, and directed a streaming production of The White Plague for SDA.
What are your roles at SDA and what do you teach?
I have mainly been a guest director. Scenes from The Odyssey is my third project here.
Tell us a little about your professional career.
I am a Los Angeles-based theatre director. My work usually centers on developing new and controversial projects. I was an artistic director of The Road Theatre in North Hollywood before moving to the LA LGBT Center as their resident director for seven years. I have also been hired to design and direct concerts. My photography business has also taken off in the past couple of years.

What are you currently working on, outside of USC?
I am set to direct a couple of new plays locally and continue to gain a reputation as a lifestyle and portrait photographer.

Could you tell us about the show you're directing at SDA, Scenes from The Odyssey?
The Odyssey is Mary Zimmerman's take on the Homer classic about a journey to find home. We have adapted Ms. Zimmerman's piece in our own interpretation. We are seeing it through the lens of 1939 Hollywood. Mount Olympus is glamorous Hollywood. Zeus is in the form of a famous film director. Cyclops, the one-eyed monster, looks like a camera come to life. And the movie set we use as a basis for design? The Wizard of Oz… another story about finding your way home.
As a director and educator at SDA, what is the most important message you hope your students impart with once the show closes?
Those classics and myths bond us through the power of storytelling. That imagination and empathy and longing are universal.
What is the most rewarding part of teaching?
When young artists discover that though the script provides a road map, it is their own imagination and experience and artistry that gives it life. I love to give the freedom today that "This project is ours now and we will bring it to life in a way no one else has before."
How has your craft and your teaching style changed over the years?
I have truly tried to believe and be at peace with the phrase "The journey is the destination," especially in a college atmosphere.
In celebration of the School's 75th anniversary, what is your favorite SDA memory?
Haha, I'm not sure if this counts. But I was in Italy when Stephanie [Shroyer] called me to direct Ondine. I couldn't because…I was in Italy. I was on the beach in Capri. I sadly declined…looked up and said, "But Steph you will never believe this…I am at a place called THE ONDINE BEACH CLUB. That's so weird!" She said, "I think it's a sign that you will direct for us many times in the future." I liked that!
Any fun facts we should know about Kenneth Sawyer?
I have a Shiba Inu named Koji, which means "second shining child" (my first Shiba was 17 when she passed away). I got him after ducking into a pet shop next to Stonewall due to rain. He was in the window…looked up at me and seemed to say, "I belong to you."