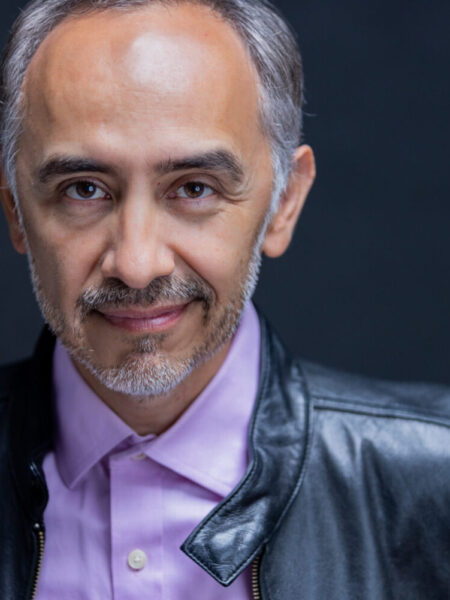 As part of a Q&A series with our faculty, the USC School of Dramatic Arts asked faculty member Edgar Landa about his upcoming classes, staging violence in Richard III and his ongoing quest to conquer extreme endurance competitions.
---
What are you teaching next year?
Edgar Landa: I will be teaching Fight & Violence to the MFA first year students as well as Acting Shakespeare for undergraduate BA students.
Tell us a little about your professional career.
I am a multihyphenate artist and love being on stage whenever an opportunity presents itself! My bread and butter, however, is directing for the theatre and staging fights and violence for large and small theatres across Los Angeles and beyond. I love being in the rehearsal room hashing out things with actors and other creatives.
What is the most rewarding part of teaching?
It is a cliché but true: seeing a student have a revelation in class, watching a student get truly excited by the material and lessons offered in class, and the notes I sometimes get from students telling me how my class had a positive impact on them and their experience at SDA.
What is your favorite advice to give to students?
Be kind and generous with your fellow actors; create collaborative relationships/friendships with people you like; open an IRA account as soon as you graduate.
As someone who acts, directs and stages fights and violence, how do these different focuses inform each other?
Each of these are ways of storytelling and of shaping the story and the way it is told. And each involves physicality, the body and movement. I am a physical storyteller, whether I am directing the play, creating the violence or speaking the text. A gesture can be violent, a spoken phrase can have movement, a silent walk across a stage can speak volumes.
You'll be directing Richard III at Off Square Theatre/Thin Air Shakespeare in Jackson Hole, WY this summer. Most of the violence takes place off-stage in this tragedy. As someone who teaches staging violence, how will you approach portraying death in this play?
I'm really interested in how physical and emotional violence impacts the story and how each character deals with death and grief. At the end of the play, Richard is visited by the ghosts of all the people he has killed. He not only has to confront them in his dream, but, in our production, he then fights them in battle as they transform into Richmond's army. Most of the violence and death does take place offstage and it is because the impact that it has on the other characters is so awful and tragic. Grief and lamentation and rage play significant roles in the play and how actors breathe into these emotions is as much a physical action as a sword fight.
Is there a piece of theatre, or a film or television show that has recently resonated with you?
I loved Succession! The story and characters were Shakespearean in scope and size.
It's been a while since we checked in about your endurance competitions. Any absurd feats of strength and endurance lately?
I am determined to do the Death Race again! It is every bit as awful las it sounds… and I can't wait for my schedule to make room for it one more time. There's a solo event called "The Picnic" that I'd like to try. There are no dates for it. You do it on your own and then report your time. And it's no picnic!