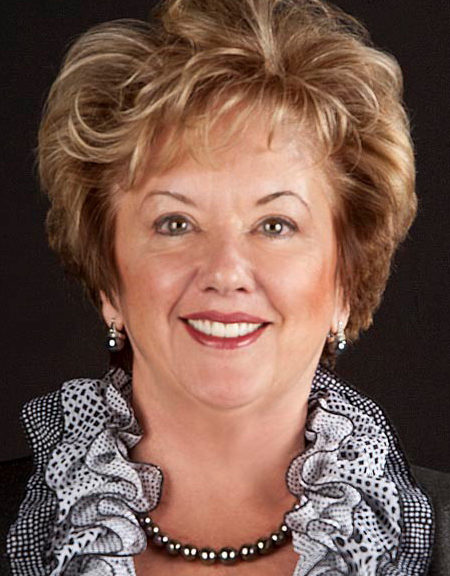 Michele Dedeaux Engemann BA '68 didn't intend to study theatre at USC. Her plan was to become a teacher.
"Even though my mother said I was a very dramatic child, I don't think she meant it as a career suggestion," Engemann says with a laugh.
But she'd enjoyed the musicals she'd done in high school, and in her first year at USC, she was tempted enough to take a theatre class from John Blankenchip, legendary professor, director and theatre designer.
"He made me do this soliloquy from The Merchant of Venice," Engemann recalls. "I broke down three times trying to do it. I wanted to leave. But he said, 'No, no, no,' and he had everyone stay until I did it. My classmates were so supportive."
Eventually, she made it through the scene. The breakthrough sparked something in her.
"The thrill was doing it in front of my fellow students," Engemann says. "I wanted to know how everyone else did it. How did they grasp what the part meant? How did they keep themselves calm? I started thinking, 'What could I do if I dug down deep and really tried this?' That intrigued me beyond anything else."
The experience set her on a new course. Engemann has now spent 51 years as a member of the Nine O'Clock Players, the oldest children's theatre company in Southern California. And she's a longtime supporter of the Pasadena Playhouse, where she's been an actor, volunteer and board president.
Thankfully for USC, Engemann has also remained a forever Trojan. Currently a trustee, she previously served as the founding chair of SDA's Board of Councilors and played an instrumental role in establishing SDA as an independent school within the University. In recognition of this extraordinary and unwavering commitment to and support of the School, she received SDA's Alumni Service Award in the fall.
Watch the honoree's tribute and acceptance speech videos from the 75th anniversary benefit event, The Odyssey.
Today, she and her husband Roger are helping raise funds to renovate the historic United University Church building as a new home for the School of Dramatic Arts.
"The whole idea is so thrilling," Engemann says. "It will give us a true arts corridor along 34th Street with all the arts schools so close together. Then, USC Village is just across the street, so it will be easy for students to come over and watch something. Our SDA students will be establishing a whole new era of the dramatic arts at USC."
Establishing something wholly new at SDA is something Engemann knows a little about, too. Back in 1966, Blankenchip — the professor who wouldn't let her quit her first Shakespearean soliloquy — enlisted Engemann to join his fledgling Festival Theatre USC-USA. That same year the company, comprised of USC students and alumni, became the first university troupe to perform at the Edinburgh Festival Fringe in Scotland.
Engemann traveled with the company three summers in a row, often performing four shows a day for three weeks straight. The company also performed in Amsterdam, Berlin and London.
"Being exposed to different cultures as a young person was amazing," Engemann says. "And doing four shows a day, you learned a lot! The discipline, the camaraderie, the improv. Learning how to stay in the moment from show to show. That whole experience bonded me with the stage and with USC for life."
Bonded, indeed. One year, during an Edinburgh show, she fell off the stage from a height of about eight feet. The fall broke her back, though she wouldn't learn that until she finally went to a doctor two months later in Los Angeles. Until then, Engemann kept on performing.
"I spent the next six months in a lovely back brace," she recalls, "but it was worth it!"
Suffice it to say, her dedication to the arts — and to USC — are beyond question.
"USC gave me such a gift," Engemann says. "Theatre training has helped me as a person and allowed me to help others. I have a passion for it. I love everything about it. It's not for everybody to be the director or the actor. But it is for everybody to go and experience it, to give it a try. It's a life lesson. It's creativity. It's community. And I'm so grateful that I've gotten to be part of it."
---
This article appeared in the 2021-22 issue of Callboard magazine. Read more stories from the issue online.