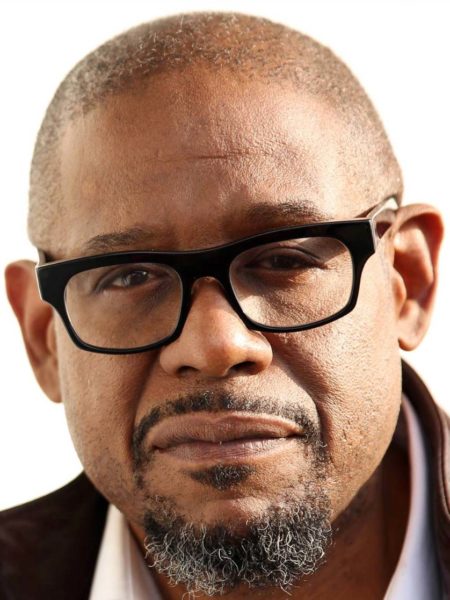 As both an Oscar-winner and a UNESCO Special Envoy for Peace and Reconciliation, Forest Whitaker '82 has long combined a keen eye for observation with a heart for humanity. He credits his mother for each of those traits, which draw from the same well — one filled with empathy.
Whitaker's mother, Laura Francis Smith, graduated from USC with degrees in special education and psychology, then became a teacher for children with disabilities. His mother's relentless curiosity and compassion for others opened Whitaker's mind to new worlds. "My mother showed me that life existed outside the conflicts and problems of my neighborhood," he says.
Whitaker himself took a more circuitous route to his calling. He began his college career at California State Polytechnic University, Pomona, on a football scholarship. After a serious back injury, he dropped football and switched his major to music. Soon, he became intrigued with opera and transferred to USC to study classical voice.
"As I walked around campus that first year, I felt a tremendous sense of opportunity and possibility," Whitaker says. Indeed, as his mother taught him, he remained open to possibilities unseen. After being accepted into both USC's musical and acting conservatories, he chose to change routes once again, this time to drama.
At USC, Whitaker learned a powerful lesson that changed how he approached his new craft.
"The faculty here taught my classmates and me that while we existed as individuals, our greatest successes as artists would come from our capacity to channel our talents into the dynamics of an ensemble," he says. "Our greatest artistry wasn't going to be found in isolation."
Watch the honoree's tribute and acceptance speech videos from the 75th anniversary benefit event, The Odyssey.
As he gained agency in the film industry, Whitaker began choosing his films and characters based on the opportunity to highlight social justice issues or help expand consciousness — his own, as well as others.'
"Throughout the four decades since my career began, film has been a way for me to continue my search to understand the intricacies of mankind and how I'm linked to humanity…" Whitaker says. "What I couldn't have known, when I was leaving USC, was that assuming many different types of characters would let me open a door to let others take a peek at the joys, angers, and pains from both myself and throughout humanity, and use those experiences to illuminate their own lives."
Today, Whitaker is widely recognized as one of the greatest actors of his generation — perhaps best known for his performance in The Last King of Scotland, for which he received an Academy Award for Best Performance by an Actor in a Leading Role.
That same film provided a seminal life experience off-screen, too. In researching his role as dictator Idi Amin, Whitaker had the chance to talk with child soldiers in Uganda. "The emptiness in their eyes reminded me of my own friends who joined gangs," Whitaker says. "It was violence seeking purpose…something shifted in me after that."
In 2012, he founded the Whitaker Peace & Development Initiative (WPDI), which promotes peace, reconciliation and social development within communities long marked by violence and conflict. The WPDI offers hope and practical new paths forward for young women and men across the world and in the United States. That includes here in Southern California, where the WPDI is working with the School of Dramatic Arts' Institute for Theatre & Social Change to develop plays with social justice themes for WPDI partner schools in Los Angeles.
This year, Whitaker received SDA's Robert Redford Award for Engaged Artists for his exemplary quality, skill and innovation in his craft as a performer, as well as his public commitment to social responsibility.
He also continues to encourage rising artists at SDA and elsewhere to realize the impact they can make — beyond the stage or screen.
"Inside each of you there's a divine spark," Whitaker says. "It holds those you love, your beauty, and your purpose. Together, all of our sparks become a flame that can light up the world. You hold great power. From first-hand experience, I know the arts can amplify strength and resilience.
"I ask you to consider what sort of things you can do through your art or your life. Take a chance or a small step toward how you think our society can evolve into something greater."
---
This article appeared in the 2021-22 issue of Callboard magazine. Read more stories from the issue online.