Dr. Alma Martinez was part of Los Angeles history without realizing it. Her first professional play was Zoot Suit by Luis Valdez. She joined the cast of the production at the Aquarius Theater in Hollywood, following the production's initial run at the Mark Taper Forum. When it premiered in 1978-1979, Zoot Suit was the first Chicano play to be performed at a large theatre company in Los Angeles.

"People [Latinos] were hungry to see theatre in Los Angeles about their stories," Martinez said. "It was phenomenal."

Martinez recalled seeing Latino audience members come to see the play multiple times. Performances quickly became parties as people gathered in the parking lot with food and music after each show.

"It was my first professional job—union job—so I just thought this is what professional theatre was like," she said. "I didn't know until later that this was quite a unique experience…it rocked all of Southern California."

Zoot Suit cemented Martinez's understanding of what it means to be a person of color in theatre. "Luis Valdez is what made me discover I was a Chicana," she said. "That changed everything for me."

Martinez, who will soon be featured in SDA Professor Luis Alfaro's Mojada: A Medea in Los Angeles at Yale Repertory Theatre, and was recently seen in Bosch: Legacy, Undone and Gentefied, has taken an unconventional career path to get to where she is today, receiving hundreds of stage and screen credits. Though supported by the Trojan Family (she is represented by fellow SDA alumnus Avi Simon MFA '88), her time in the industry and as a professor brought her to realize what it means to be a Latina in the industry and share her life lessons with future generations of artists.

When Martinez wasn't on stage, she was in the classroom. She received her BA from Whittier College, her MFA from the University of Southern California and her PhD from Stanford University. She also studied under Lee Strasberg, Jerzy Grotowski and Ariane Mnouchkine. While she strived to be scholarly, it wasn't always easy.

While studying, Martinez explained that she struggled in educational institutions because of her Mexican identity, saying, "I was raised in a white educational system, like a lot of us were, but I was born in Mexico, so from a very young age I've had to balance, negotiate and code-switch."

What resulted was a constant blend of identities to fit in as "the education system told me I was white," explaining she then had to hold on tightly to her Mexican identity—something she said she could never lose. While studying acting, her "emotional core" was at odds with how acting was taught, especially since acting is a personal and vulnerable art form.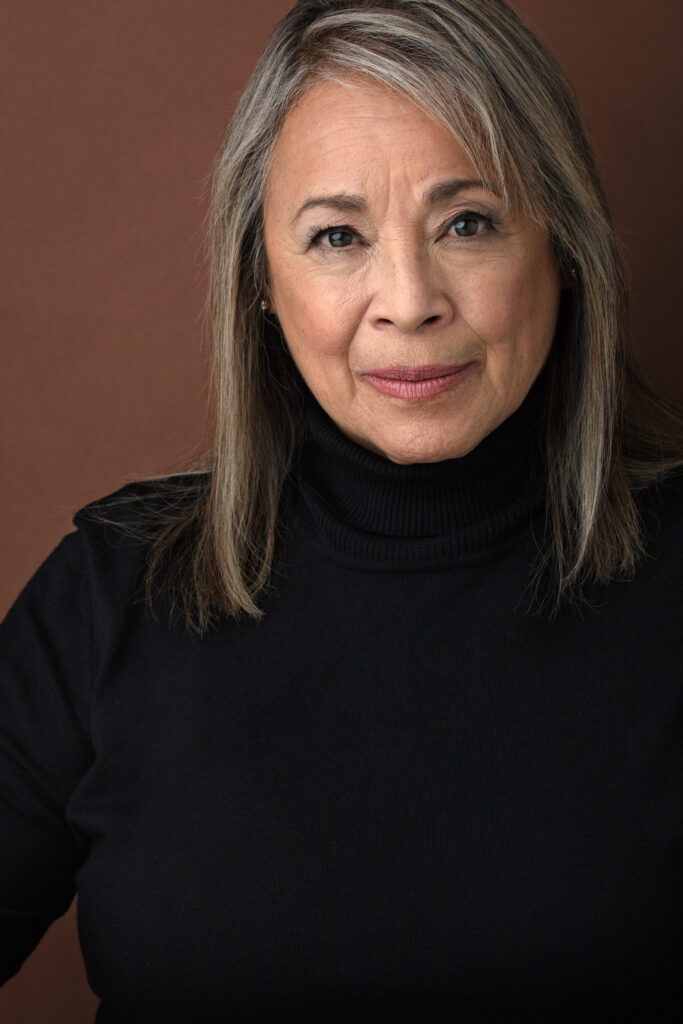 She started her undergraduate studies at USC in 1971, where what was taught often clashed with what she felt internally, leaving to study at the University of Guadalajara. She returned to USC in 1985 to pursue a Master's degree and didn't complete it until a decade later in 1995, as she balanced her career with her coursework. The environments weren't always welcoming, but that was ultimately how she learned.

"Now, I'm able to reconcile my identity as a person of color in the U.S. and I've learned that through the training—my traveling plays—I've done the kinds of projects that I strive to do," she said.

Martinez turned to the words of Dr. Jose Zapata Calderón, who she remembered saying, "Don't let the university get in the way of your education."

"I go where I can get the training, because I found that just in the U.S.—as a woman of color—teachers and programs knew little about the psychological effects of racism and discrimination experienced by these students," she said. "Experiences that impacted their life and acting."

Martinez took her theatre studies further and entered a PhD program at Stanford in 1995, focusing her research on Chicanx and Latin American popular-political theatre. With her research, she dug into restoring the history of Latin American and Chicano theatre, questioning what constitutes Latinx acting.

From the history of the rich Chicano and Mexican theatre festivals at the border in 1848 to the exclusion of Mexican artists from programs like the Federal Theatre Project in the 1930s, Martinez has been able to track Chicano theatre bit by bit.

"I'm interested in changing American theatre and the canon by filling the voids, recognizing what's been excluded," Martinez said. "Chicano history and presence is fundamental in American society so there's much work to be done."
Martinez is working to change the exclusion that still persists in the industry. While shooting one of her first films, she experienced sexual harassment from a producer. Later, the #MeToo movement would help her understand the scope of industry power dynamics.

"I realized how vulnerable we are, especially women of color," she said. "These mostly white men think that we are easy targets. I learned to trust my gut and that's helped me avert bad actors and situations on a set. I learned the hard way, and this has never happened again. Ever."

Martinez—who works as a professor at another institution—found that exclusion and discrimination continued as some more senior faculty did not always value their faculty of color, especially in theatre departments where Stanislavski and psychological realism were considered the foundation of American theatre training.

"I love being a professor, but academia's embedded institutional structure is not conducive to people like myself who have a Mexican American Chicano point of view," she said. "So, like my acting training, I have chosen an unorthodox path in my professorial career, which was the absolute right choice for me."

Martinez has taken back her power by educating the next generation of actors. She teaches to the quiet student in the back of the class, encouraging them to find confidence in their voice.

"Those are the people that remind me of me when I was young like I was [at USC]," she said.

Martinez advises students of color to demand more from their education and question aspects of the classroom that uphold colonized learning.

She also advises students of color to learn more about the finances of being an artist and seek out spaces where their work will be respected.

"As actors and professors of color, much of the time we have to defend our work," she explained. "We have to butt up against people who see us as too ethnic."

Martinez persists in the industry because she said it is "the space for me. That's the place where I feel most centered with myself and the universe."

She tells her students who ask if they should pursue acting: "If there's anything else you think you might want to do—do that. If there is nothing else you want to do then pursuing a life as an artist will be the best decision you've ever made."
---
This article appeared in the 2022-23 issue of Callboard magazine. Read more stories from the issue online.