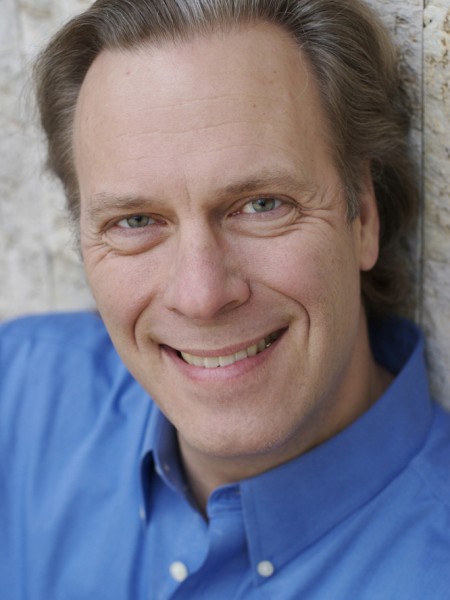 The USC School of Dramatic Arts is heartbroken to share the news that Paul Backer, associate professor of theatre practice and director of undergraduate voice and movement, passed away this last week in his home in Santa Monica.
An artist, scholar, educator, colleague and friend, Paul was a vital part of the School of Dramatic Arts, having taught at USC since 1984. Along with his many roles at the School, Paul annually directed students in SDA productions and was one of the School's most beloved mentors, who especially enjoyed guiding students in mounting their own independent productions. He was an important member of the SDA family and will be deeply missed by all of us.
"Paul was a lynchpin of the School for generations, and his influence over our students and alumni is incalculable. His warmth, generosity and passion for the theatre have been a constant in our School and in our lives," Dean David Bridel shared.
Paul was a voice and speech specialist and master teacher of Fitzmaurice Voicework. He was a longtime member of theatre companies Theatre East and Actors Alley Repertory Theatre, and was the artistic director and chair of the artistic board of the Ojai Shakespeare Festival for 17 years. There, he directed numerous productions and oversaw their theatre internship and educational outreach programs. Paul was also a founding member of the Shakespeare Theatre Association and served two years on the executive board.
A memorial service and viewing will be held on Friday, July 22, from 5 to 8 p.m. at Pacific View Memorial Park and Mortuary, 3500 Pacific View Drive in Corona Del Mar, Calif. Anyone wishing to share about Paul are encouraged to do so at the service. There is no rosary service.
Mass will be held on Saturday, July 23, at 10 a.m. at Our Lady Queen of Angels Church, 2046 Mar Vista Drive in Newport Beach, Calif. There will be a grave site service after mass and a reception following.
The family has requested that those who are interested in getting involved can contact Danute Mazeika via text message at 949-836-4719.
The School will also be holding a tribute during the school year. More details forthcoming.