"Don't wait around for someone to give you an opportunity. Create an opportunity. There's so much you're going to learn just by doing it."
These words of guest artist Sheldon Candis captured the spirit of the USC School of Dramatic Arts Multihyphenate Masterclass in early November. Over the course of two hours, moderator and School of Dramatic Arts faculty member Bayo Akinfemi, two-time Emmy Award winning director Rob Schiller, and Sundance Grand Jury finalist Candis talked about every aspect of pursuing careers as both actor and director, as the artists drew on their wealth of experience to share with the attendees.
Schiller, who has directed more than 400 sitcom episodes including serving as Executive Producer for The King of Queens for nine years, encouraged students and alumni in attendance to take advantage of their positions as artists who are just as comfortable in front of the camera as they are in the director's chair.
"One of the things I've come to appreciate is that some directors don't know how to talk to actors. That's really an issue that needs to be bridged," Schiller said. He praised the ongoing collaboration between the School of Dramatic Arts and the School of Cinematic Arts, crediting events such as the masterclass with helping to bridge the gap between directors and actors. "It's going a long way to getting the actors and directors to understand the language the other speaks."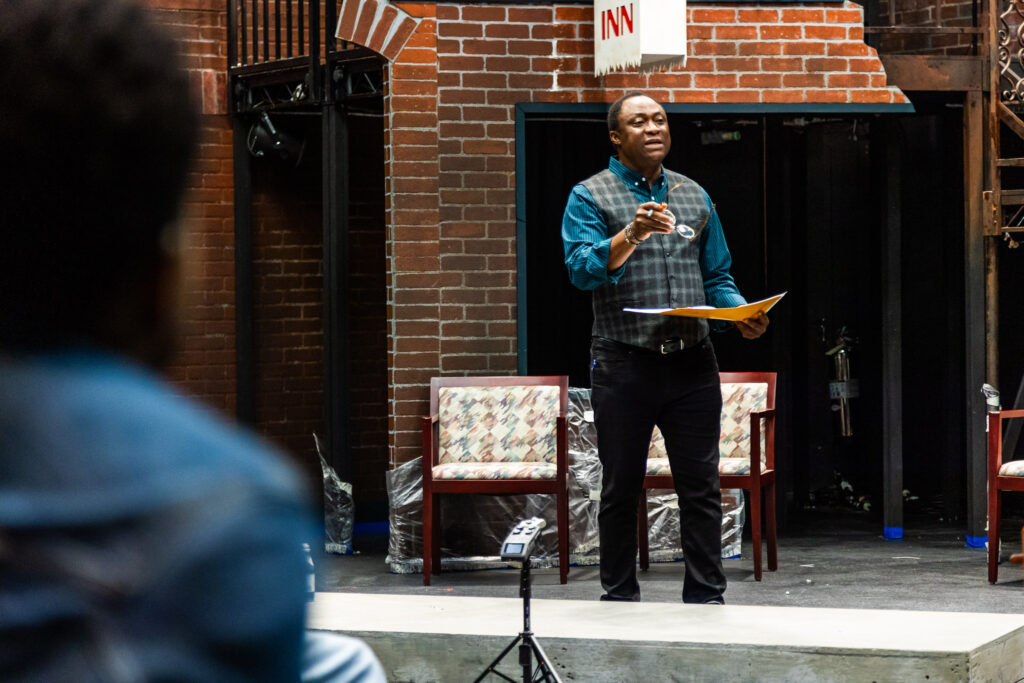 The guests also emphasized similarities in the artistic process, pointing out places of overlap. Professor Akinfemi (who also holds a faculty appointment at the School of Cinematic Arts) noted that, while an actor and director have different roles in creating art, they are all ultimately engaging in a fundamental and ancient tradition.
"You're a storyteller. You've got something to say," Akinfemi said. "Not only do you have something to say, but you have a specific point of view on a subject. As a director, you must know what you want, but you also must be flexible enough to accommodate new ideas in service of that vision."
Schiller agreed, adding that understanding the story is one of the most indispensable parts of becoming both a successful director and actor. "Knowing your story and your script is the number one thing," Schiller said. "It's all about finding the subtext. I write down the questions I want to ask the screenwriter. What does the production company see in it, what does the star see in it? Aligning everyone's vision of the story. For me, as a director, it doesn't matter what medium you're working in. As a director, you're a storyteller."
Candis noted that being a multihyphenate and understanding filmmaking and theatre from multiple perspectives is essential to a modern career in arts and entertainment. He recalled serving in various roles while studying at the USC School of Cinematic Arts, working as a production assistant and an office assistant for great directors and learning from them before making his own films.
"The thing that I learned from all of them and then took later into making my first film was: a good director knows exactly what he wants but is also open to new ideas," Candis said.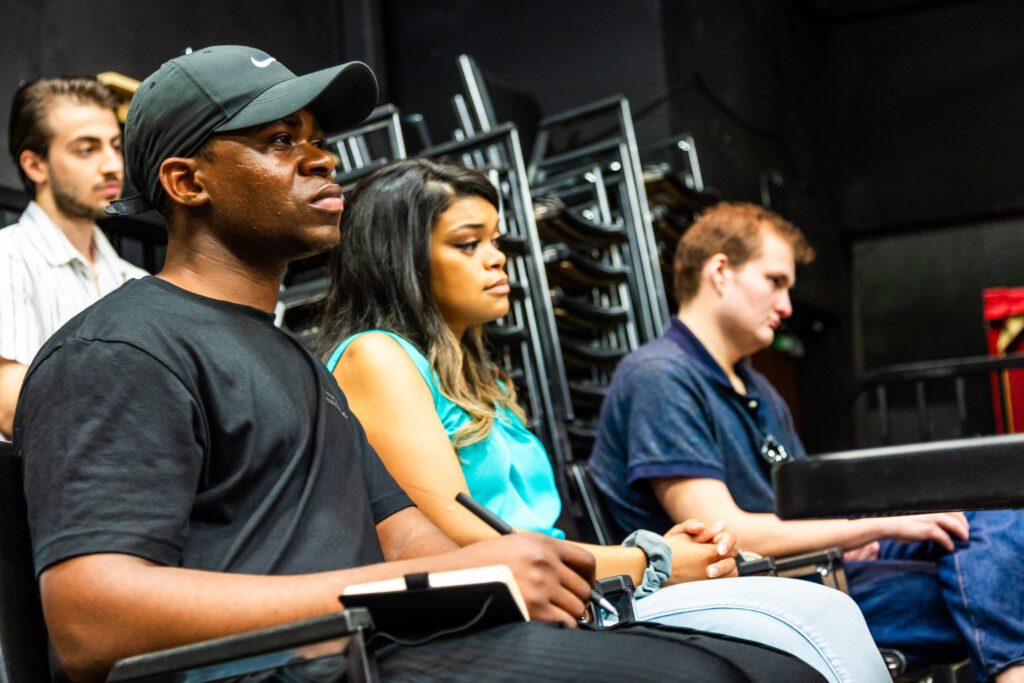 Be unforgettable
The guest artists then turned their attention to the actors in the audience, giving advice on landing acting roles and discussing what directors look for when casting their films. They encouraged young actors to revel in the joy of their craft, rather than focusing on landing a specific role at every audition, and encouraged them to make bold and unusual choices to set themselves apart from others.
"The one piece of advice I share with actors is: be unforgettable in the room," Candis said. "It's got to be something where you're so wonderful that it's only a matter of time."
Akinfemi agreed.
"Don't make it about booking a job when you audition," Akinfemi said. "When you go in thinking about booking a role, you've already blown it, because you're going to be desperate and it shows. But when you go into a room and think, 'Okay, I've got a chance to act, even for five minutes'—those are the ones that you book."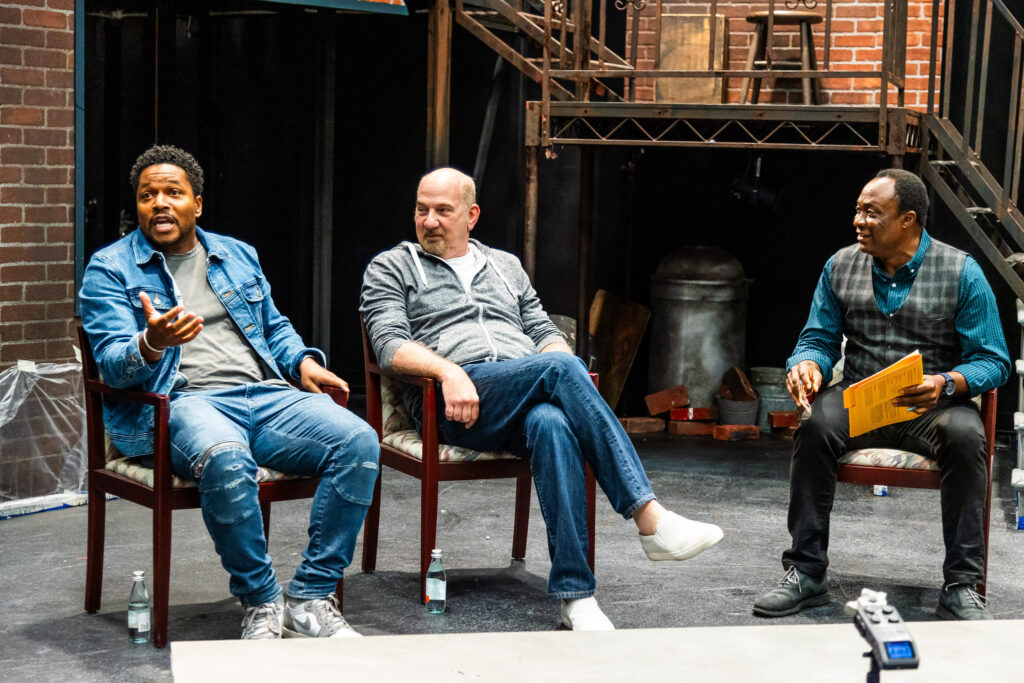 The artists covered a wide range of topics, touching on balancing different aspects of one's career, the differences between directing for television and creating independent films, and how to work with difficult people on set. The discussion was followed by a lively Q&A session, which covered questions that ranged from whether to split one's time between different skills or whether to focus on one field in particular, advice on finding strong writing partners and even working in different mediums like music videos. The artists shared their wisdom with the audience, drawing on personal experiences and illustrating their points with specific stories from their years working in Hollywood.
Each of the artists agreed that having the opportunity to study and make connections at USC was an important advantage for young actor-directors and encouraged students to take as many opportunities as they can while in school. They also emphasized the importance of forming lasting connections with their cohort.
"The people who you're sitting next to today—20, 30 years from now you're still going to be in this industry together," Akinfemi advised. "You don't know who's going to be in the position to greenlight a project for you four years down the road."