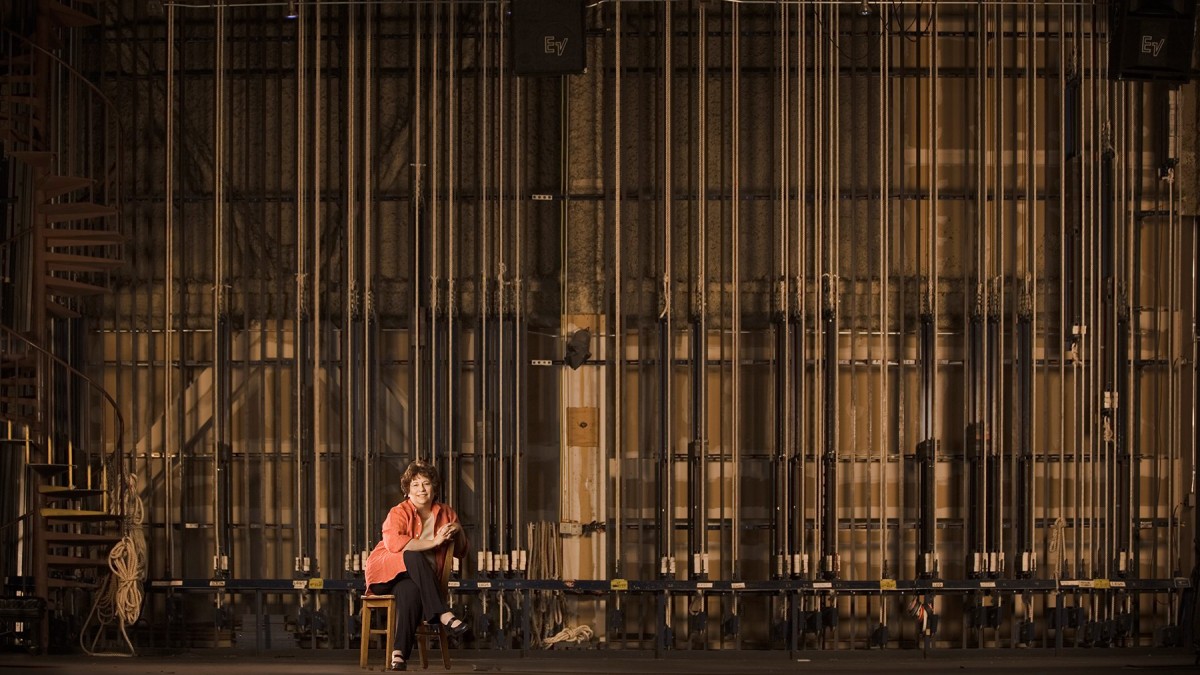 During her 13-year tenure as dean of the USC School of Dramatic Arts, Madeline Puzo compiled an enviable record, moving the School forward in reputation, degree offerings and global vision.
When she stepped down from the position on June 30, Puzo could look back on these significant milestones:
Adding two new graduate degrees: MFAs in acting and dramatic writing
Revising and expanding the undergraduate program
Retooling the critical studies coursework
Approving an annual new play festival for student playwrights
Giving the green light to rotating repertory experience for MFA actors
Doubling the number of faculty members
Introducing student internships with Center Theatre Group and other leading theatre, film, television and performance companies
Hosting showcases in New York City and Los Angeles to give graduating BFA and MFA students a chance to perform for casting agents, managers and talent agents
Instituting an immersive summer program for international actors in collaboration with the prestigious Shanghai Theatre Academy
Chairing the dean's committee for USC's Visions and Voices: The USC Arts and Humanities Initiative since the beginning of the program 10 years ago
Initiating the campus Get Your Hands Dirty With the Arts festivals
Sponsoring master classes and discussions with top theatre professionals, including Tony-winning actor and singer Brian Stokes Mitchell, choreographer Twyla Tharp, performance artist Danny Hoch, actress Fiona Shaw, theatrical and opera director Peter Sellars, actors and directors Kathleen Turner and David Hyde Pierce
"Dean Puzo's passion for the theatre stimulated a period of tremendous growth in the School of Dramatic Arts. New programs, new facilities and new faculty are now a reality thanks to her vision and her perspicacity. She leaves the School in excellent health and with a powerful sense of purpose, and her legacy will inspire future generations of our community for many years to come," Interim Dean David Bridel said.
"Dean Puzo's passion for the theatre stimulated a period of tremendous growth in the School… her legacy will inspire future generations of our community"

Interim Dean David Bridel
Puzo has said her future plans include "recommitting to her work as a prominent figure in the field of theatre." Since her announcement, several dozens of her friends and supporters of the School have banded together to create the Madeline Puzo Endowed Scholarship, in recognition of her "13 years of unwavering commitment to the School and her tremendous impact." The group noted that Dean Puzo's greatest dream for the School was to strengthen its scholarship fund. Her named scholarship will be given to a USC Dramatic Arts MFA student in either acting or writing. The scholarship will help ensure that no talented student who seeks to enroll in the School's MFA program cannot attend due to economic barriers.
Before coming to USC, Puzo, a Los Angeles native, was associate producer at Center Theatre Group in Los Angeles, where she planned seasons and supervised productions for seven years. She came to that post after the Guthrie Theater in Minneapolis, where she was producing director, heading the artistic and production staffs and establishing a research and commissioning program to discover and produce plays from non-Western cultures.
Prior to that, she was associate producer for Center Theatre Group's Mark Taper Forum, where she supervised more than 50 productions and led the creation of the Taper's second theatre, Taper, Too. As its director, she won nine Los Angeles Drama Critics Circle Awards.
She began her theatre career as a stage manager — the focal point of any production, and useful training for the multifaceted demands of directing a dramatic arts school.
"Look at what theatre teaches: the great literature of our civilization, the subtle school of morals embedded in our literature, how to collaborate and how to have confidence and tell a story. Such incredible life lessons!"

Madeline Puzo
Her theatre career also included being the artistic consultant and co-producer for the theatre portion of the Los Angeles Olympic Arts Festival in 1984 and co-producer of Carplays, a multidisciplinary festival presented with the Museum of Contemporary Art.
Puzo has been a consultant for the National Endowment for the Arts, the Pew Charitable Trusts, Theatre Communications Group and the Rockefeller and Lila Wallace Readers Digest foundations. She has written for American Theatre magazine and for the stage. Her adaptation of Truman Capote's A Christmas Memory was presented by the Mark Taper Forum for 10 consecutive years and toured Eastern Europe.
Puzo has been a fierce defender of the value of a theatre education. In a USC Trojan Family Magazine article several years ago about the new energy she was creating at the School, Puzo declared that the dramatic arts prepare students "for any other profession they want to pursue" in addition to performing or holding design, technical and directing positions behind stage.
She said: "Look at what theatre teaches: the great literature of our civilization, the subtle school of morals embedded in our literature, how to collaborate and how to have confidence and tell a story. Such incredible life lessons!"