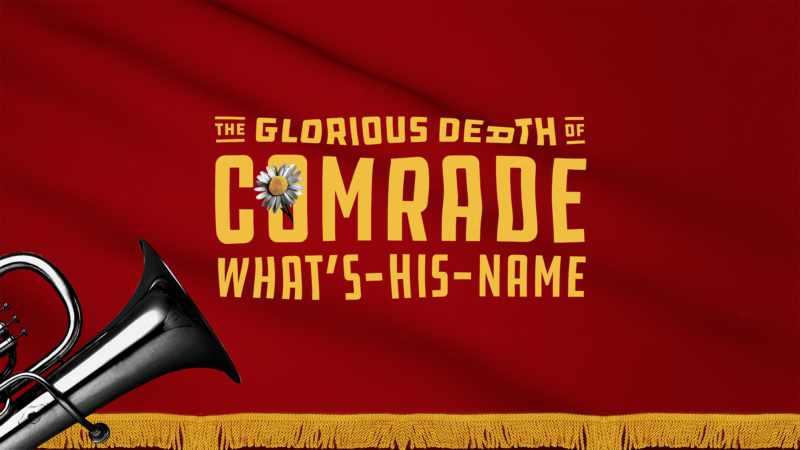 If you missed the first acclaimed performance, now is your chance to see a new musical by David Bridel, dean of the USC School of Dramatic Arts. The Glorious Death of Comrade What's-His-Name features a book by Dean Bridel, and will receive an encore performance at Feinstein's/54 Below on March 2, following a sold-out performance on Jan. 20.
Based on The Suicide by Nikolai Erdman, the show follows Semyon, an unemployed grumbler during Stalin's control of the Soviet Union. Believing suicide is his only ticket to fame and glory,  Semyon's friends and neighbors soon exploit his impending death for their own motives and as a way to topple the Communist regime.
Last November, Joan of Arc: Cabaret, another musical for which Dean Bridel wrote the book, received a concert performance at Rockwell Table & Stage. The musical also features lyrics by Dean Bridel and music by SDA faculty member Caitlyn Conlin. The show focuses on historical legend and cabaret extraordinaire Joan of Arc, who takes you on a rollicking tour of her life and death.
Dean Bridel is an accomplished director, choreographer, playwright, librettist and performer whose work has been staged at the Mark Taper Forum, the Broad Stage, the LA Opera, Classic Stage Company, Shakespeare & Company, Barrington Stage Company and the Roy Hart Theatre. He wrote the plays Lunatics and Actors, I Gelosi and Sublimity, and co-authored the book Clowns: In Conversation With Modern Masters.
For more information about the performance, visit the Feinstein's/54 Below website.