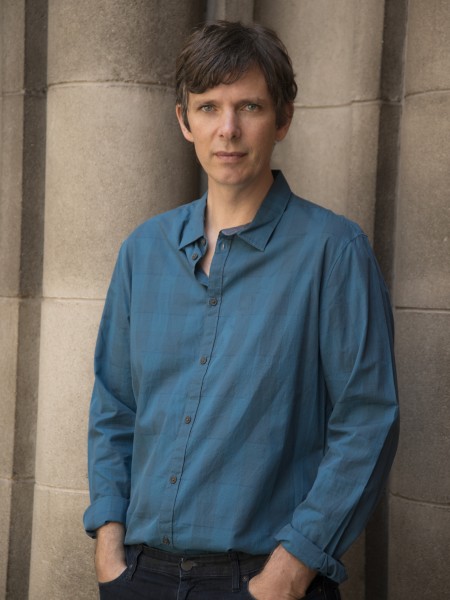 Biography
David Bridel was appointed dean of the USC School of Dramatic Arts on April 15, 2016. He is the inaugural holder of the Braverman Family Dean's Chair. Prior to his appointment as dean, he served as interim dean of the School of Dramatic Arts (2015-2016), associate dean of global initiatives (2013-2015), and director of the school's MFA in Acting program (2014-2016).
An accomplished director, choreographer, playwright, librettist and performer, Dean Bridel's work in these disciplines has been seen at the Mark Taper Forum, the Odyssey Theater, the Ford Amphitheatre, the Los Angeles Theatre Ensemble and the Broad Stage in Los Angeles; the BMI Musical Workshop and the Bound for Broadway series in New York; at Shakespeare & Company and Barrington Stage in Mass.; the Roy Hart Theatre in Malerargues, France; the TEDxUSC conference 2012 and TEDxBeijing 2014; in opera houses in Los Angeles, Paris, Vienna, Munich, Mexico City, Guanajuato, Santiago and Madrid; on screen (PBS' Great Performances series and ABC's Dancing With the Stars); and at universities, festivals and theatres in the U.S., U.K., Israel, China, Hong Kong, Australia, Austria and Brazil – including the Beijing Film Academy, the National Theatre of China and at the Stanislavsky Institute in Sao Paulo.
Under his leadership, the School is prioritizing new contemporary programs, an emphasis on new media, professional partnerships, and a focus on equity and inclusion. He was previously the director of the MFA in Acting program.
Bridel's original plays Lunatics and Actors , I Gelosi and Sublimity are published by Original Works Press (Sublimity, Bridel's solo performance, won the Best Satire Award at the 2013 United Solo Festival in New York). He is also the winner of an ARC grant from the Center for Cultural Initiatives, a cultural engagement grant from the Department of Cultural Affairs, an Entertainment Weekly Special Events Award, a NYFA Fiction Award, an Anna Sosenko Musical Theater Award, and a Zumberge Award for his research project, Clowns Across Continents. He also co-authored the recent book Clowns: In Conversation With Modern Masters, published by Routledge, and his adaptation of Doctor Faustus, directed by Andre Belgrader, performed at Classic Stage Company in New York in 2015.
Dean Bridel has contributed to American Theatre magazine and he is the founding and artistic director of The Clown School in Los Angeles, the only studio in the city devoted exclusively to the study and practice of clowning, officially partnered with Improv First in Beijing and the Stanislavsky Institute in Brazil.
"Bridel is the real thing, one of the most inventive, scholarly, and vastly challenging voices on the current theatrical scene."

Los Angeles Times
Related News