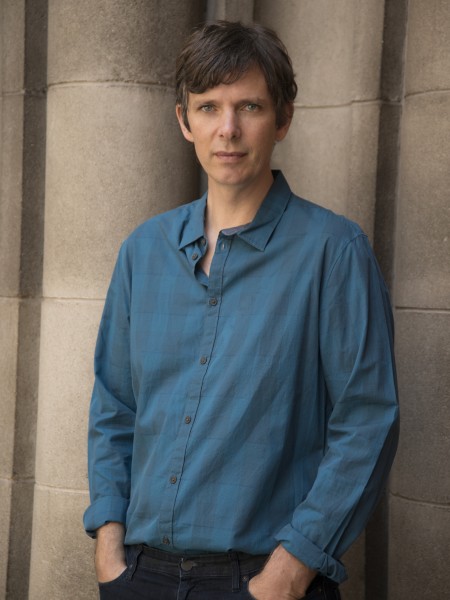 As of July 1, 2015, David Bridel was appointed interim dean of the School, following Madeline Puzo's announcement that she was stepping down as dean. Bridel will serve in this role as the university conducts the search for a new dean.
Interim Dean Bridel is associate professor of theatre practice in voice and movement and director of the master of fine arts in acting program. A director, playwright, performer, choreographer, and teacher of acting, movement and clown, his works have been performed at universities, festivals and theatres across the globe.
He is the winner of an ARC Grant from the Center for Cultural Initiatives, a Cultural Engagement Grant from the Department of Cultural Affairs, an Entertainment Weekly Special Events Award, a NYFA Fiction Award, an Anna Sosenko Musical Theater Award and a Zumberge Award for his research project, Clowns Across Continents.
His new book, Clowns: In Conversation With Modern Masters, co-authored with Ezra Lebank, was released last year. Other works include his original plays I Gelosi and solo performance Sublimity, which won the Best Satire Award at the 2013 United Solo Festival in New York; and contributions to American Theatre magazine and The Soul of the American Actor periodicals.
Along with this position, Interim Dean Bridel is the founding and artistic director of The Clown School in Los Angeles, the only studio in the city devoted exclusively to the study and practice of clowning, officially partnered with Improv First in Beijing and the Stanislavsky Institute in Brazil. He is also an associate director of multi-award winning theatre company Four Clowns.