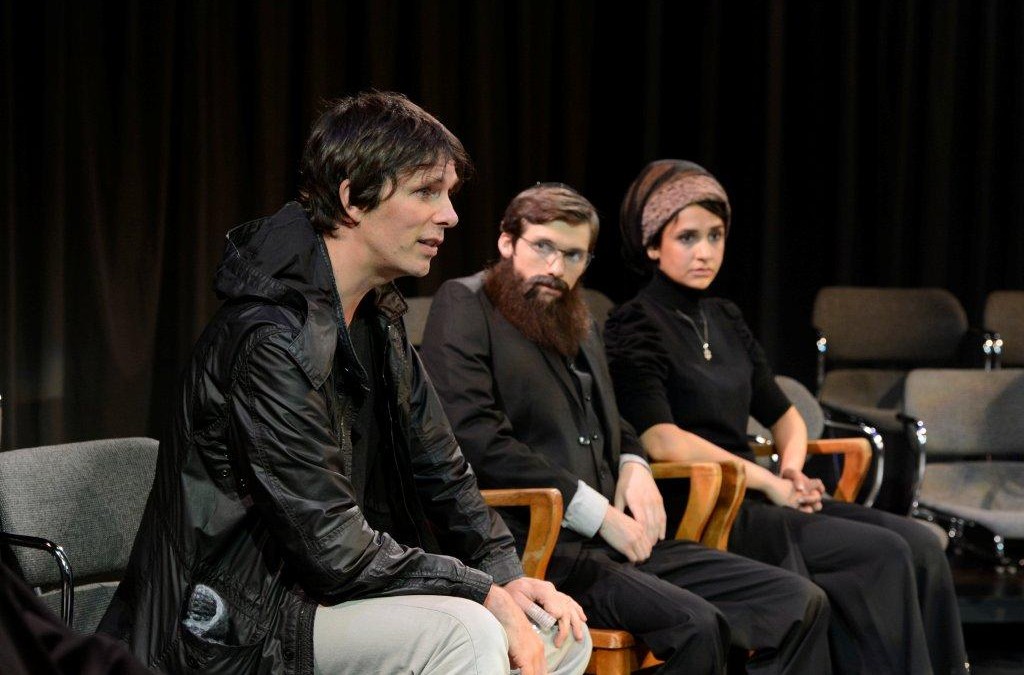 Since its inception, the new Master of Fine Arts in Acting program at the USC School of Dramatic Arts has received wide acclaim under the leadership of Professor Andrew J. Robinson.
When Robinson recently decided to step down from administration to devote more time to his stage and screen career (he'll still teach at USC), the school turned to David Bridel, associate professor of theatre practice and associate dean of global initiatives, to head the MFA program.
Bridel is extraordinarily multifaceted. He's a director, choreographer, playwright, librettist, performer and teacher of acting, movement and clown. As the Los Angeles Times declared: "Bridel is the real thing, one of the most inventive, scholarly and vastly challenging voices on the current theatrical scene."
School of Dramatic Arts Dean Madeline Puzo described Bridel as "a wonderful colleague. He is a graceful, generous and strong artistic leader, and I am confident our MFA in Acting program will thrive under his watch. Since joining our faculty, I have been impressed with the wisdom, clarity and gentle firmness of his teaching, as well as his artistry as a director and performer in his work outside of the school."
She also expressed gratitude for Robinson's contributions.
"Andy created and shepherded this program," Puzo said. "He knew the only way it could succeed would be if the faculty functioned as an ensemble. And that is what he has created — an ensemble of world-class teachers. I am so proud of what he has built."
One of the world-class teachers referenced by the dean, Bridel has had his work in all of his disciplines seen on professional stages in Los Angeles, in New York City at the BMI Musical Workshop and Bound for Broadway series, and at international venues, including opera houses in Paris, Vienna, Munich, Mexico City, Guanajuato, Santiago and Madrid. He has published two plays, I Gelosi and Sublimity, and his solo performance in the latter won the Best Satire Award at the 2013 United Solo Festival in New York.
He is the author of Clowns: In Conversation With Modern Masters, a book to be published in 2015/16 by Routledge. His adaptation of Doctor Faustus, directed by USC Dramatic Arts colleague Andre Belgrader, is slated for the Classic Stage Company in New York next year.
Bridel, whose appointment began this semester, said he is "honored to assume the directorship of a program founded on the vision and leadership" of Robinson.
"The School of Dramatic Arts MFA in Acting is one of the most competitive programs of its kind in the United States," Bridel said. "It is also one of the most compelling, imaginative and fertile creative laboratories that I know. Not only does the program examine, with passionate rigor, the physical, psychological and emotional principles of acting, it also provides countless opportunities for students and collaborating faculty to manifest their creativity via a dizzying array of projects."
Bridel mentioned stage acting, video/film acting, voice-over work, comedy, mask work and stage combat as a few of the "ever-evolving artistic combinations and possibilities that galvanize extraordinary achievements in every member of our community on a daily basis."