It was all visible smiles and joy on Friday as more than 130 students graduated from the USC School of Dramatic Arts' Class of 2022.
With the return of commencement to USC grounds this year, a first since the pandemic began, campus was bustling with excitement for the graduating students' big moment to cross the stage at the Bing Theatre.
Ushering the graduates into post-college life, keynote speakers BD Wong and Charlayne Woodard shared their wisdoms during their addresses to the class.
"Our work has the power to effect change. It has in the past and it will right now. Trust yourself. Trust your training. You are enough. Through the plays you write and the characters you portray, your villains and your heroes, you tell the stories of our past and our future. You create joy, create empathy, you move people to be better," said Woodard, a two-time Obie Award winner and a Tony Award nominated-actress, playwright and educator, at the graduate ceremony.
Woodard shared that although "there is no one way to have a successful career in our industry," she imparted lessons she learned early on in her career.
"Do the work, make yourself undeniable and ask for what you need," she said. Also, adding: "In spite of challenges, keep learning new things. There will always be challenges, but without conflict, there's no story."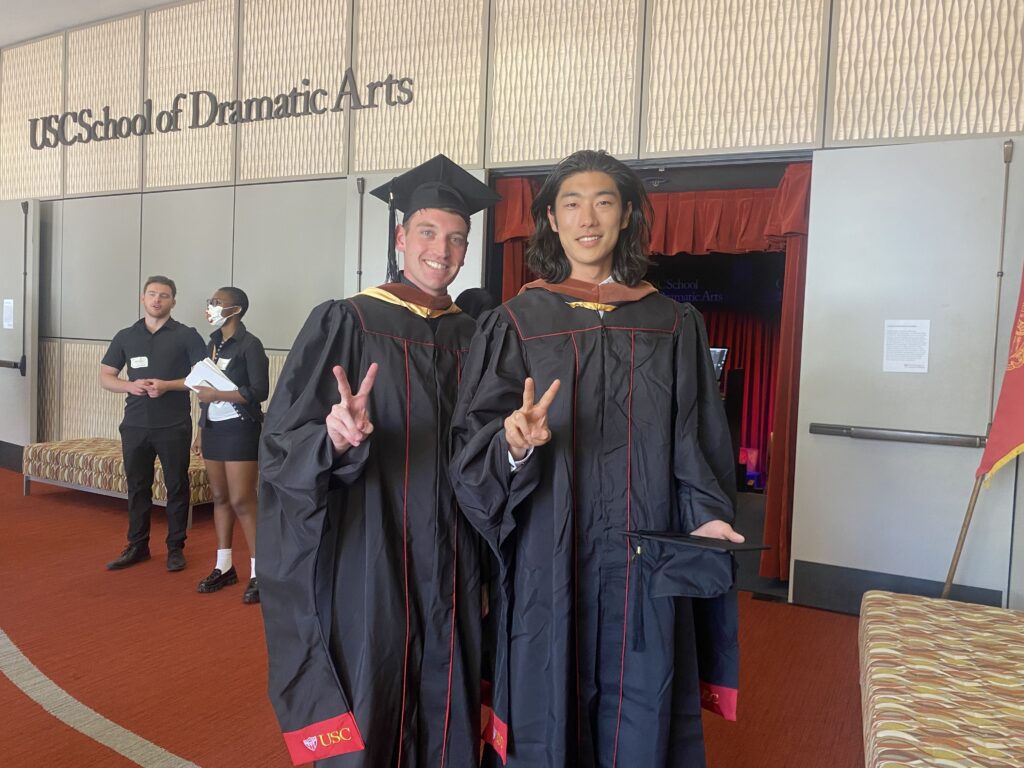 Wong — an award-winning artist who will next be seen in Jurassic World: Dominion — reminded the class to "know your currency," especially in times when the graduates may struggle with their place as they start out in the professional world, and encouraged that "we all bring something to the table."
"We are messengers of great thoughts and ideas and feelings and emotions … We carry forth a task of illuminating the human experience," Wong said at the undergraduate ceremony.
Following the keynote addresses, students had their moment in the limelight, for the last time on the Bing stage, as they were recognized for their accomplishments and received their diplomas.
"… this remarkable group on the stage today are a committed, wildly talented community of multi-hyphenate artists and entrepreneurs who want to use their storytelling powers to help address our world's most pressing problems," said Dean Emily Roxworthy in her address to the undergraduates.
At the graduate ceremony, Dean Roxworthy shared with the class: "… you have inspired us all with your passion and courage, your determination and your talent."
Determination and passion are especially befitting descriptions of this Class of 2022 as they demonstrated these traits extensively amid a global pandemic.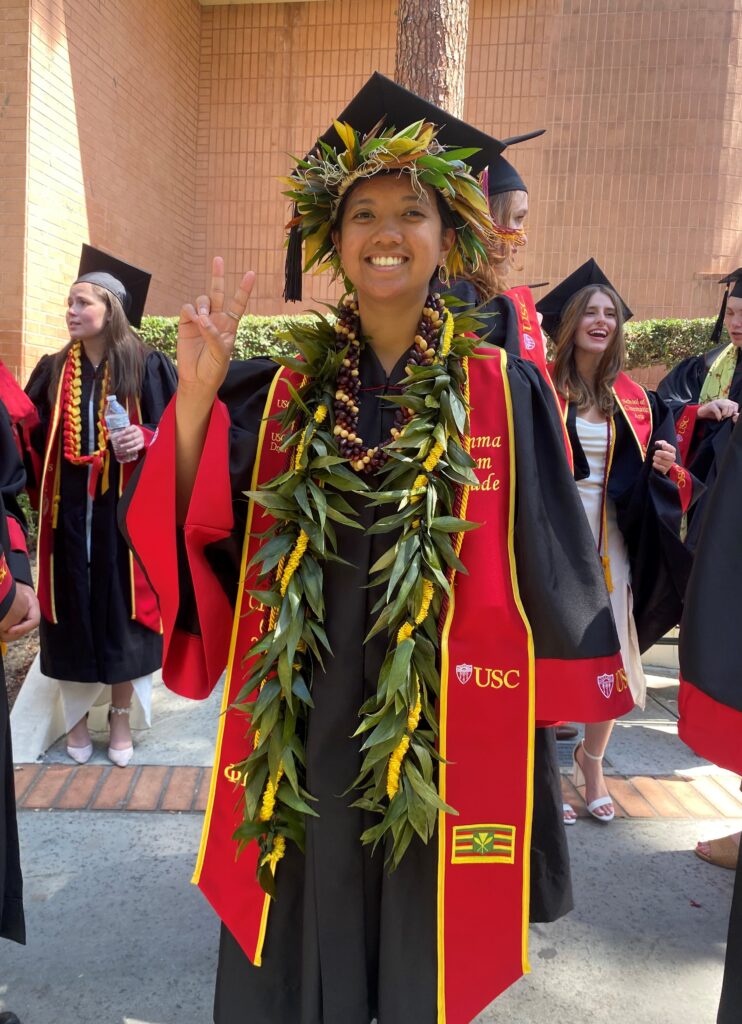 "In the face of immense change, we became the change makers," said Nico Fife, BA student speaker. "Our resilience is going to be our life blood, and when we hold on to that, honestly, I'm more worried if the industry is ready for us."
Like the rest of the world, the COVID-19 pandemic shifted these students from an in-person to a virtual learning experience, requiring the group to get even more creative in their classrooms.
"Especially in a time like this, we have to act, we have to write, we have to keep creating art. Why? Because art makes us look at each other. … Art is the love that will open our eyes and our hearts," said Hideyoshi Akai, MFA Acting student speaker.
As many of the student speeches cited, although the changes caused by the pandemic weren't without challenges, the class adapted quickly and adjusted to the new environment just as steadfast — finding artistry in the most unfamiliar places like designing lighting for Zoom or incorporating masks and social distancing into performances.
For MFA Dramatic Writing student speaker Zharia O'Neal, she realized the importance of her role as an artist — even in the most challenging and unnerving of times to be one, caused by the pandemic.
"… I realized something that changed everything: Then I was. Now I am. Change itself. Theatre is the one space in which you can feel change happening in the room," said O'Neal. "… we are reaching, with language, with character, and through collaboration with directors, magnificent actors, and our communities, towards the feeling in this room right here."
During her speech as the BFA student speaker, Maddy Engelsman encouraged her fellow students to find ways to "make it" in the world by means of creating.
She said: "Don't settle for making it into an industry. Strive to make the industry something new, something better. Tell the stories that aren't usually told, create standards and boundaries our industry has yet to determine."