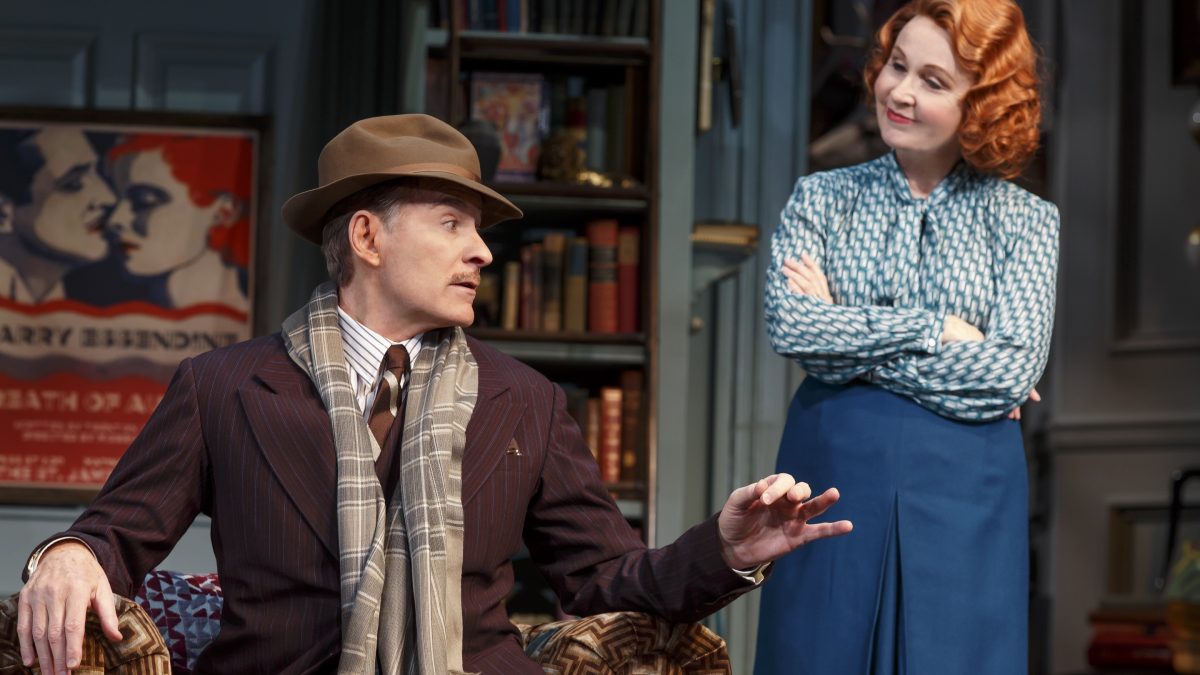 Three-time Emmy and Tony Award nominee Kate Burton will be joining the faculty of the USC School of Dramatic Arts as professor and master artist, beginning in fall 2017. Burton, who is currently starring with Kevin Kline in the Broadway revival of Noël Coward's backstage comedy, Present Laughter, is recognized as one of the industry's most versatile actresses.
"Kate Burton is a brilliant actress, director and theatrical instructor, and the breadth and depth of her professional experience will be of great benefit to our students as we prepare them to enter today's professional landscape," said David Bridel, dean of the USC School of Dramatic Arts. "We are all tremendously excited to welcome a colleague whose extensive connections will help expand professional development opportunities for our students throughout the global entertainment industry."
During her time on campus, Burton will be teaching and directing students from undergraduate through graduate levels. She will also incorporate her professional career into learning opportunities for the students of the School of Dramatic Arts.
"I am greatly honored to be joining the faculty at USC and working with the wonderful Dean Bridel as he moves the School of Dramatic Arts towards new horizons," said Burton. "I have had some magnificent experiences working with the USC faculty and students over the last years and feel blessed to be asked to join them in a more profound way."
As an actress, Burton has been nominated for three Tony Awards for her work on Broadway in Hedda Gabler directed by Nicholas Martin, The Elephant Man starring Billy Crudup and directed by Sean Mathias, and The Constant Wife with Lynn Redgrave and directed by Mark Brokaw. Los Angeles theatre includes The Price directed by Garry Hynes, The House of Blue Leaves with John Pankow, Mia Barron and Jane Kaczmarek and directed by Nicholas Martin, Arcadia directed by Robert Egan, Wild Honey with Sir Ian McKellen and Jake's Women with Alan Alda. On television, she is best known for work as Ellis Grey in Grey's Anatomy and Sally Langston in Scandal. On film, her favorite roles have been in Big Trouble in Little China, Unfaithful, Remember Me, 2 Days in New York, Liberal Arts and 127 Hours.
Burton has a BA in Russian studies and European history from Brown University and an MFA in acting from the Yale School of Drama. She has directed Three Sisters, The Cherry Orchard and The Seagull for the MFA Acting Repertory at USC and has taught in the BFA program at Fordham University and the MFA program at Brown University. She has also directed two evenings of Shakespeare and Tchaikovsky with Gustavo Dudamel and the LA Phil. She lives in Los Angeles with her husband, Michael Ritchie, artistic director of Center Theatre Group (Ahmanson/Taper/Douglas).
This new position was made possible with the help of generous parent supporters Meryl and Marc Winnikoff.