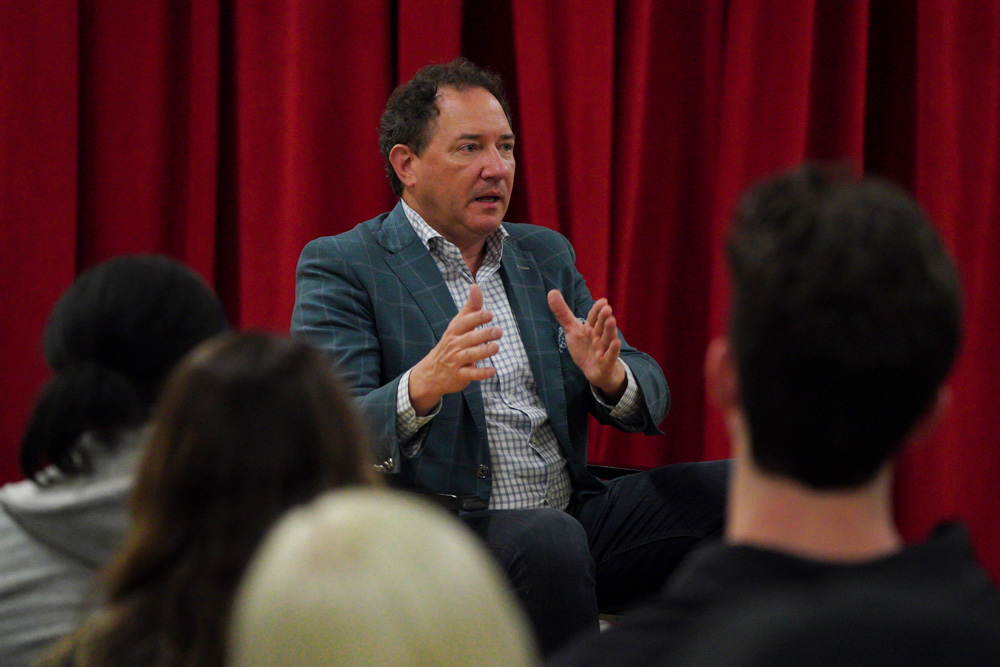 The USC School of Dramatic Arts' groundbreaking Career Center is living up to its promise. Launched in 2017 and led by veteran casting director Dan Shaner, the Career Center is currently serving 150 SDA students and recent graduates with a broad spectrum of supportive services.
For up to a year after graduation (an open-ended timeline at present due to Covid-19), registered SDA Career Center members receive ongoing professional development advice and career counseling, audition coaching with faculty, and preparation and review of professional materials (resumes, self-tapes, demo reels, websites, and more). Members have access to a self-tape studio, free headshot service, job postings, mentorships with SDA alumni (for acting and design and production students in their final semester), and in-person and online events with professionals "from every corner of the industry," Shaner said. "Casting directors, casting executives at studios and networks, directors, producers, show runners, writers, actors — pretty much the gamut."
Discussions and workshops featuring industry professionals are scheduled throughout the year. One recent workshop with Audible, the theatrical audio book and podcast company, resulted in 75 auditions for students "that actually turned into jobs," Shaner said.
He describes the Career Center as a "sort of safety net" for recent graduates, "essentially acting as management while they decide their next steps after leaving school." Members are able to practice presenting themselves in the most professional way possible, he said, and "just the experience of having to create an audition, create a self-tape, deliver it on time, be prepared, be off book, is incredibly valuable. It's almost more important than actually booking jobs."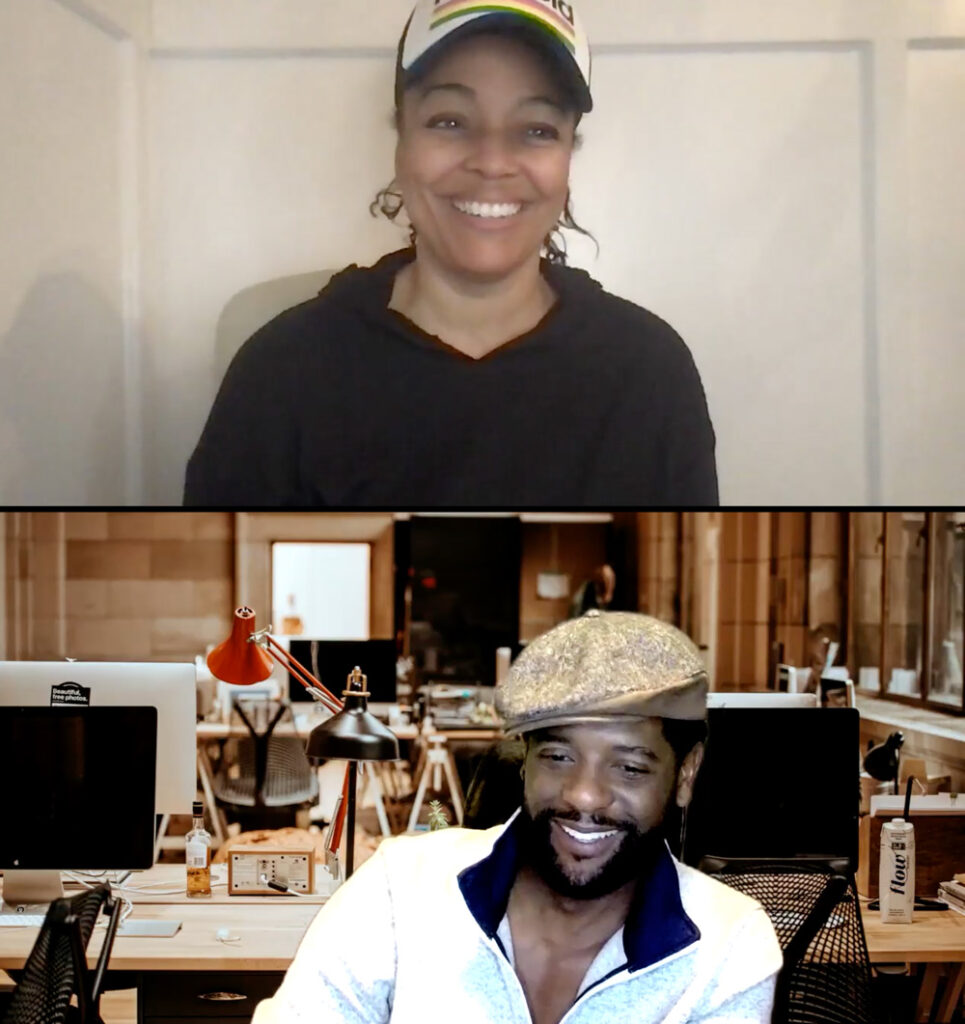 Tallulah Winston-Schrader BA '18 agrees. "It's nice to have somebody reminding us that we're our own brand and that the business aspect is just as important as the creative aspect. There's so much to understand about this industry, it's good to have people who know the ins and outs and want us to succeed."
The Career Center is open to SDA juniors and seniors. As students get closer to graduating, they receive one-on-one help in creating and gathering their professional materials. "Dan reviewed my acting materials when I first graduated," said Blesst Bowden BA '20. "He looked at my pictures, my resume, my reels and let me know what needed to be fixed." Gio Camarena BA '21, points to Shaner's years of experience in casting actors for film, television and new media. "Dan knows what casting directors are looking for," Camarena said, "and he tries to facilitate all of our materials to make sure we're in the best possible position, so that when we're auditioning we have a leg up. He gives a lot of his time to advise students on anything, from auditions to meetings to 'hey, I just signed with this agent and they're asking for 15 percent, is this normal?' "
Shaner, an assistant professor of theatre practice in acting and the entertainment industry liaison officer at SDA, also works closely with the MFA and BFA actors during their final semester to consult with students "for a couple of months before [their] showcase just to make sure they have everything in order and are ready to go," and reaching out to agents, managers, and casting directors to attend. Fostering relationships with the agent-manager-casting community, Shaner said, has led directly to students landing agents and auditions.
"I was able to be seen by certain casting directors and called in multiple times," said Bowden, "just because I was submitted through the Career Center." Bowden recently wrapped two jobs: a short film booked through the Career Center and a web series through a fellow Career Center member.
Other recent bookings for Career Center members include short films, independent films, a guest role on a series, and "multiple callbacks for every sort of platform out there: network TV, streaming, etc.," Shaner said. Students have auditioned for Apple TV, to ABC, NBC, Netflix — "every major outlet that's casting, from student films all the way up to major feature films," he said. "Basically, we submit students on any projects that they are right for."
"The Career Center is a true game changer for the School of Dramatic Arts," said USC School of Dramatic Arts Dean Emily Roxworthy. "The Center allows the School to offer a bridge to the entertainment industries, as well as a full array of support services for our graduating artists. We are proud of the foundational training our School offers," Roxworthy added, "but for these non-linear dramatic arts professions, the SDA Career Center can completely alter a student's pathway into the field and increase their potential to be self-sustaining, working artists."
"It's an exciting program that we are hoping to grow and grow and grow," Shaner observed. "There are a couple of initiatives that I'm working on that will continue to expand the reach of the Career Center and provide even more opportunities for students. My goal is to help prepare them for what is to come, to help them to translate what they've learned in the School of Dramatic Arts into a professional portfolio. That's kind of why I came to USC to begin with."