The USC School of Dramatic Arts is entering an exciting chapter in the preparation of artists for the ever-evolving entertainment industry with the announcement of a new drama center: the revival and renovation of a historic building at the Jefferson and Hoover. This home base is located across from USC Village and in the arts corridor with the University's premier art schools — Thornton School of Music, School of Cinematic Arts and the Glorya Kaufman School of Dance.
Set to be completed in December 2023, the reconfigured five-story building will provide SDA with a state-of-the-art, nearly 40,000-square-foot building at the center of the USC campus where students, faculty and staff can come together to cultivate the next generation of diverse storytellers and share the power of creativity with the entire community.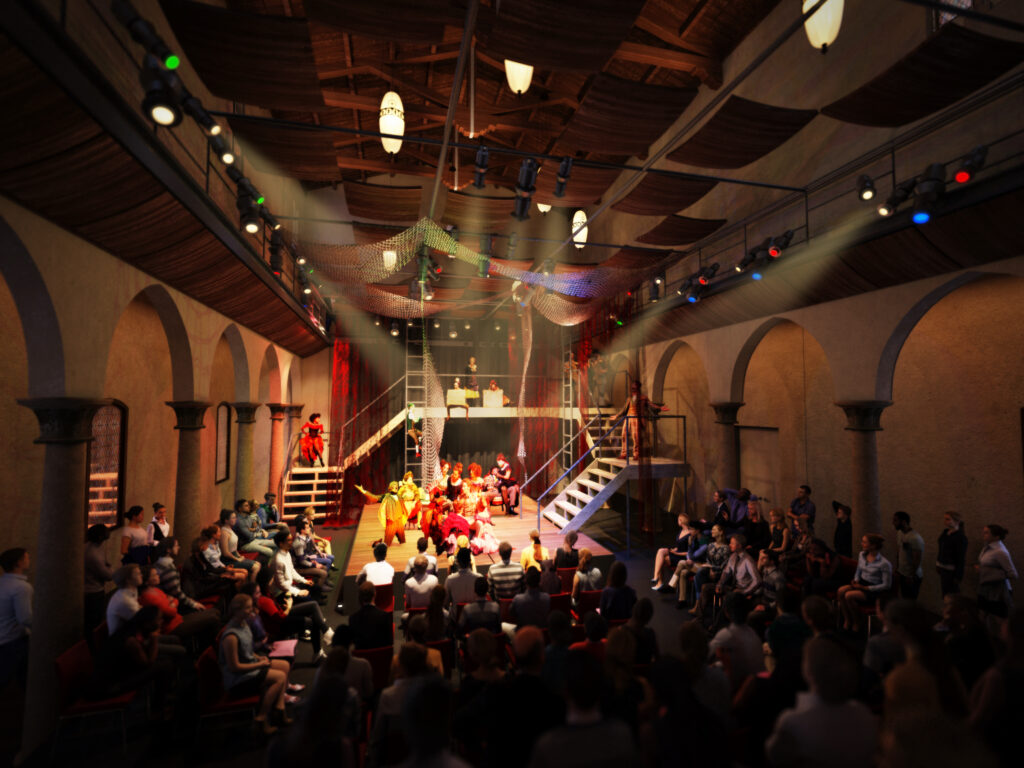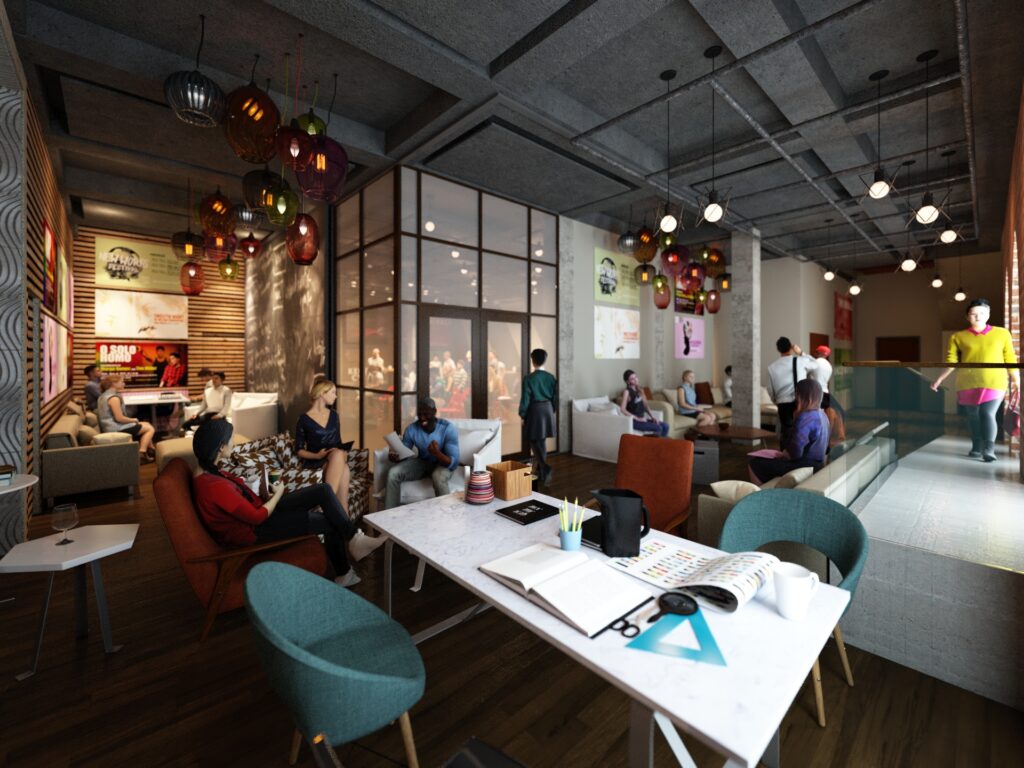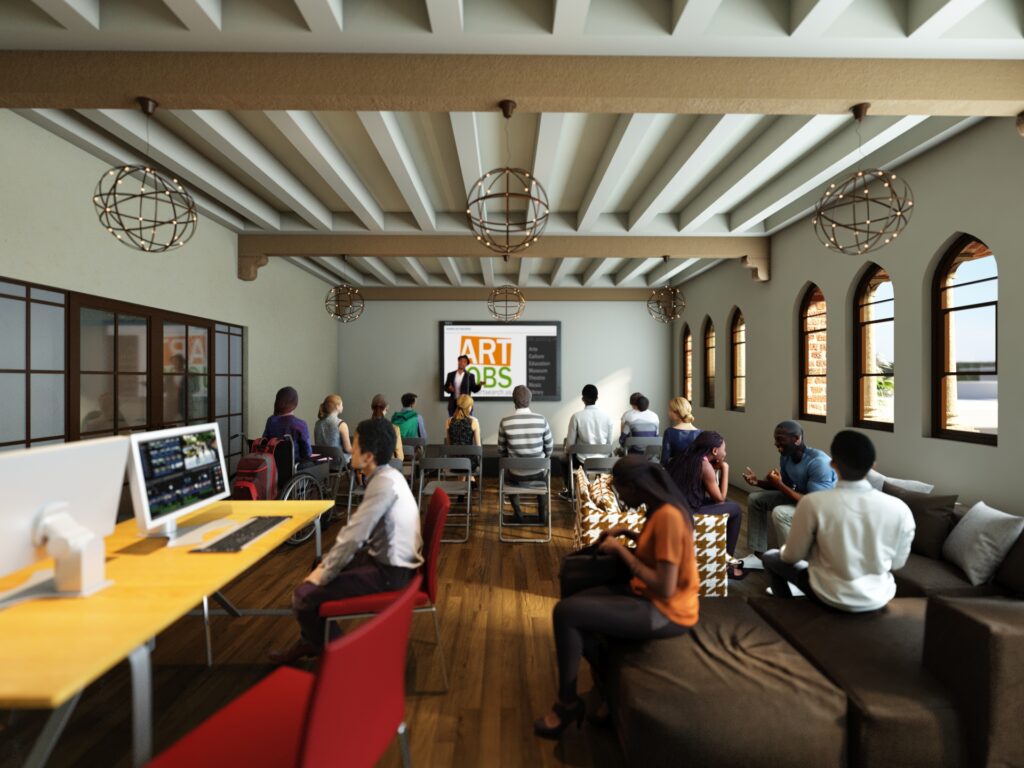 With the addition of space, SDA will be increasing student support services and access to technologies being utilized across the entertainment industry to ensure that students graduate media-agile and able to adapt their talents to any medium. These facilities include:
SDA's innovative Career Center, which serves as a bridge to the industry and empowers students to be self-sustaining working artists, will have a cutting-edge new home in the building.
A grounding space for the Office of Equity, Diversity and Inclusion that ensures the success of all students, where collaboration in and across affinity groups can change the face of the entertainment industry.
Plans also include two new performance venues (a 110-seat flexible theatre and a smaller cabaret space for student-initiated productions) – as well as a digital media suite, audio design lab, vocal practice rooms, rehearsal spaces, and classrooms for programs ranging from musical theatre to improv comedy.
Additionally, a new cafe and garden courtyard will serve as gathering spaces for SDA's 600 students to network with guest artists, faculty and staff, and connect to the wider University community.
Great care is being taken to preserve the historic feel and elements of the Italian Romanesque Revival-style building, yet make it a sustainable home for 21st-century artists. Additionally, the renovation will be seeking LEED certification for its green building strategies.
Watch a fly-through video