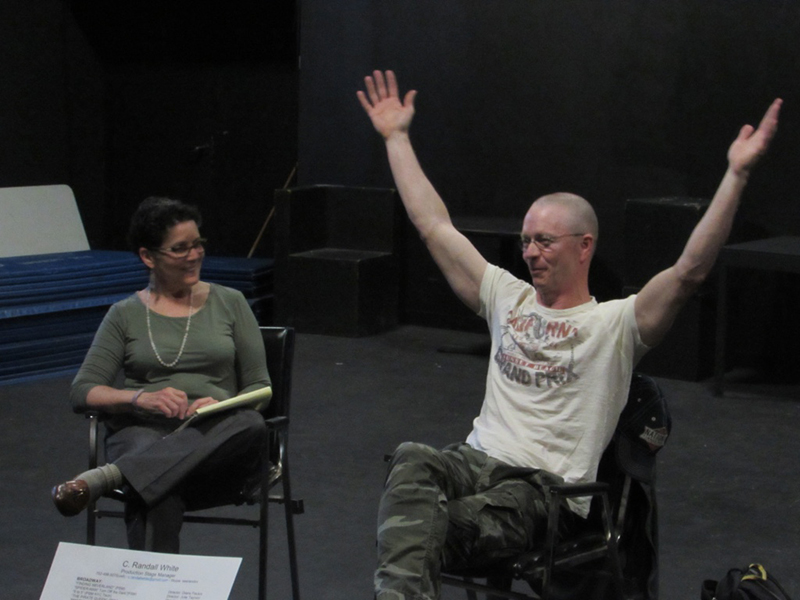 In the past several weeks, four outstanding finalists for the endowed Alice M. Pollitt Professorship in Stage Management have visited the campus, each teaching a class to our stage management cohort. Observing the students eagerly listening and avidly taking notes while some of the country's best stage managers have shared their eclectic practices with them has been positively galvanizing.
Before these bonus classes happened, I received an email from stage manager C. Randall White, Broadway's foremost master of huge technical shows and, most infamously, the production stage manager (PSM) of the 2010 production, Spider-Man: Turn Off the Dark. This show set many records — longest preview period in history (182 previews), and was once described by The New York Times as one of the most technically complex shows on Broadway with 27 intricate character flight sequences.
I remember thinking to myself as the news stories unfolded throughout the previews: "Lord, I wonder who the PSM of that show is? He or she must be made of steel." So, when the email pinged in my inbox one afternoon, I leapt at the opportunity to invite White for our Spotlight@SDA series and have him share his story with our students.
Spider-Man aside, White's resume is impressive. He was PSM for Finding Neverland and 9 to 5 (PSM NY Tech). The latter show could chill the heart of any stage manager because the set had a hole in the center of the stage with an elevator ferrying furniture and people up and down. Another one of his shows included Starlight Express, where 30 cast members zipped around John Napier's set of complex tracks and which is still running at a theatre exclusively built for it in Germany, since 1988.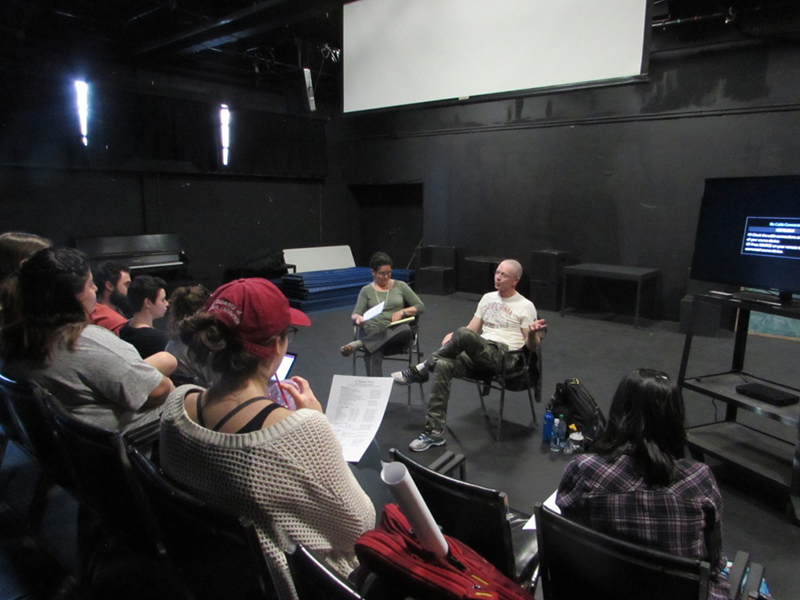 During his visit, White took us through his modest beginnings as a self-described high school misfit in Dayton, Ohio, where he got his first gig delivering spot lights to arenas for concerts — a job with inappropriately late hours for a 16-year-old, but introduced him to his love of the backstage technical life and of rock n' roll. Then, he brought us to his studies at the University of Cincinnati, College Conservatory of Music, where his all-nighter rehearsals strung together with all-day techs set the stage for an abysmal academic performance and eventual failure. (He later went back to school to complete his degree).
White spent 1983 to 1991 in New York, moving there "as the Cats marquee was being hung on the Winter Garden Theatre" and getting his Actors Equity card on an Ann Reinking show. Broadway PSM Perry Cline had hired White to assist him as so many stage managers have learned their craft and eventually their art through mentorships and observation.
In his career, White toured for 13 years, a period he said then defined him as a touring stage manager, making his return to New York difficult when he received the call about Spider-Man while he was mounting a show with Bette Midler in Las Vegas. From 2008 to 2010, White worked as a consultant during the planning and fundraising for what may well go down in history as Broadway's biggest musical.
Throughout his talk, White reiterated to the audience what makes a good stage manager employable: the ability to determine what is needed and arrive with those skills deployed or at least in development. He also spoke of assessing what his assistant stage managers are good at, and then deploying them to handle those areas at which they excel.
He advised that students keep comments on social media positive about shows they work on, sharing that the Spider-Man producers had hired two people whose job it was to exclusively monitor social media of the cast and crew. This vividly demonstrates that discretion and remaining positive is critical to one's longevity in the business.
All in all, it's been an exciting month for stage managers at SDA. We are so grateful to White for his visit and to the Pollitt Family for the ability to enhance our program with the excellent mentorship which our students need to succeed.
---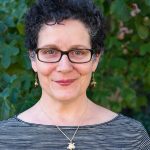 About the writer: Elsbeth M. Collins is a veteran stage manager who leads the BFA Stage Management program at the USC School of Dramatic Arts and has also served as Director of Production since 2008. Prior to coming to USC, Collins worked as a professional stage manager for over 25 years. Her long list of credits include the Ahmanson Theatre, the Mark Taper Forum, the James A. Doolittle Theatre, the Geffen Playhouse, the Los Angeles Theatre Center, The Pasadena Playhouse, the Hollywood Bowl, the Alpine Theatre Project in Whitefish, Montana, La Mirada Theatre, and in Gibellina, Sicily, among others. Collins has worked with such noted artists as Al Pacino, Alan Alda, Victor Garber, Alfred Molina, Peter Falk and Jason Alexander, but relishes teaching the next generation of theatre artists: actors, designers, stage managers and technical directors.