As the end of October approaches, it's not only the time that ghosts and goblins roam the streets of Los Angeles—it's also the time that USC faculty and staff give back to the community through the USC Good Neighbors Campaign. The USC Good Neighbors Campaign is the university's premier community outreach initiative providing over $29 million in neighborhood grants. Created in 1994, Good Neighbors was designed to provide financial support to enable collaboration between USC faculty and staff and local nonprofit organizations that have a visible, positive impact on the neighborhoods surrounding the University Park and Health Sciences campuses.
While the School of Dramatic Arts has been an active partner with a number of local non-profit organizations throughout the 29 years of the campaign, the School's long-term partnership with 24th STreet Theatre is definitely one to celebrate. 24th STreet Theatre, located just down the street from the University Park Campus at the corner of 24th and Hoover and founded with encouragement and guidance from former SDA Dean Robert Scales, is a true institution in the community. A professional theatre that puts on world class live performances, the organization is unique in its many ways of giving back to the community—from its signature "After Cool" program for neighborhood children to the direct care the organization provides for local people in need.
"We're a professional theatre that does a lot of arts education," Executive Director Jay McAdams said. "Everything from free after-school programs for neighborhood kids to helping disabled seniors on the block that we take care of—making sure they have groceries, taking them to doctor's appointments, things like that."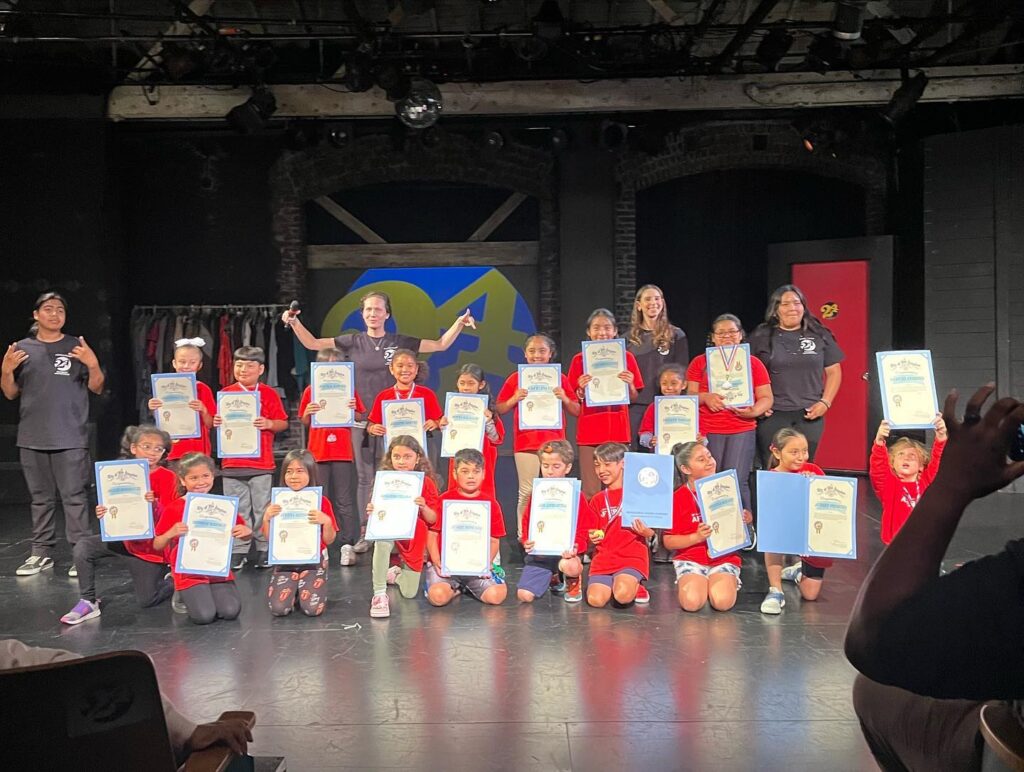 Two programs that receive support from the Good Neighbors Campaign include the "After Cool" program and the Teen Leadership Academy. In 24th STreet Theatre's long-running after-school program, local youth are introduced to theatre and performance at no cost to the children or their parents.
Carolina Castillo, Executive Director of Development for Civic Engagement and Partnerships at USC, praised the School of Dramatic Arts and 24th STreet Theatre for the longstanding positive impact the program has had on the community.
"24th STreet Theatre has been one of the organizations that have been funded since the very beginning of the Good Neighbors Campaign," Dr. Castillo said. "What they do, bringing in kids from the neighborhood to learn about theatre, raising their levels of confidence, opening their eyes to new forms of expression, and through that process, working with USC students and theatre professionals—I think that exposure is significant and impactful."
The campaign also helps fund the Teen Leadership Academy, a program that helps prepare teenagers in South L.A. with limited resources for promising futures. Mentors at 24th STreet Theatre take members of the Leadership Academy on cultural trips—including to see theatre at USC—discuss difficult and important topics through theatrical work and impart many other important skills to prepare them for college, their careers and their lives.
"We give them job interviews where they come in with a tie and a resume. We give them interview questions and coach them, so when they do it for the first time they've had a rehearsal," McAdams said. "We do financial literacy classes for those high school kids, especially the seniors. Sometimes they're weeks away from college and they don't have the slightest idea about debit cards or checkbooks."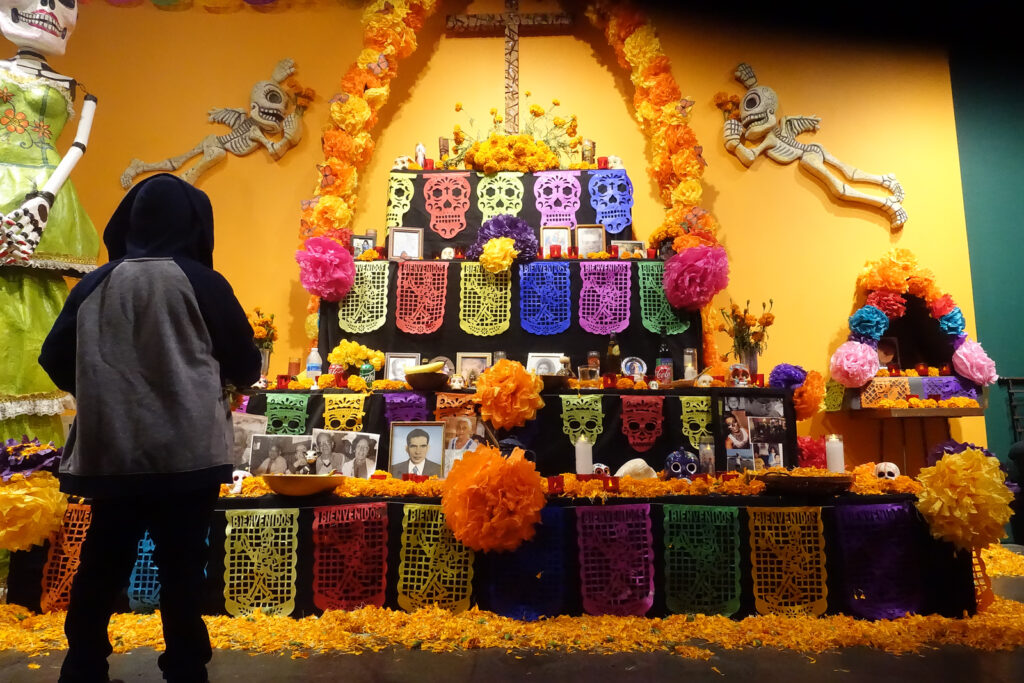 There's still a need
In its first year nearly three decades ago, the USC Good Neighbors Campaign raised $350,000 for local causes. In the 28 years since, it has grown into a massive force for good in the neighborhoods surrounding the University Park and Health Sciences campuses. Faculty and staff choose to give to the Good Neighbors Campaign because the organizations it supports are local, are in line with USC's mission and values and make a positive, concrete difference.
"Through the generosity of faculty and staff, we were able to fund 57 organizations," Dr. Castillo said. "The commitment of the Trojan Family is impressive. This year, over 65,000 volunteer hours are being contributed from faculty, staff and students."
24th STreet Theatre has spent nearly three decades finding new ways to bring its surrounding community together.
"Now we're this unique little theatre—there really isn't another theatre like us," McAdams said. "Because it came organically. We didn't think of it. Our after-school program started with a grant, and it grew from there. We figured out what the community needed. We've managed to sustain it and there's still a need. That hasn't changed, sadly."
The work of our Good Neighbors campaign is a wonderful complement to the support SDA raises each year for our robust local community programming, from our student matinees to our comedy care programs at LA General Medical Center.
Dr. Castillo agreed, praising the School of Dramatic Arts and 24th STreet Theatre for making a positive difference and embodying the spirit of the USC Good Neighbors program.
"We're really grateful to the SDA community for their support," Dr. Castillo commented. "It's been incredible."