From Grant Heslov BFA '86 winning an Academy Award as a producer of Argo to Danny Strong '96 walking away with an Emmy and Golden Globe for writing the HBO drama Game Change to Kevin Mambo BFA '95 performing in the national tour of The Book of Mormon, stellar graduates of the USC School of Dramatic Arts have consistently made their marks in the arts.
These alums continue to play pivotal roles on television, including Patrick Adams BFA '04 in Suits, Troian Bellisario BFA '09 in Pretty Little Liars and Deborah Ann Woll BFA '07 in True Blood.
Alums have also lit up the silver screen, as evidenced by Chase Williamson BFA '10 in the indie film John Dies at the End, an official selection for several film festivals; Miriam Glover MFA '09 in Quentin Tarantino's Academy Award-winning Django Unchained and Tate Donovan BFA '85, a co-star in Argo who also starred in and directed episodes of the NBC series Deception.
And now on Broadway, Charl Brown '01 and Stark Sands BFA '01 are starring in Motown: The Musical and Kinky Boots, respectively, and were both nominated for a Tony Award. The School of Dramatic Arts caught up with the pair amid their hectic schedules to discuss their leading roles and life after graduation.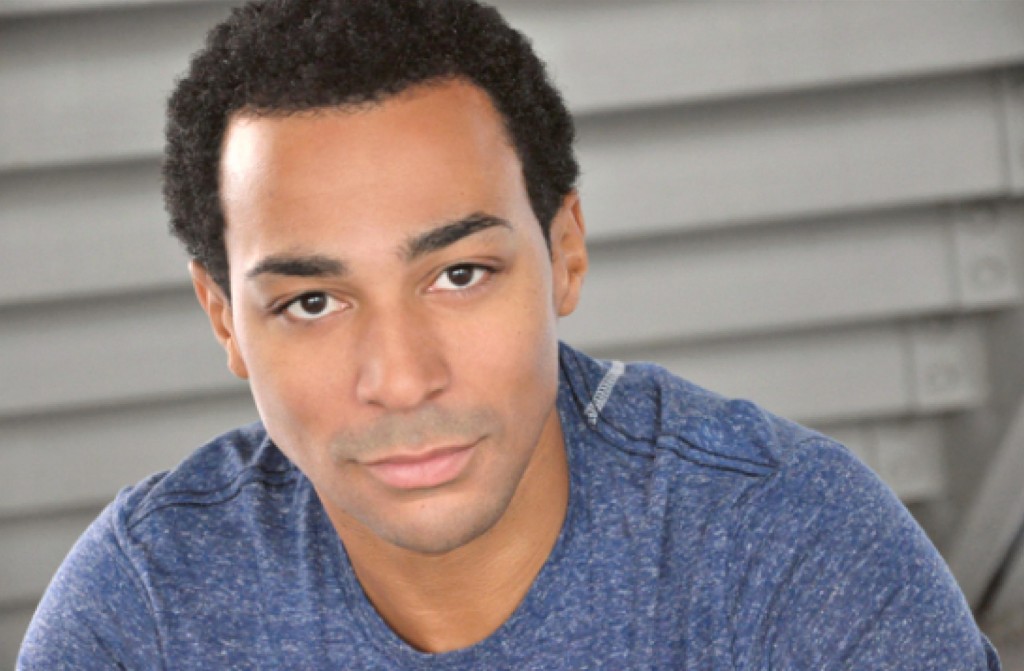 Charl Brown
Brown stars as Smokey Robinson in Motown: The Musical at the Lunt-Fontanne Theatre, which he was nominated for a Tony Award for Best Performance by an Actor in a Featured Role in a Musical. The production recounts the life of iconic Motown founder Berry Gordy and the creation of his legendary record label.
"We are very fortunate to have Berry Gordy himself writing the book for our show, so this is his chance to tell his story," Brown said. "Audiences can expect to leave having learned something they may not have known about Berry's infamous life and the creation of Motown. They will also leave dancing in the streets."
Robinson was crucial to the label's success as one of its first artists with his group The Miracles and one of Motown's foremost songwriters.
"Smokey was very involved in building Motown with Berry. Our story touches on the lives of these two music icons as well as Diana Ross [and the love story that develops between her and Berry], Marvin Gaye and young Michael Jackson," said Brown, who prepared for the role with extensive readings and research, especially in his studies of the artist's memorably high tenor. Also in the cast, in his Broadway debut, is Donald Webber Jr. BFA '08, who appears as a member of the ensemble.
Brown starred for two years in the European tour of Hair shortly after graduation. His experience in that production, which played in more than eight countries and in three different languages, was life-changing, he said.
The actor then moved to New York, facing "lots of no's and a few great yes's," which eventually led to his Broadway debut two years ago in Sister Act. Then, after a yearlong stint in the Las Vegas production of Jersey Boys, Brown was given the opportunity to re-create his role in the long-running Broadway production.
"Post-graduation has had its ups and downs, but, honestly, it's been mostly a joy ride," explained the USC alumnus, who added that his experience at the university was one of the best times of his life. "It's been a lot of hard work and a lot of pounding the pavement, but it's all been worth it!"
Stark Sands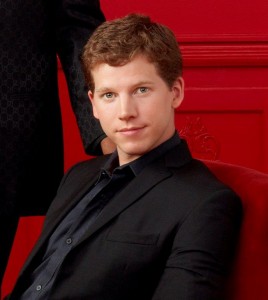 With Broadway credits that already include starring roles in American Idiot and Journey's End, Sands plays the lead role in Kinky Boots at the Al Hirschfeld Theatre, which earned him a Tony nomination for Best Performance by an Actor in a Leading Role in a Musical. The new musical was created by pop icon Cyndi Lauper and four-time Tony Award winner Harvey Fierstein It is directed and choreographed by Tony Award winner Jerry Mitchell.
Sands plays Charlie Price, a man who inherits his family's shoe factory after his father's passing and must find a way to keep the business afloat. In search of a solution, Price runs into a drag queen named Lola, who gives him the idea of producing high heel boots that can support a man's weight.
"On the surface, it's a drag musical, but what's nice and surprising about it is that it has real heart. There's a lot of storytelling … Not only will the audience be entertained, but they'll have a few songs in their head," said Sands, who won a Theatre World Award and was nominated for a Tony Award for his work in Journey's End.
"I hope people can take something away from it, maybe make them think differently about people who they wouldn't even try to understand otherwise," he added. "I know it's a big ask, but if we can touch one person every night then it's mission accomplished."
Off-Broadway, Sands has performed in Twelfth Night and The Tempest. His TV credits include Nip/Tuck and Six Feet Under. Film credits include Flags of Our Fathers, Pretty Persuasion and Chasing Liberty.
Sands is also featured in Joel and Ethan Coen's upcoming film Inside Llewyn Davis, which follows the title character as he navigates the folk music scene in 1960s New York. Sands plays Troy Nelson, an airheaded, off-duty soldier who doubles as a folk singer.
"The stars have really aligned for me, and I'm not sure why, but I'm very grateful," said the actor, who credits his training at USC and a measure of good luck for the work he has booked since graduation. "I walked out of there [USC] with a real worth ethic and understanding of preparation. When I would step out to auditions with this solid theater background, I always walked in really well prepared."