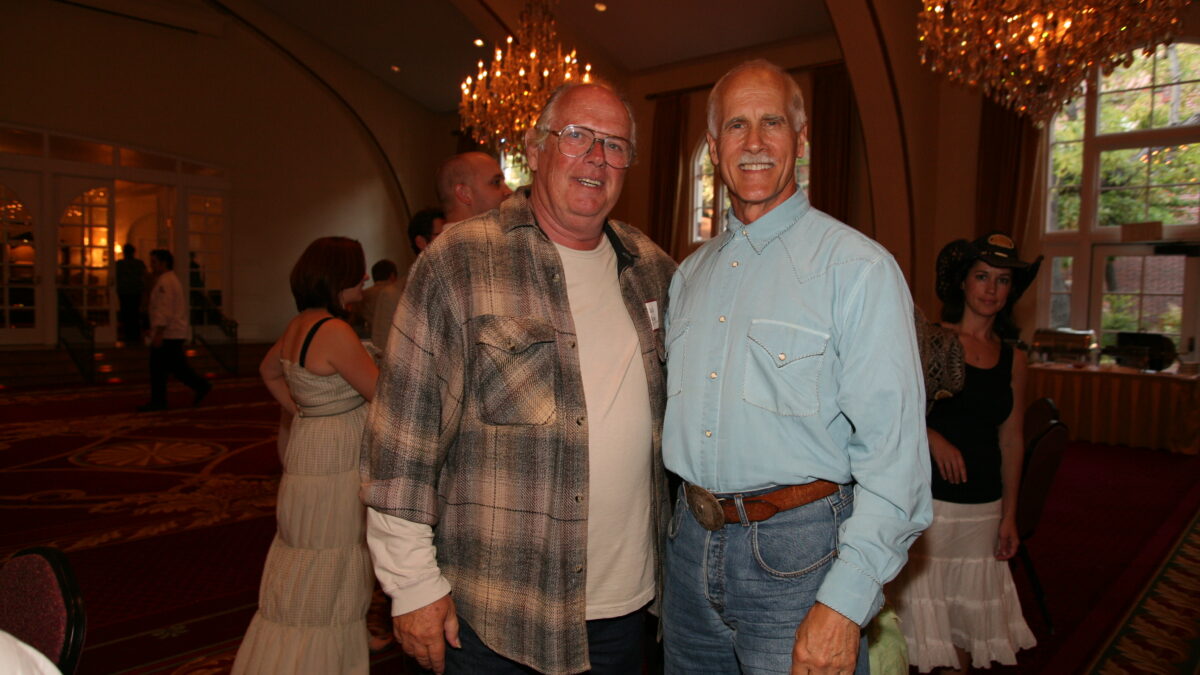 For #SDA75, we're looking back on our fondest memories, from alumni, students, parents, faculty, staff, donors and friends: this short story was submitted by alumnus Joshua Townshend BFA '83, from his time studying with Jim Wilson.
I remember…James Wilson. Sitting in his chair with his huge forearms and shoulders – writing copious notes in his notebook about our work. He would do numerous character voices that he could put on at will. We did countless vocal exercises including his famous "Bone Prop." It was a piece of cork that we would put in our mouth, bite down on and do our vocal tasks. The idea was to keep the back of our throat more open so we would have a full richer sound. Not sure if it worked, but we had fun.
And the thing that I feel all of us remember about James Wilson besides being classically trained in England was his non-stop wearing of his cowboy boots. No matter the time of year, the heat or the cold, no matter if he was wearing shorts or jeans: he always wore his cowboy boots. And when asked why he wore cowboy boots, "because shoes are for peasants." What a guy.
---
Share your memories with us!

To help celebrate our 75th anniversary, the School of Dramatic Arts is collecting memories from our community to share during our year-long celebration. Submit your stories from your time at SDA through words, images or videos. #SDA75