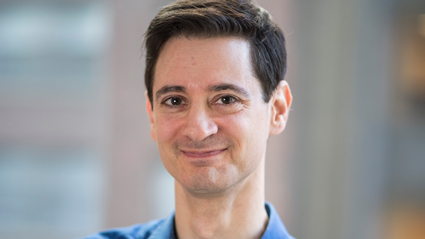 For #SDA75, we're looking back on our fondest memories, from alumni, students, parents, faculty, staff, donors and friends: this short story was submitted by alumnus Jason Ginsburg BA '96.
One of my best experiences at USC was Experimental Theatre Workshop. I took it in my final semester, so it was among my last performances on campus. The class was great because we became a mini-repertory company. I starred in one one-act, wrote/directed a second, and did lights for a third. It was a great hands-on experience, putting together three plays — and in the old Green Room Theatre, which had so much history, like all the signatures backstage. Nowhere else did I, as an undergraduate, get a chance to write and direct a show (with songs!), and I'm grateful my classmates and the teacher, Lora Zane, voted the show in. I performed live theatre many times since then, but I'll never have an experience like Experimentals again.
---
Share your memories with us!

To help celebrate our 75th anniversary, the School of Dramatic Arts is collecting memories from our community to share during our year-long celebration. Submit your stories from your time at SDA through words, images or videos. #SDA75