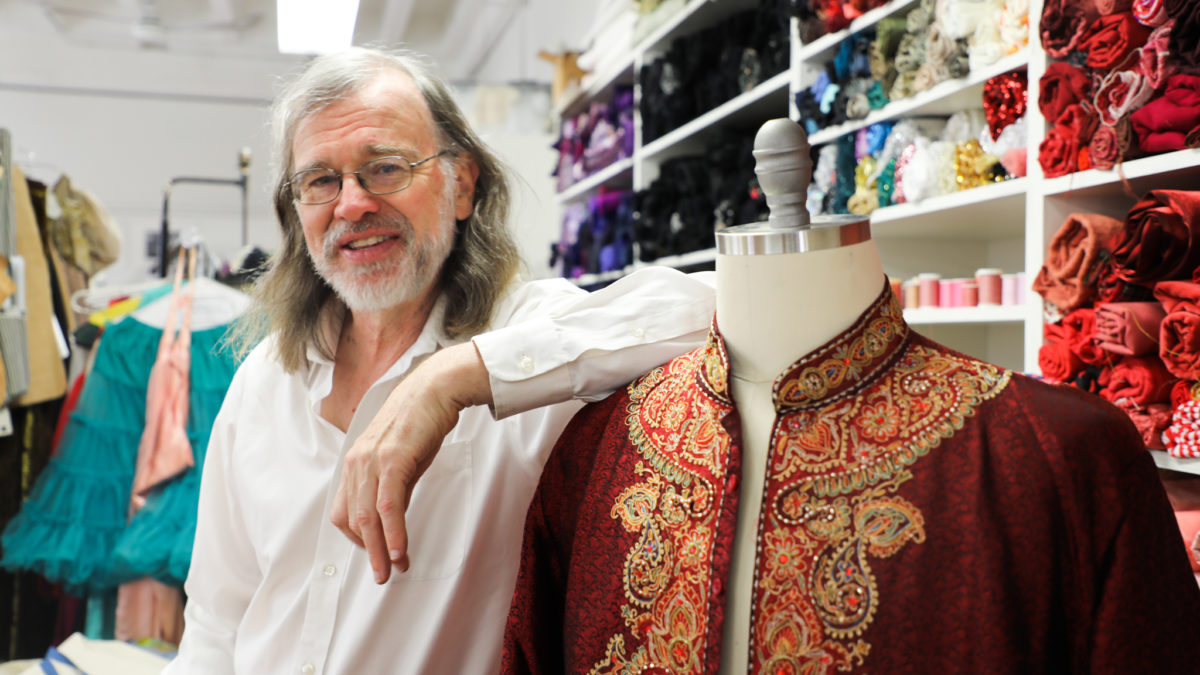 For #SDA75, we're looking back on our fondest memories, from alumni, students, parents, faculty, staff, donors and friends: this excerpt was from alum Howard Schmitt MFA '82, who is also a longtime staff member and teaches classes at SDA.
Back at my undergraduate school, I remember the chair of the theatre program telling us the first week that coming to the big city was a part of why we came to that school. This same idea was reiterated my first day on the USC campus, when the head of Dramatic Arts, W. Duncan Ross, spoke of the importance of international culture in Los Angeles as a part of theatre education. I still remember him commenting on the significance of all the languages that were spoken in Los Angeles — that idea of looking outside of your own world and observing others.
…
Within a month of enrolling [at USC], I met a couple of grads from the MFA design program who were working on a TV pilot. The first two summers after coming to USC, I participated in John Blankenchip's Festival Theatre USC/USA, where I met and worked with alums from the '50s, '60s and '70s — some of whom I was still working with more than 25 years later.
---
Share your memories with us!

To help celebrate our 75th anniversary, the School of Dramatic Arts is collecting memories from our community to share during our year-long celebration. Submit your stories from your time at SDA through words, images or videos. #SDA75