---
Classes of 1960s & 1970s
Michele Dedeaux Engemann BA '68 recently received the Alumni Service Award from the USC School of Dramatic Arts.
John Ritter BA '71 was featured in a television special, called Superstar: John Ritter, about the late alumnus as part of a docuseries examining mavericks who shaped American culture.
Norma Zuckerman BA '71 earned a master of arts in theatre at the University of Nevada, Las Vegas, writing her thesis on the impact and influence of The Diary of Anne Frank on middle and high school students. She is founder and artistic director of the Jewish Repertory Theatre of Nevada, where she produced award-winning productions with Tovah Feldshuh, Hal Linden, Hershey Felder, Loni Anderson, among others. Zuckerman also produced, directed and performed The Diary of Anne Frank at The Smith Center for the Performing Arts in Las Vegas.
LeVar Burton '76 was named PEN/Faulkner's first Literary Champion and the grand marshal for the 2022 Rose Parade.
Andy Tennant BA '77 is a producer and director for television series The Kominsky Method, and directed the film The Secret: Dare to Dream.
Class of 1980s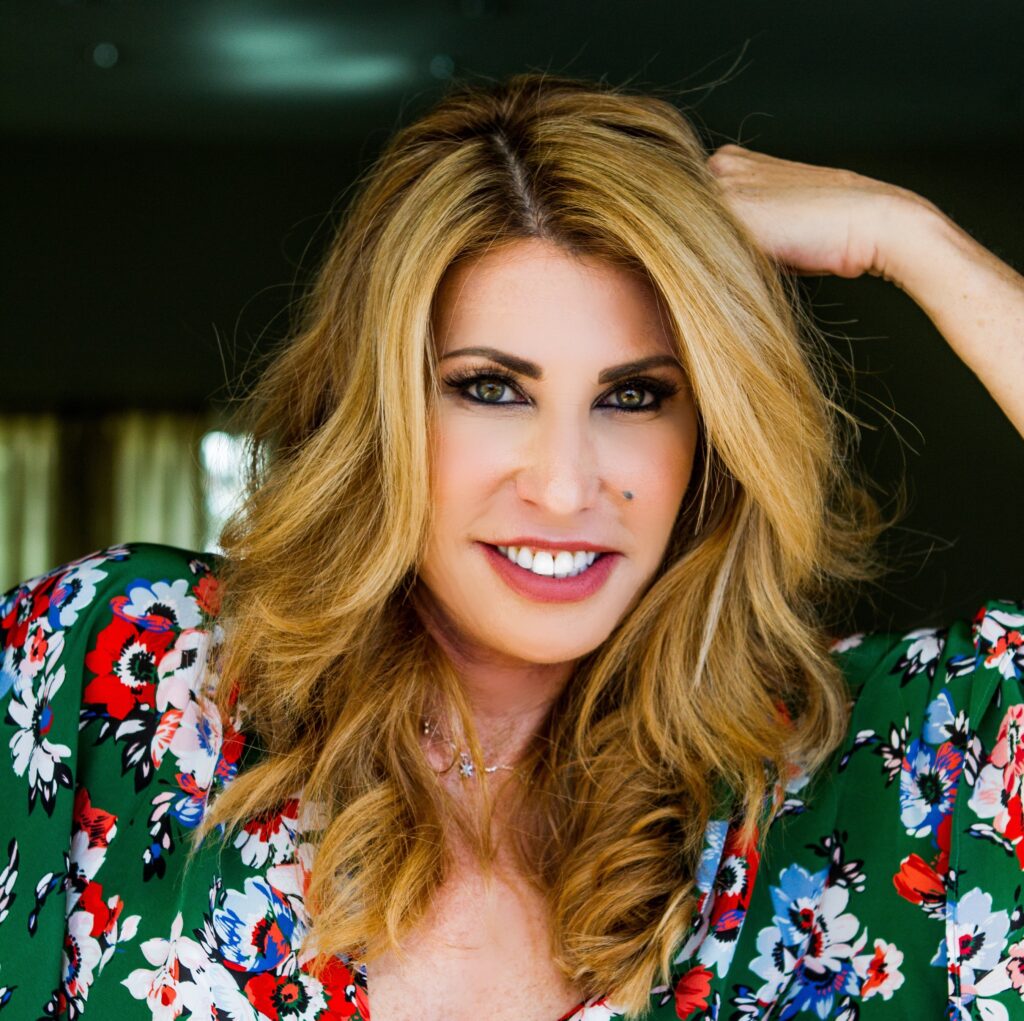 Debbi Dachinger BFA '80 is a syndicated, award-winning podcast host, nominated for two People's Choice Podcast Awards, a Webby Award, interviews celebrities on the red carpet, has been interviewed on more than 1,500 media outlets, and is the author of four international bestselling books. For over 13 years, Dachinger has hosted the Dare to Dream podcast. She is also a keynote speaker at high-level national events; a media personality, who has been seen in the news, documentary films, on the cover of magazines; and is a regular Published Magazine contributor.
Tim Dang BFA '80 is featured in a video game called Ghost of Tsushima. He is also the arts and culture leader of the LA County Economic Resiliency Task Force.
Greg Holford BA '80, MFA '82 directed a show for Amway China International in Dubai. He recently received the Production Innovation Award from the USC School of Dramatic Arts.
Teresa Storti MFA '81 performed as the titular character of Erma Bombeck: At Wit's End at the Curtain Call Theatre in New York.
Todd Black BFA '82 produced Ma Rainey's Black Bottom, as well as Dr. Death, A Journal for Jordan, Being the Ricardos and Uncoupled.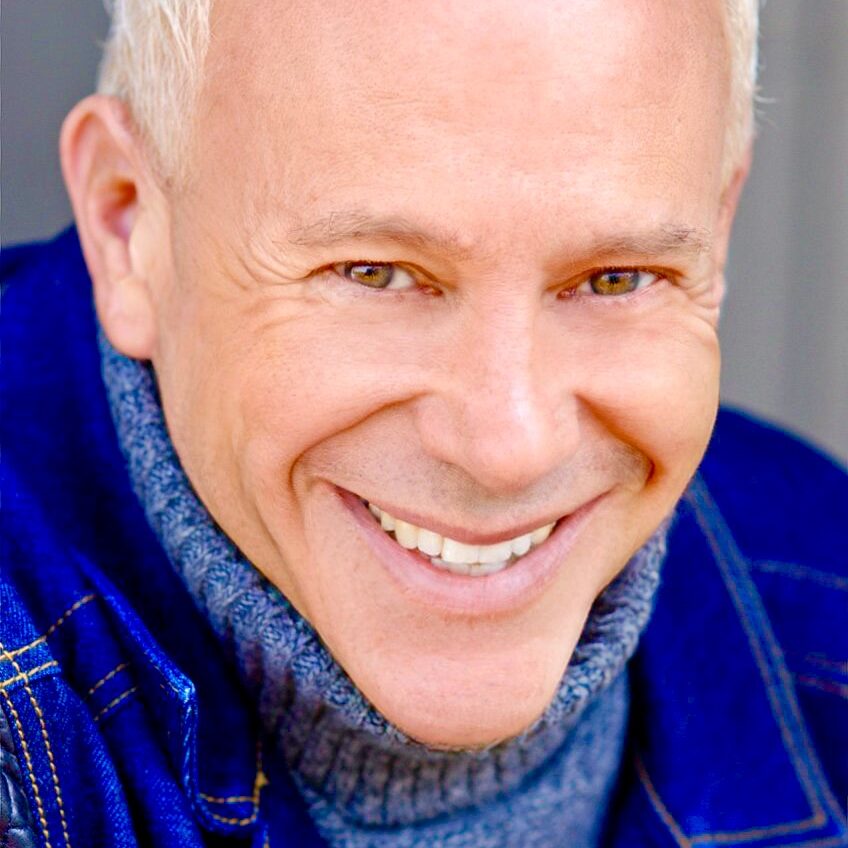 Randy Johnson BFA '82 wrote and directed the one-man theatrical show My Story: Unleashed. Johnson made his Broadway debut as playwright and director of the Tony Award-nominated musical A Night with Janis Joplin, and co-produced and associate directed the West Coast premiere of Larry Kramer's The Normal Heart almost immediately after graduating from USC.
Forest Whitaker '82 starred in Jingle Jangle, which earned him a NAACP Image Award nomination, and stars in the film Havoc. He also narrated Frederick Douglass' memoir, Narrative of the Life of Frederick Douglass, an American Slave for Spotify. He recently received the Robert Redford Award for Engaged Artists from the USC School of Dramatic Arts.
Marguerite MacIntyre BFA '84 wrote the Peacock series Vampire Academy.
Tate Donovan BFA '85 stars in the films Worth and Blood Relative, as well as the TV series Macgyver.
Grant Heslov BFA '85 is producing the Buck Rogers reboot, the Amazon Studios film The Tender Bar, a docuseries on the Ohio State sex abuse scandal, and George Clooney- and Julia Roberts-starring film Ticket to Paradise. He also produced the Netflix film The Midnight Sky. He and his company Smokehouse Pictures recently received the Corporate Leadership Award from the USC School of Dramatic Arts.
Anthony DiMaria BFA '89 directed and produced feature documentary Jay Sebring….Cutting to the Truth about the revolutionary Hollywood stylist and his untimely demise at the hands of the Manson family. The film features Dennis Hopper, Quincy Jones, Nancy Sinatra and Quentin Tarantino. He also played Matty Flynn in Ray Donovan and Howard Fox in Woody Allen's Cafe Society.
Class of 1990s
Timothy Omundson BFA '91 is a recurring character on This Is Us.
Gregory Fawcett BA '92 is an actor, producer and screenwriter currently in pre-production for Street Death Fight, and post-production for Of God and Kings and The Last Victim. Other works include The New Adventures of Robin Hood, Point Pleasant and Jack Woody. He was an executive producer and actor in the Netflix film Street.
Anthony Sparks BFA '94 is writer, producer and showrunner of Choir on Disney+, a docuseries on the Detroit Youth Choir. He is creating a scripted companion series that will air on the platform as well. He is also showrunner and producer of Queen Sugar.
Kevin Mambo BFA '95 recurs on the Netflix series Hit & Run as Detective Newkirk. He also performed as Charles Boyd in a virtual production of pen/man/ship by Christina Anderson at Molière in the Park, as well as a reading of Romeo N Juliet at the Pittsburgh Public Theater and a reading of Atlantic Theater Company's African Caribbean MixFest.
Alma Martinez MFA '95 was in a virtual reading of Electricidad at Center Theatre Group in November 2020. She was also in an audio theatre recording of the play Bump, produced by L.A. Theatre Works, alongside faculty member Inger Tudor.
J. August Richards BFA '95 has a recurring role as Joe in the HBO Max series Generation, and will star as Victor Dashkov in the upcoming Peacock series adaptation of Vampire Academy.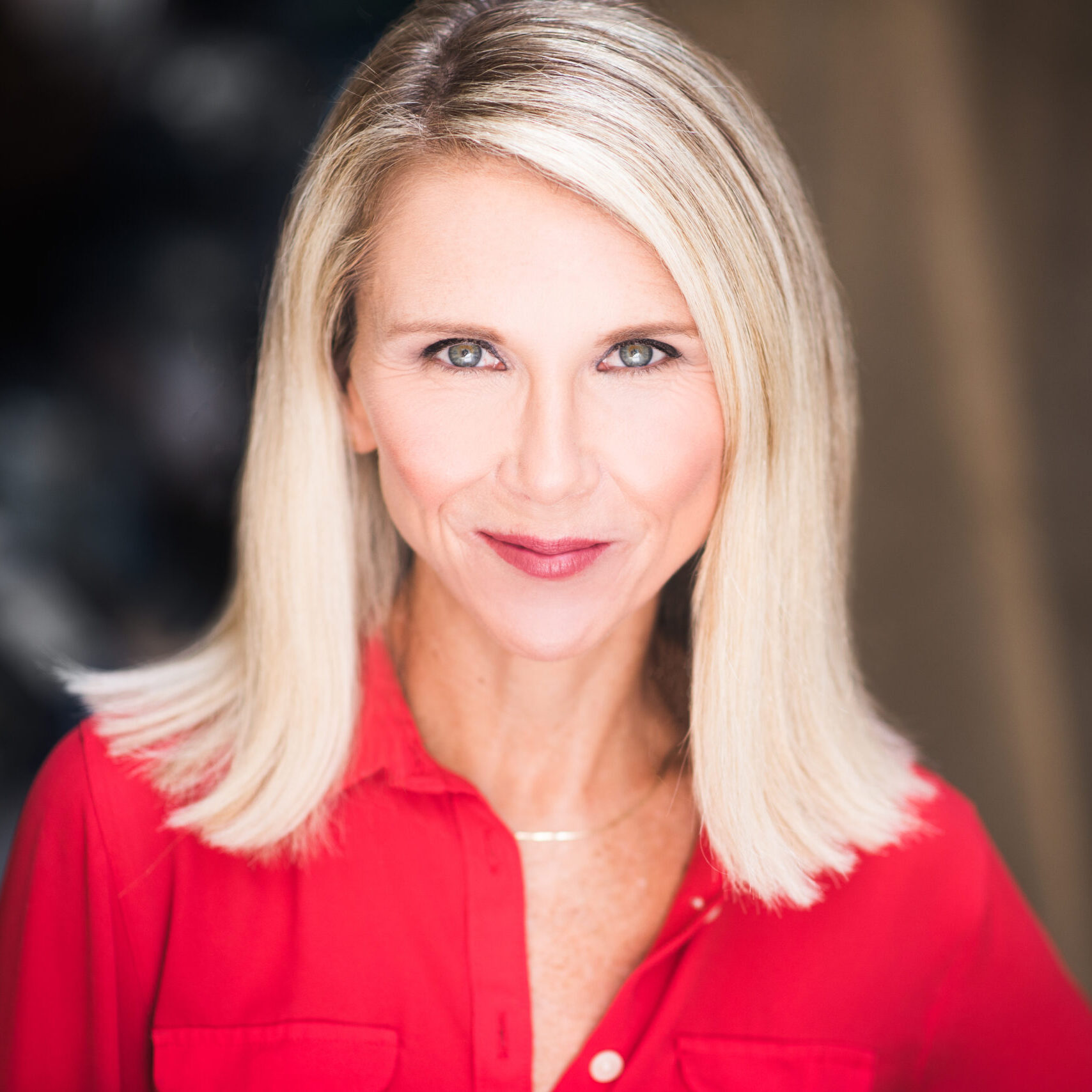 Stacy Alley BA '96 is head of musical theatre and associate professor of musical theatre/dance at The University of Alabama, and was elected as Musical Theatre Educators' Alliance president.
Jason Ginsburg BA '96 helped launch Discovery+ and manages Discovery Channel content for that streaming service, as well as the Discovery GO app. His first screenplay, Age of Stone & Sky: The Sorcerer Beast, premiered this year.
Danny Strong BA '96 is showrunner, writer and executive producer of the Hulu series Dopesick.
Robin Veith BFA '96 created, produced and wrote the drama series Candy.
Bari Newport BFA '97 recently became the artistic director of Florida theatre GableStage.
Michael Uppendahl BFA '98 directed and executive produced the FX series Impeachment: American Crime Story.
Class of 2000s
Shiri Appleby '01 stars in the Disney+ series Big Shot, and directed episodes of television shows Grown-ish, Mixed-ish and New Amsterdam.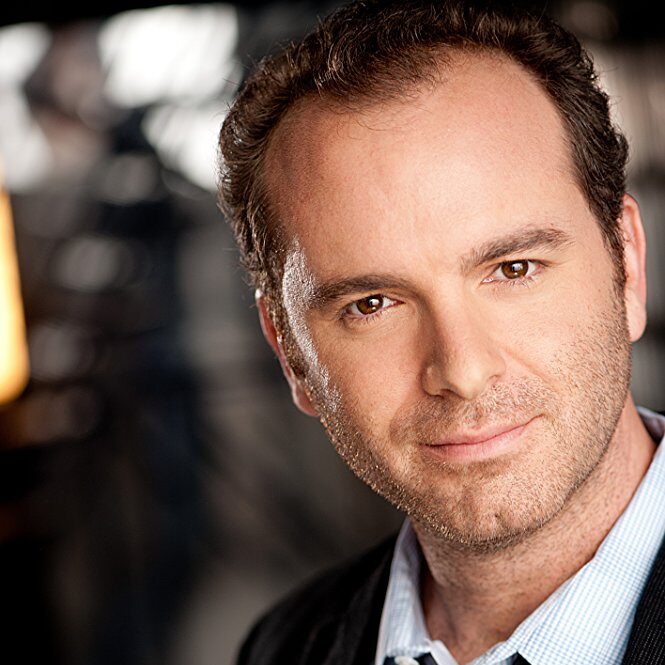 Jason Beeber BA '01 is the co-host of the Make That Paper Podcast, a show that talks about the day jobs and side-hustles artists do (or have done) to support the pursuit of their artistic careers.
Charl Brown BA '01 executive produced a concert version of the musical Cursed, a new musical that streamed on YouTube. He is also a vocalist in the music group The Doo Wop Project.
Eric Ladin BA '01 has a recurring role in the fourth and final season of Netflix's Ozark.
Sean Mulvihill BFA '02 produced and directed the feature film Act Social — starring Colin Mochrie, best known for Whose Line is it Anyway? The film explores the fields of drama therapy and applied improvisations and asks the question: Can a "Yes And" philosophy save the world?
Kate Cannova BA '03 produced the off-Broadway production of A Commercial Jingle for Regina Comet at the DR2 Theatre. She also recently executive produced a concert version of the musical Cursed, a new musical that streamed on YouTube.
Patrick J. Adams BFA '04 is a recurring character on the Amazon series A League of Their Own and will star in Richard Greenberg's Take Me Out at the Second Stage Theater on Broadway in 2022.
Laura Beckner BFA '04 wrote and directed the film Willing to Go There.
Chastity Dotson BFA '04 ran 300 miles to promote awareness for young girls of color in Louisville, Ken.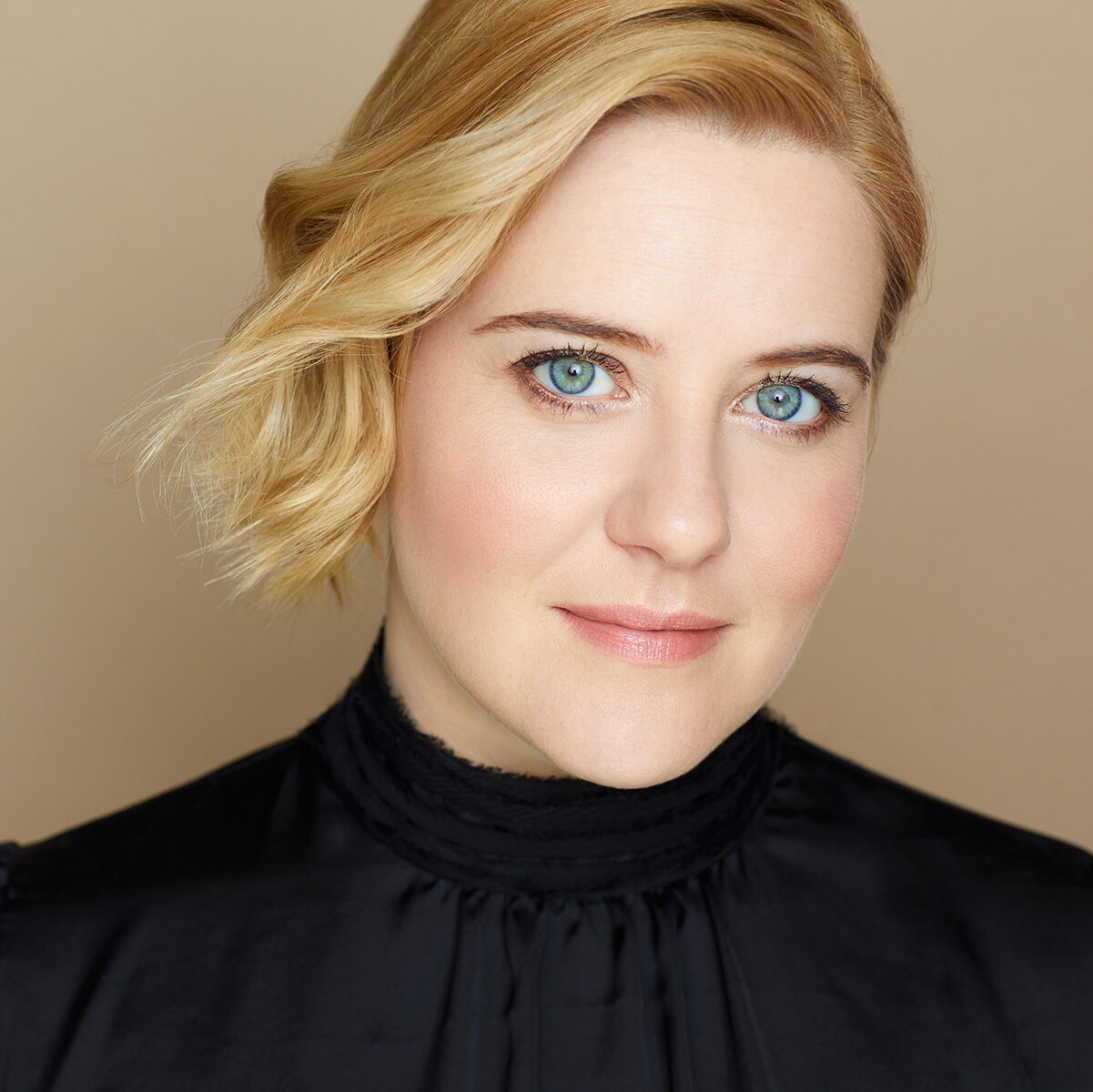 Vivian Kerr BA '05 recently wrote, directed, and starred in her feature film Scrap —co-starring Anthony Rapp, Lana Parrilla and Beth Dover. She also recently starred in and directed the short film Julian.
Rachel Stander BA '05, under her A Season of Rain banner, is producing the feature film Scrap. Principal photography was completed in Los Angeles this summer and the film is currently in post-production.
Ryan Eggold BFA '06 stars as Ted in the 2020 film Never Rarely Sometimes Always and will appear in the upcoming Tyler Perry film A Jazzman's Blues.
Elizabeth Ho BA '06 was most recently seen in Call Me Kat and performed in the Zoom play Missing Ingredient.
Meagan Lopez BA '06 left her decade-long career in digital advertising as the global digital business director at the New York Times in Paris, France, to become a filmmaker. Two years into Lopez's filmmaking career, she won nine awards for her first short film and is in post production for her first feature length documentary called Through the Eyes of Others.
Dan Rib BA '06 is the technical director of Mizel Arts and Culture Center in Denver, Colo.
Jennifer Sarvas BFA '06 founded a resume coaching business called At Your Sarvas to help entertainment workers communicate their transferable skills and find new opportunities during the pandemic.
Boni B. Alvarez MFA '07 was a writer for the Coeurage Ensemble's The Nomad Project.
Beck Bennett BFA '07 stars in the Netflix animated film The Mitchells vs. The Machines.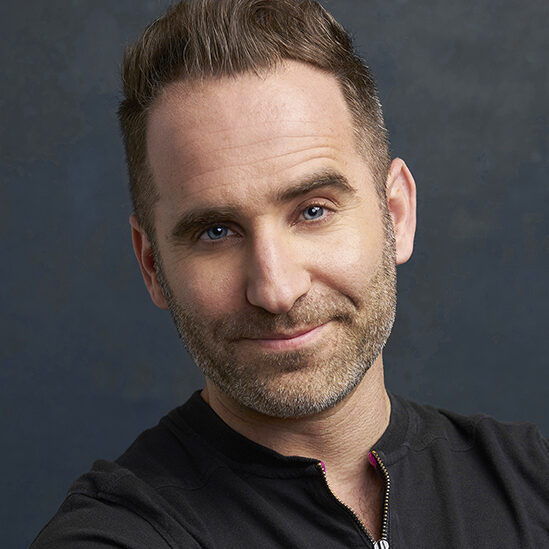 Ben Giroux BA '07is the voice of the title role (Nate) of Nickelodeon's new Big Nate animated franchise, and has a recurring role on Nickelodeon's Danger Force, Netflix's The Big Show Show, Disney's Coop & Cami. He served as showrunner for That Totally Made Up Comedy Show on The CW Network; produced and directed Vanilla Ice's music video, "Baby Got Buns"; launched the production company Small Red Cape; and produces TikTok content for 3.6 million followers.
Jessica Smith '07 is a writer and producer for Apple's sci-fi show Wool.
Deborah Ann Woll BFA '07 stars in the film Willing to Go There.
Devin Kelley BFA '08 stars in the short film Reception and stars as Clementine in the upcoming online series Down the Middle.
Donald Webber Jr. BFA '08 is currently performing as Aaron Burr in the And Peggy touring cast of Hamilton. He recently received the Broadway Spotlight Award from the USC School of Dramatic Arts.
Ray Chase BA '09 voices Raizel in the English dub of Noblesse and Roswaal L. Mathers in the English dub of Re:ZERO – The Prophecy of the Throne.
Briga Heelan BFA '09 has a recurring role as Samantha on the CBS television series B Positive.
Peter Vack BFA '09 plays Jim in the HBO Max series Love Life, starring Anna Kendrick. He also starred in the films PVT Chat and Grow.
Julie Taiwo Oni MFA '09 was selected to participate in Center Theatre Group's 2021-22 L.A. Writers' Workshop.
Class of 2010s
Sara Fox BFA '10 received her first Emmy nomination for Outstanding Fantasy/Sci-Fi Costumes for her work on Disney's The Mandalorian.
Brooke Butler BA '10 stars in Tidal Wave Entertainment's horror thriller Lantern's Lane. She is recognized for her role in the Netflix show All Cheerleaders Die.
McKinley Belcher III MFA '10 stars in the HBO limited series We Own This City.
Nichole Sakura BA '11 stars in the television series Superstore and was the role of Haru in Star Wars: Visions.
Raphael Corkhill MFA '11 plays Shawn in the Peacock original drama Dr. Death.
Jonathan Muñoz-Proulx BA '11 directed the radio play 90403: Santa Monica, episode "Plucker," as part of Antaeus Theatre's The Zip Code Plays. He also produced the 2021 Garry Marshall Theatre New Works Festival.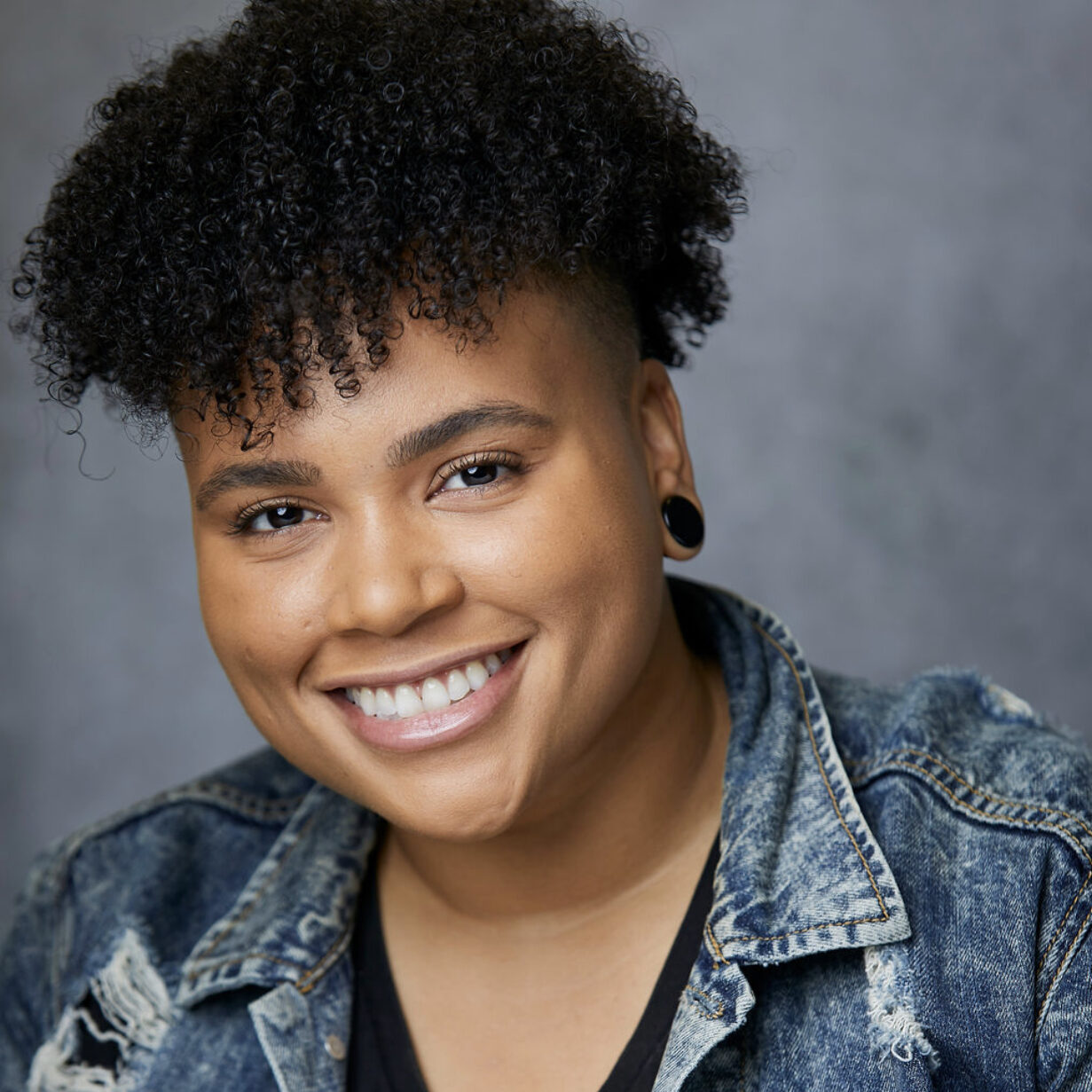 Melanie Newby BA '11 is a working actor in Atlanta, GA. Some of the notable shows in which she has been featured are AMC's Halt and Catch Fire, FOX's The Resident and HBO Max's Doom Patrol.
Karan Soni BA '11 wrote and starred as Ravi in the Duplass Brothers Production film 7 Days, and will star in the film Not Okay and Amazon's The People We Hate at the Wedding. He also stars in the comedy fiction podcast series Dark Air with Terry Carnation and has a recurring role in Netflix's Special.
Melanie Avalon BA '12 is the author of What When Wine and hosts The Melanie Avalon Biohacking Show and The Intermittent Fasting podcasts.
Zach Kaufer BA '12 was promoted to senior manager of professional licensing at Concord Theatricals, overseeing Equity regional and first-class productions of titles from the catalogs of Rodgers & Hammerstein, Tams-Witmark, Samuel French and The Musical Company (Andrew Lloyd Webber).
Alexander Ludwig '12 plays Ace Spade in the upcoming Starz series Heels.
Jon Rudnitsky BFA '12 stars in the film All My Life and as Mike Devries in the FOX series The Big Leap.
Madhuri Shekar MFA '13 received the Dramatists Guild of America's Lanford Wilson Award, which is presented annually to a dramatist based primarily on their work as an early career playwright. She will also write the script for the third installation in the Sister Act film series.
Pia Shah MFA '13 was selected to participate in Center Theatre Group's 2021-22 L.A. Writers' Workshop.
Greer Grammer '14 stars as Sarah Weddington in the film Roe v. Wade and Grace in the film Deadly Illusions, as well as in Dark Star Pictures' Ted Bundy: American Boogeyman, opposite Chad Michael Murray.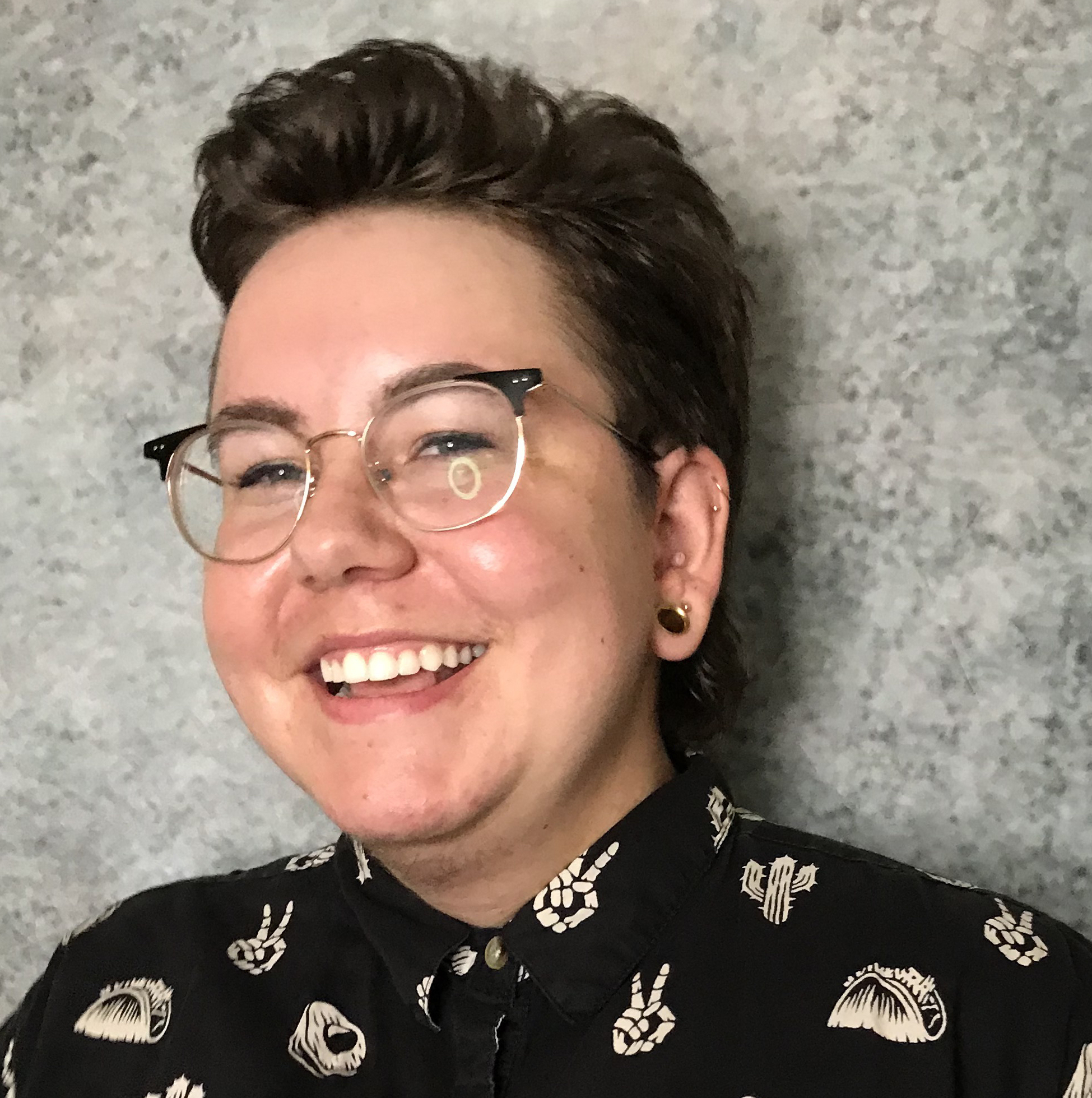 Kat Meister BA '14 successfully transitioned to stage managing online and worked with the California Democrats for their DNC Fest, as well as for Election Day events and Veterans Day celebrations. In addition, they worked with the Center for Constitutional Rights in their online activism work and celebrations, including "Justice Beats" and "From Stonewall to Minneapolis."
James Morosini BA '14 received the grand prize for his short I Love My Dad at the 2020 ScreenCraft Comedy Screenwriting Competition.
Madigan Stehly BFA '14 was nominated this year for two Emmy Awards — including Outstanding Lighting Design/Lighting Direction For A Variety Special for his work on the 62nd Grammy Awards and Outstanding Lighting Design/Lighting Direction For A Variety Series for FOX's So You Think You Can Dance. He has previously earned two Emmy awards and two Emmy nominations.
Colin Woodell BFA '14 stars in the upcoming Michael Bay action-thriller Ambulance. He was recently nominated with the cast of The Flight Attendant for a SAG Award for Outstanding Performance by an Ensemble in a Comedy Series.
Briana Henry BFA '14 was nominated for a Daytime Emmy for Best Supporting Actress in a Drama Series for her role as Jordan in General Hospital.
Tonatiuh Elizarraraz BA '14 stars in the ABC pilot Promised Land.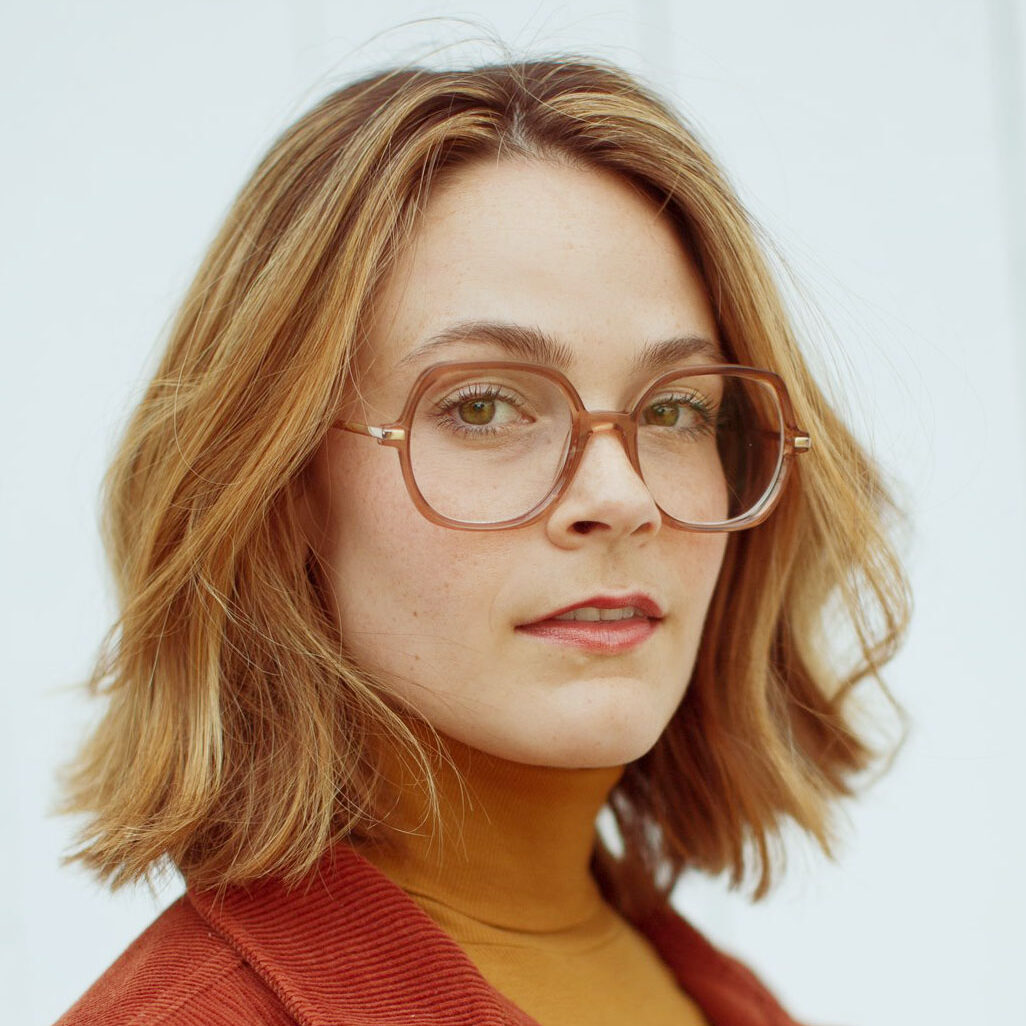 Claire Adams BA '15 has been working in New York and Los Angeles — most recently, as Lauren in Kinky Boots and in Into the Woods at the Hollywood Bowl. She is currently in London working towards her MA in Classical Acting from the London Academy of Dramatic Arts.
Amelia Brookins BFA '15 was awarded The 2019 Madeleine Ginsburg Grant by the Associations of Dress Historians for her work at Shakespeare's Globe Library and Archive in London. She catalogued the archive files containing fashion history research by costume designer Jenny Tiramani (2012 Tony Award).
Roland Buck III BA '15 will star in the 2022 film Paranormal Activity: Next of Kin, directed by William Eubank.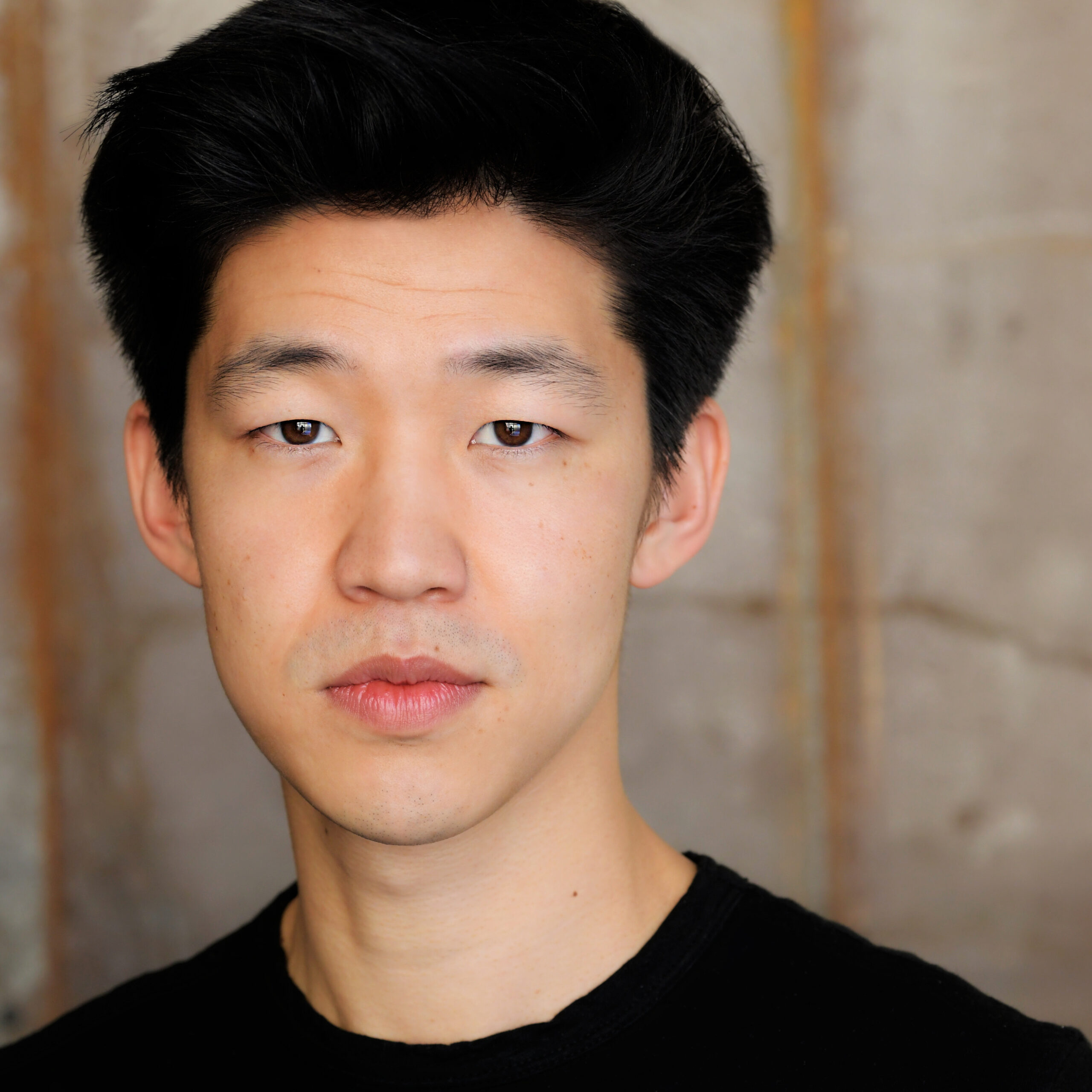 Jay Lee BA '15 is the recurring role of Chris Park in CSI: Las Vegas and performed in the virtual speakeasy experience Into the Mist. He is also an adjunct lecturer at SDA, directing several shows over the years.
Dylan McTee BA '15 stars in the horror film Wrong Turn.
Daniel Rashid BA '15 performed in the 2020 film Beast Beast, as well as the virtual speakeasy experience Into the Mist.
Philip Labes BA '15 was the musical opening act for Jason Mraz during his summer tour.
Miles Fowler BA '15 recently joined the FOX medical drama The Resident as a series regular, playing the character Trevor.
Isaac Jay BA '15 can be seen in FX's Impeachment: American Crime Story.
Kapil Talwalkar BA '15 will star in the NBC Night Court sequel.
Scott Felix BA '16 directed five shows for Shia LaBeouf's Slauson Rec Theater Company. He also created production company Sunflower Pictures, which focuses on independent short films, and published his poetry book, Mediocre Sunflower, through Barnes & Noble.
Shane Paul McGhie BFA '16 starred in the film The Last Shift, opposite Richard Jenkins and Ed O'Neill, and the film Foster Boy, opposite Matthew Modine.
Perry Mattfeld BFA '16 stars in The CW's series In the Dark, which is in its third season.
Inda Craig-Galván MFA '17 had her play a hit dog will holler as part of the JAW Play Reading Series at Portland Center Stage. Her play Welcome to Matteson! performed as an online reading at the Passage Theatre in 2020, and a monologue she wrote was included in a collection called If I Should Wake, which streamed at the Greenway Court Theatre. Her short play Dwelling Codes debuted as part of Company One Theatre's virtual event Remaking America: An Inaugural Message to the New Administration.
Taubert Nadalini BA '17 performed as Jack in the staged reading of The Importance of Being Earnest, A Wilde New Musical at Musical Theatre West.
Marc Hills BFA '18 was cast as Jack Ford, Jerry and Betty Ford's second eldest son, in the upcoming Showtime series The First Lady.
Julia Stier BA '18 wrote and acted in a series of monologues called The Pandemic Papers, featuring the work of several SDA alumni.
Abby Light BFA '19 was the lighting designer from Sept. 2020 to Jan. 2021 for the first-ever Presidential Studio, which was used by the Biden/Harris team throughout the presidential campaign and transition to the White House.
Gideon Wabvuta MFA '19 was recently appointed as a literary manager for Echo Theater Company.
Calahan Skogman MFA '19 stars as Matthias in the Netflix series Shadow and Bone.
Class of 2020s
Miguel Ángel García BFA '20 stars as Moco in the Netflix drama Blue Miracle, opposite Dennis Quaid.
Jordan Tyler Kessler BA '20 starred as Elliott in the world premiere of John Guerra's The Last, Best Small Town at Will Geer's Theatricum Botanicum.
Charrell Mack MFA '21 appeared in the world premiere of D.G. Watson's ASCENSION with Echo Theater Company at the Atwater Village Theatre.
Galen J. Williams MFA '21 stars in Larry Powell's Emmy-nominated digital series The Gaze. He will also join the cast of Jeremy O. Harris' Slave Play at the August Wilson Theatre on Broadway.
---
This article appeared in the 2021-22 issue of Callboard magazine. Read more stories from the issue online.