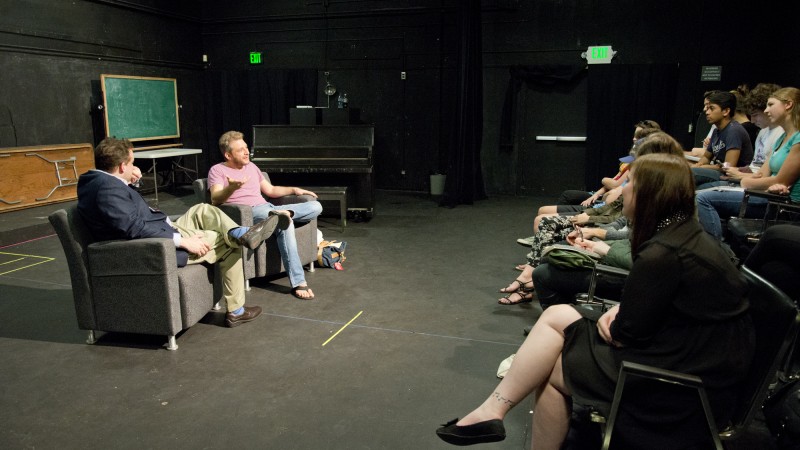 1029 Childs Way, Los Angeles, California 90089
The Massman Theatre, offering a flexible venue perfect for experimental production, is located in the Drama Center.
Directions & Parking
For all performances, enter campus at the McClintock Avenue Entrance at the corner of McClintock and Jefferson Boulevard. Please inform the gate attendant you are attending a School of Dramatic Arts event to receive a reduced rate of $10 (except on USC Event Days).
Contact Information
For questions about shows, events or programs, call School of Dramatic at 213-740-8686.
To reserve or rent a theatre, email sdaspace@usc.edu.
For general venue information or technical requirements, email CB Borger at borger@usc.edu
Technical Specifications