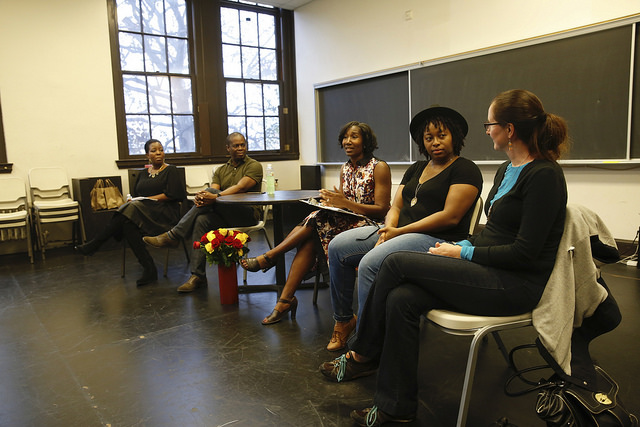 Recognizing diversity, inclusivity and equity are central to the study and practice of the dramatic arts and to our duty as global citizens, the School and university have made a concerted effort and commitment to cultivating a diverse and inclusive environment on campus.
The School of Dramatic Arts' efforts are led by Associate Dean of Equity, Diversity and Inclusion Anita Dashiell-Sparks, who oversees and chairs an Inclusion and Equity Committee that comprises of faculty, staff, students and alumni. Along with developing a strategic plan for the School to become a standard-bearer of diversity and inclusion in higher education, the committee conducted a comprehensive review of the School's curriculum. Since then, the School has increased the number of works and resources by women, persons of color and underrepresented minorities that are taught in required core curriculum. The same conscious effort for equity and inclusivity is utilized by our Literary Committee, comprised of faculty, staff and students, when recommending plays for our annual season of productions.
Additionally, the School annually hosts a diversity and inclusion summit for the SDA community that explores issues of race, gender, culture and identity through interactive workshops, panel discussions and performances. The School also works with the university's offices of Student Affairs, and Equity and Diversity to develop programs and initiatives that raise awareness and provoke dialogue about significant campus climate issues.