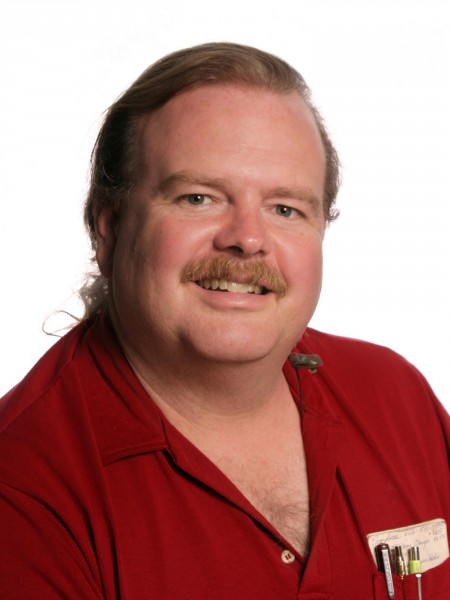 Biography
Duncan Mahoney is an Associate Professor of Theatre Practice and Director of Technical Direction at USC School of Dramatic Arts. He has been working professionally in Los Angeles area theatres since 1980 and has experience in technical direction, rigging, theatre design and construction, and has designed and implemented lighting, scenery, properties, special effects, makeup and hair during his career of nearly 500 productions. He spent 14 years as Technical Director for the Odyssey Theatre Ensemble where he was responsible for implementing the designs for numerous world, U.S., and Los Angeles premiere productions , including Rap Master Ronnie, Kvetch, Angry Housewives, Symmes' Hole, and A Voyage to Arcturus. In 1989, he was responsible for the conversion of an existing warehouse into the Odyssey's current three theatre complex in west Los Angeles. He was the Technical Director for the United States' exhibits at the Prague Quadrenial in 2003 and has served on the Theatre Conference Advisory Council for Showbiz Expo West and on the board of directors for the Southern California section of USITT.
Mahoney received his B.S. in Engineering and Applied Science from the California Institute of Technology (Caltech) in 1982, while there he was a founding member of TACIT, Theater Arts at the California Institute of Technology, a student organization that recently celebrated its 20th anniversary.
He has been at the USC School of Dramatic Arts since 1998 where he is responsible for implementing designs for approximately 20 productions per academic year in four theatres. He directly supervises the Technical Theatre Lab with a staff of two Assistant Technical Directors, two Scenic Artists, and a goodly number of work-study students, and oversees a Theatre Management Staff of three. In addition to his production responsibilities, he also teaches a section of Introduction to Technical Production, as well as classes in Scenic Construction and Technical Direction. He enjoys helping train the next generation of theatre artists and practitioners.
Education
BS, California Institute of Technology